Tomorrow is Valentine's Day
A day for loving
A day for giving
A day for thinking of others
A day for kindness
A day for fun
Do you have any special plans with your loved ones?
I am setting up a special candlelit dinner for my children
And we will be doing some heart themed drawing and painting
We will also be continuing with our red and pink
Valentine's sensory play
Edie has had her Valentine's treasure basket for 10 days now
She loves it and it comes with us everywhere
This treasure basket or plastic tub
Is filled with things from around our home
Loosely linked by colour
And / or theme
I just grabbed anything pink or red
That would be interesting for Edie
Aged 9 months
To explore
Here is a list of what is in our treasure basket

Red Grimms and Grapat Balls
Red Haba Discovery Ball
Red Air Flow Ball
Red Infantino Sensory Ball
Red Grimms Bowl
Love Monster Board Book
The I Love You Board Book
Wooden letter cubes spelling EDIE
Red silk scarf
Red and white starry muslin
Red ladybird
Pink butterfly
Brio bell rattle
Wooden worm
Red edged baby safe mirror
Red fabric seahorse
Red and black fabric butterfly
Red and purple sound blocks
Red and pink stacker pieces
Red squashy cube
And some photos of the items too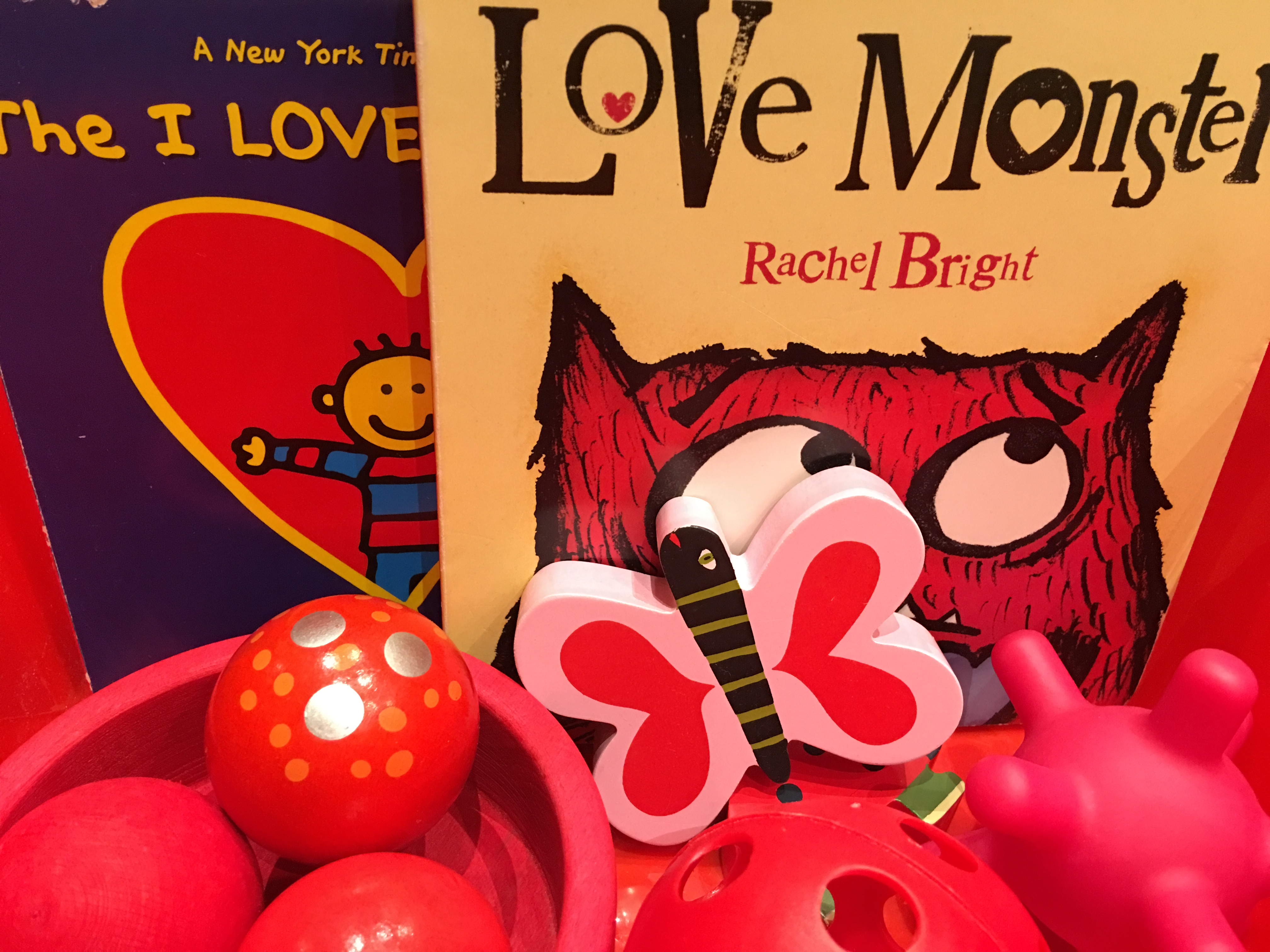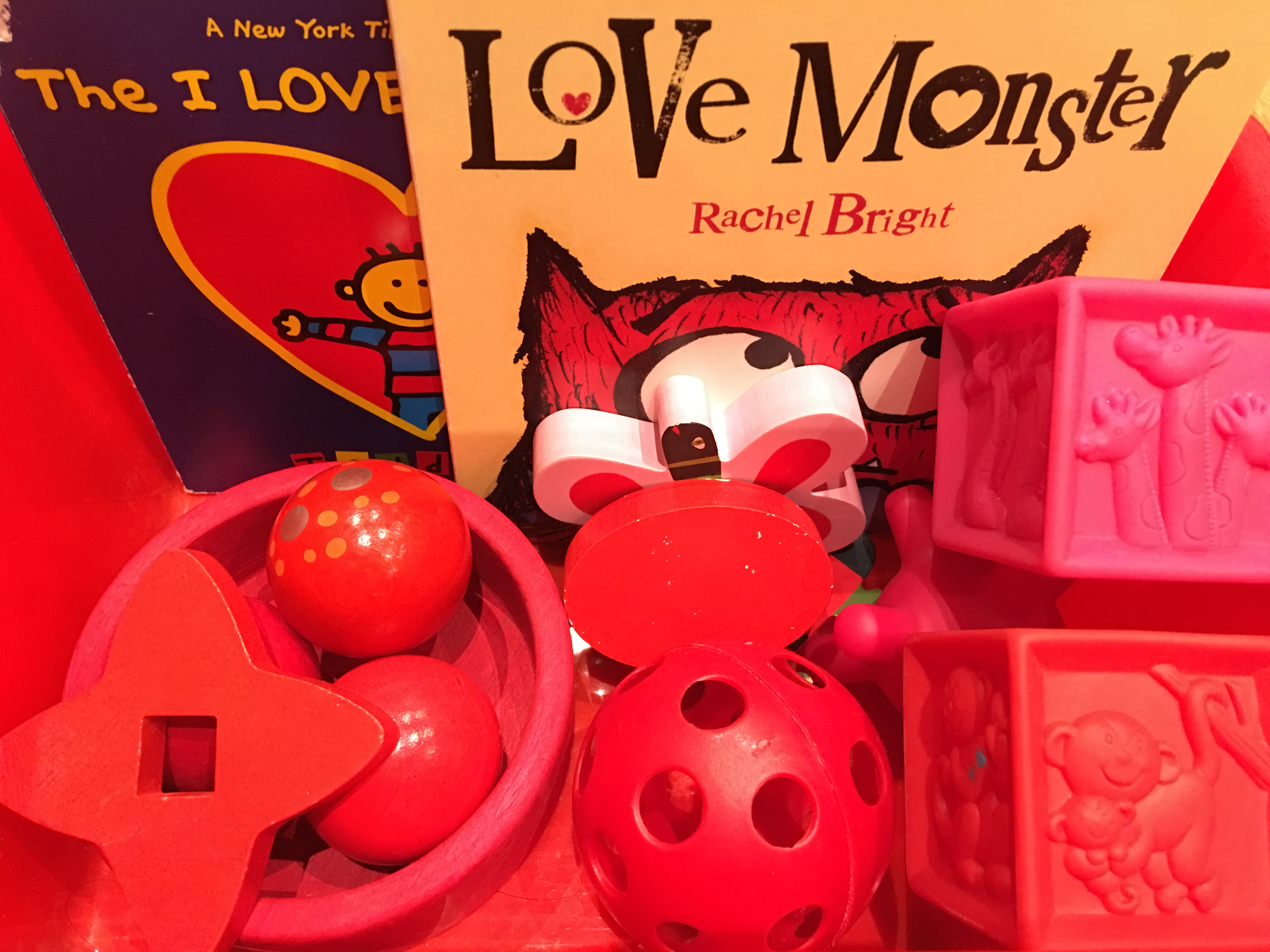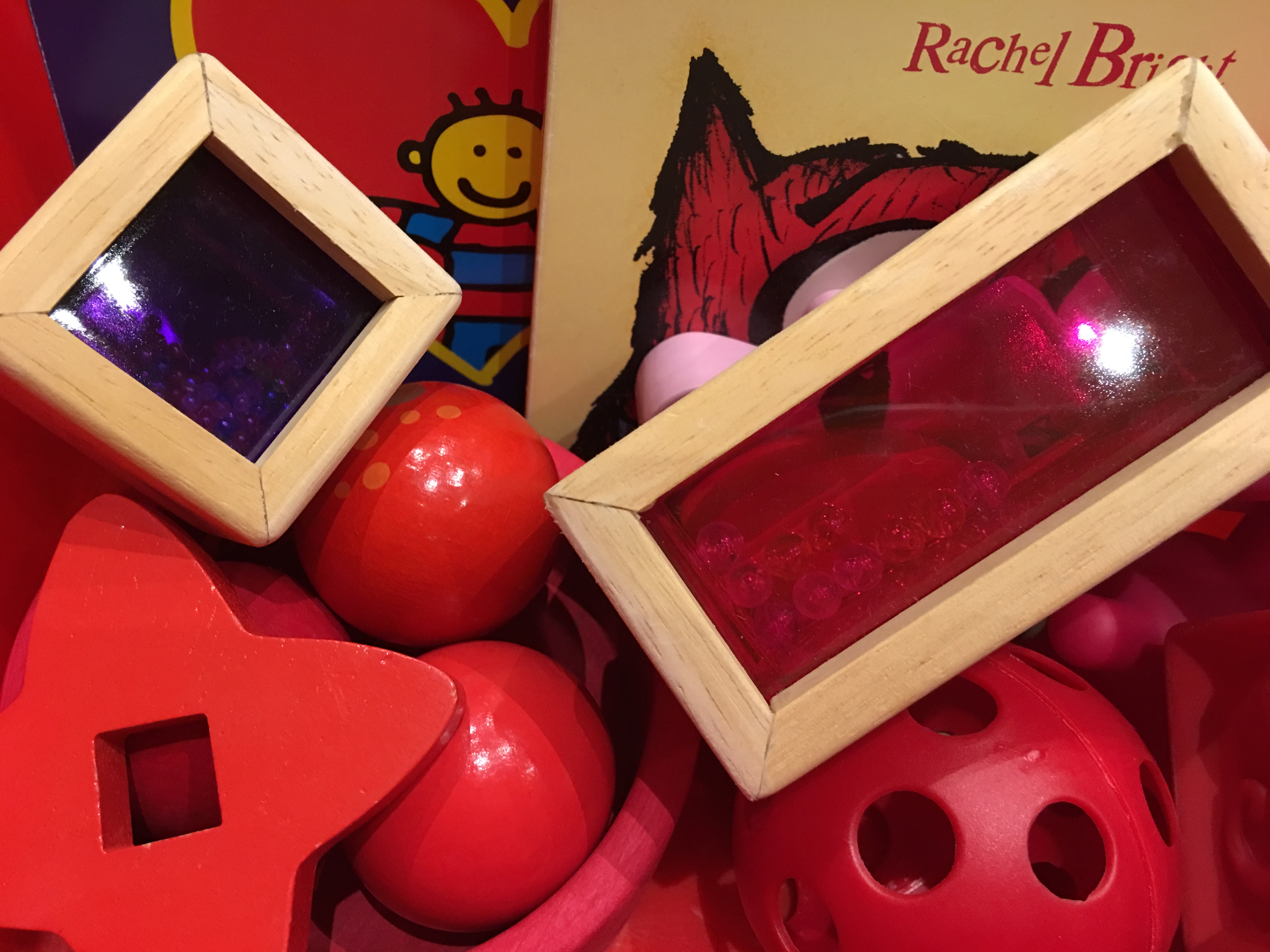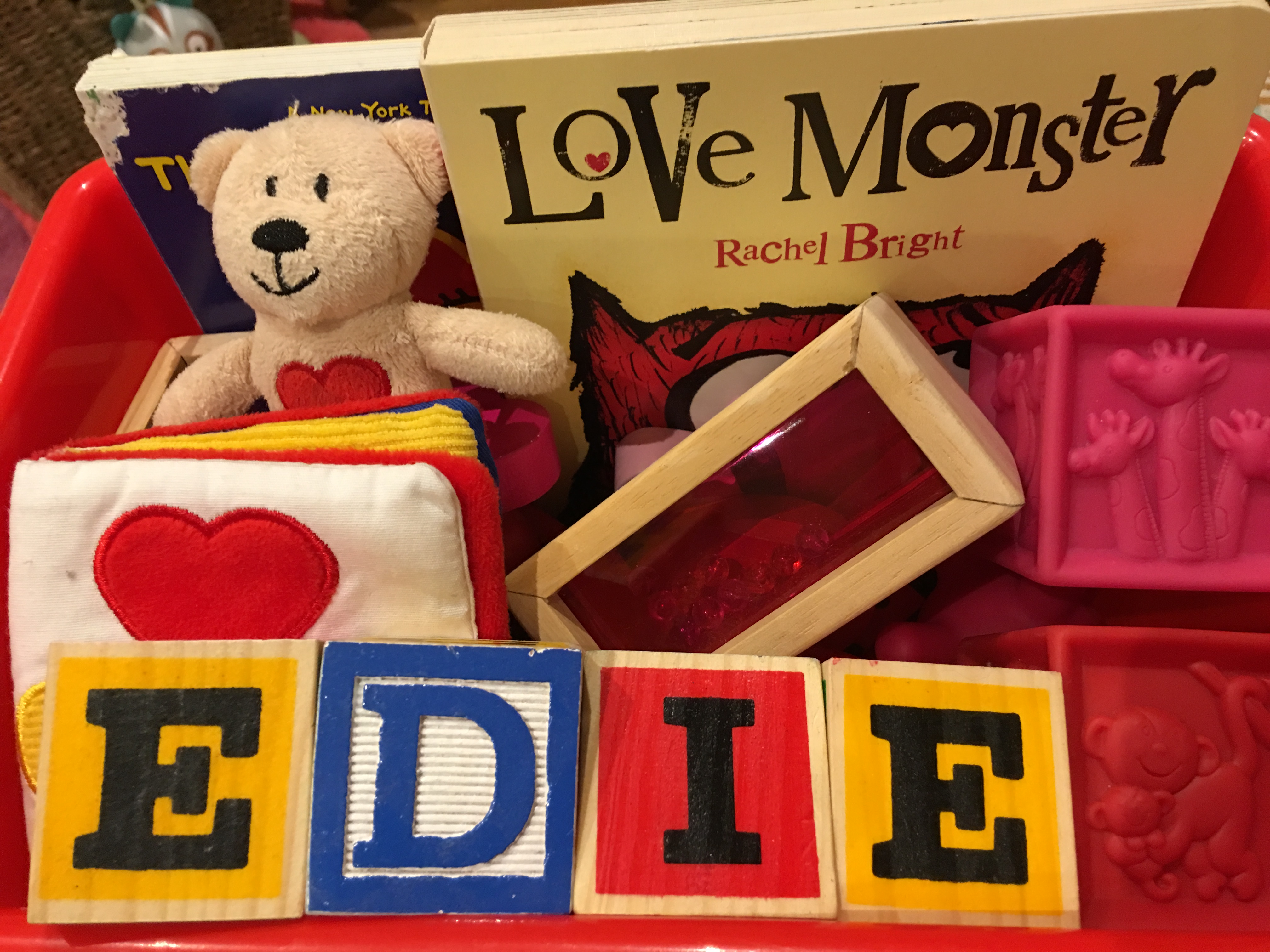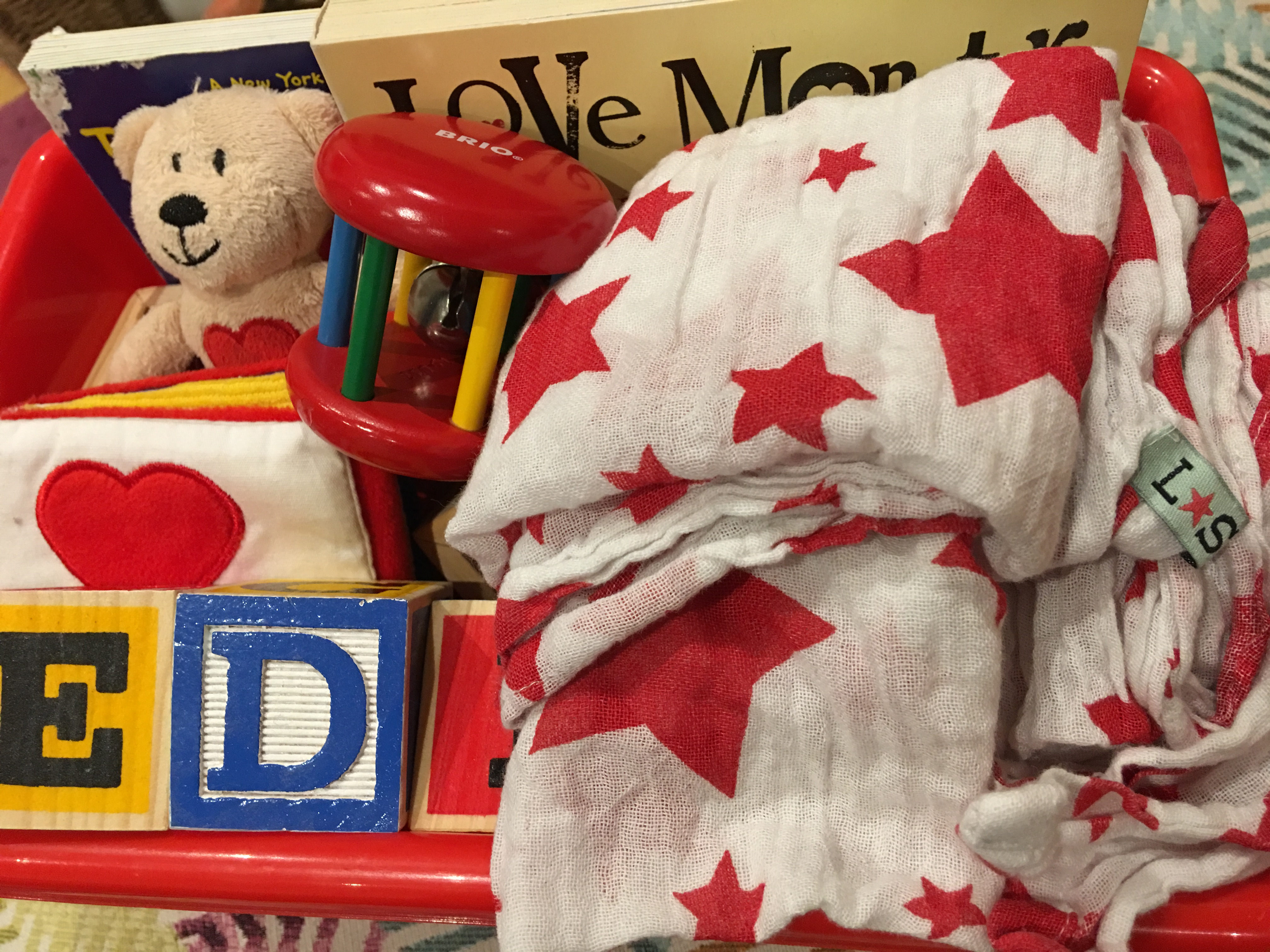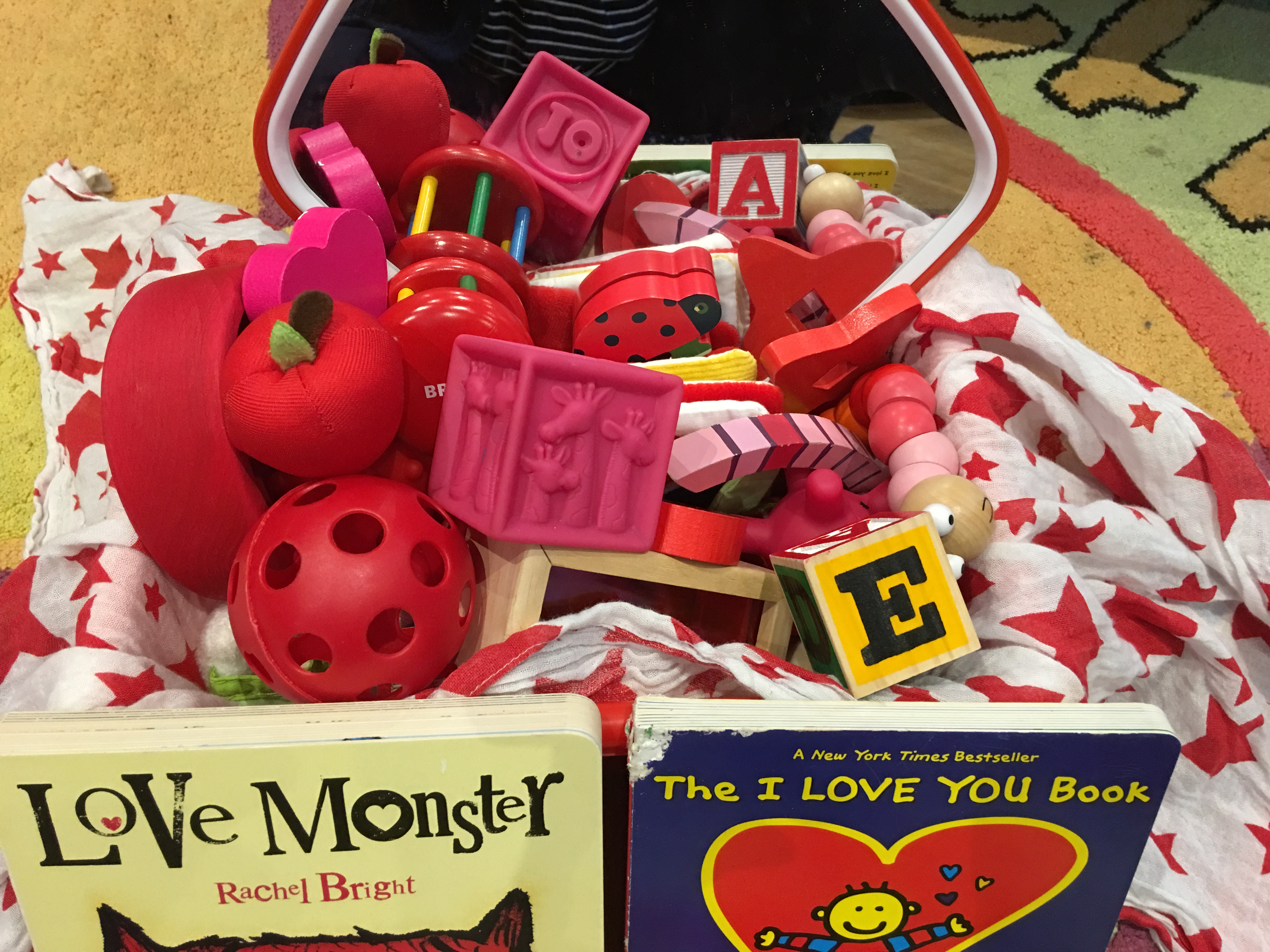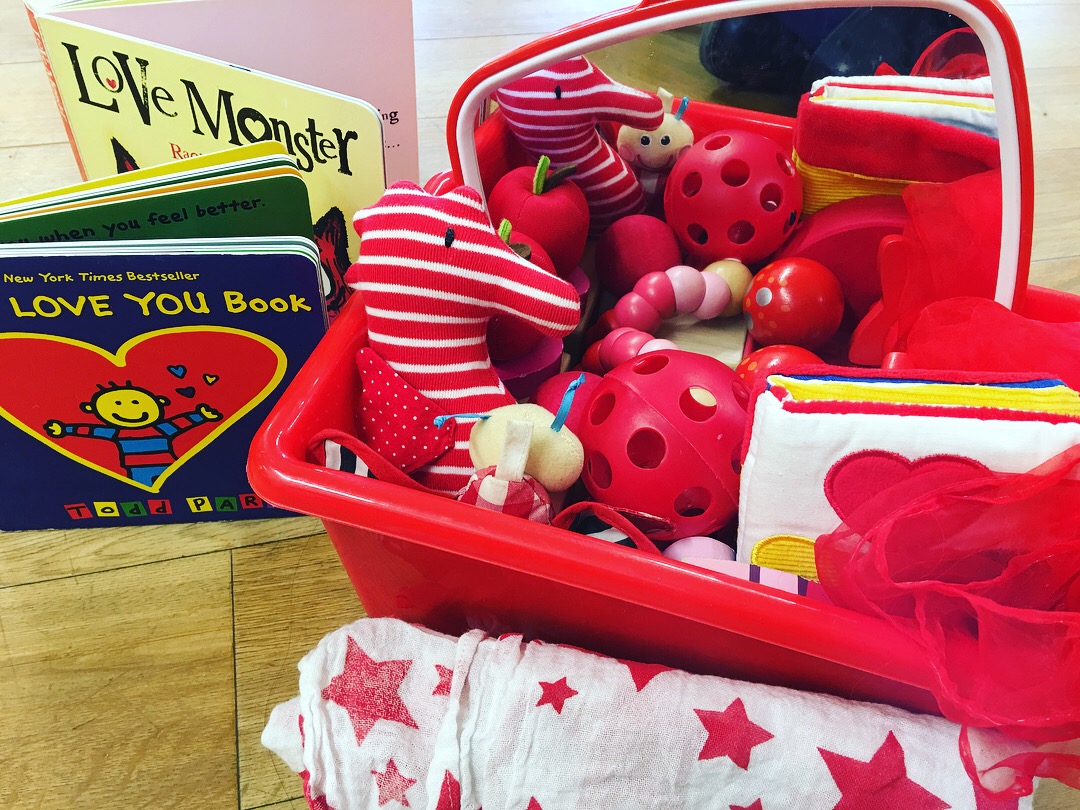 I put all the items together in the tub
And gave the collection to Edie
She absolutely loved emptying out the contents
She looked at some of the objects very closely
Seeming to really examine them
She explored the things using all her senses
I deliberately chose items with a wide range of textures
Different shades and depths of colour
A range of patterns and transparencies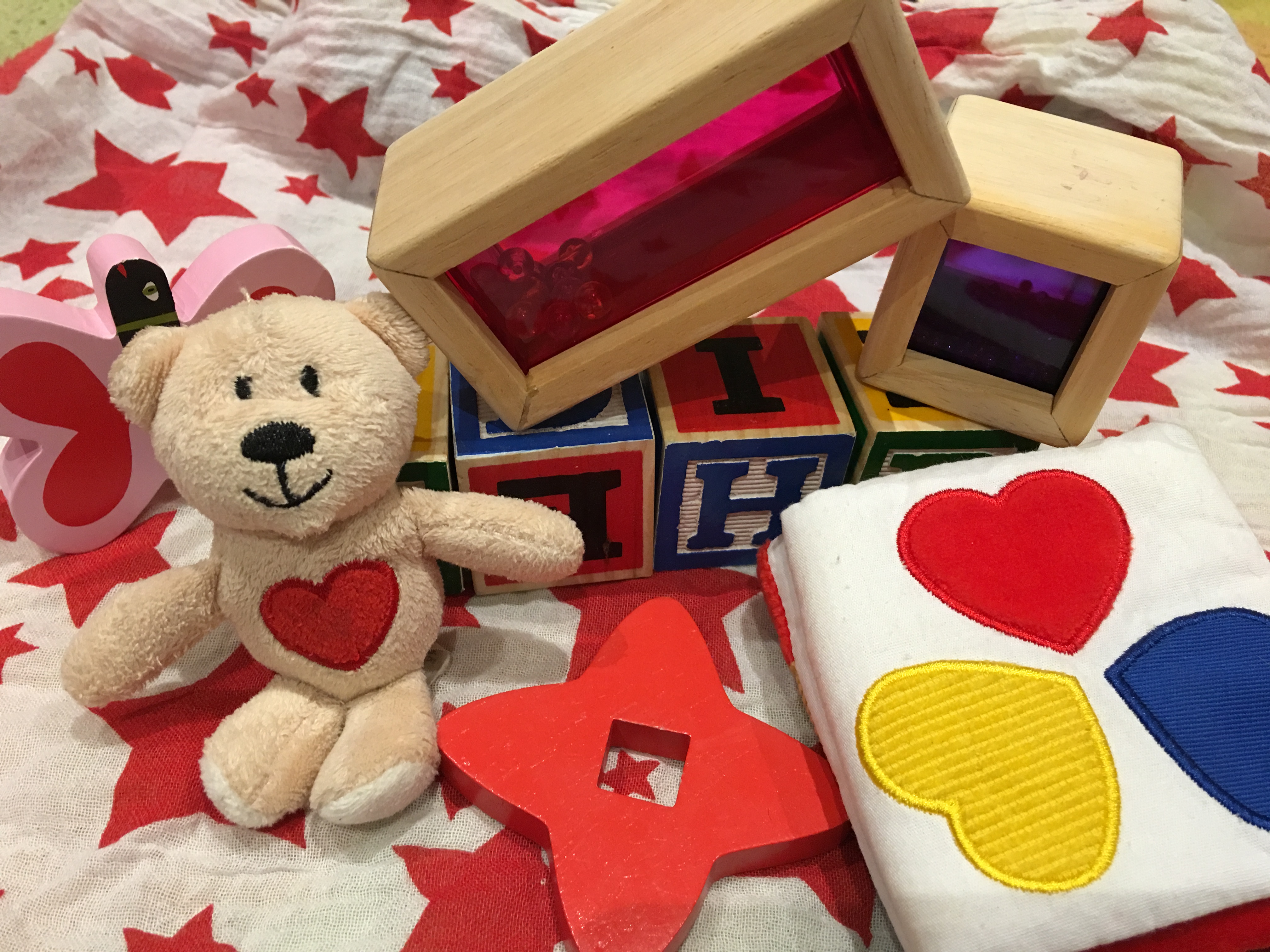 It was fascinating to sit back and watch Edie
As she explored the texture, weight, shape, size and smell of the objects
And the taste, always the taste!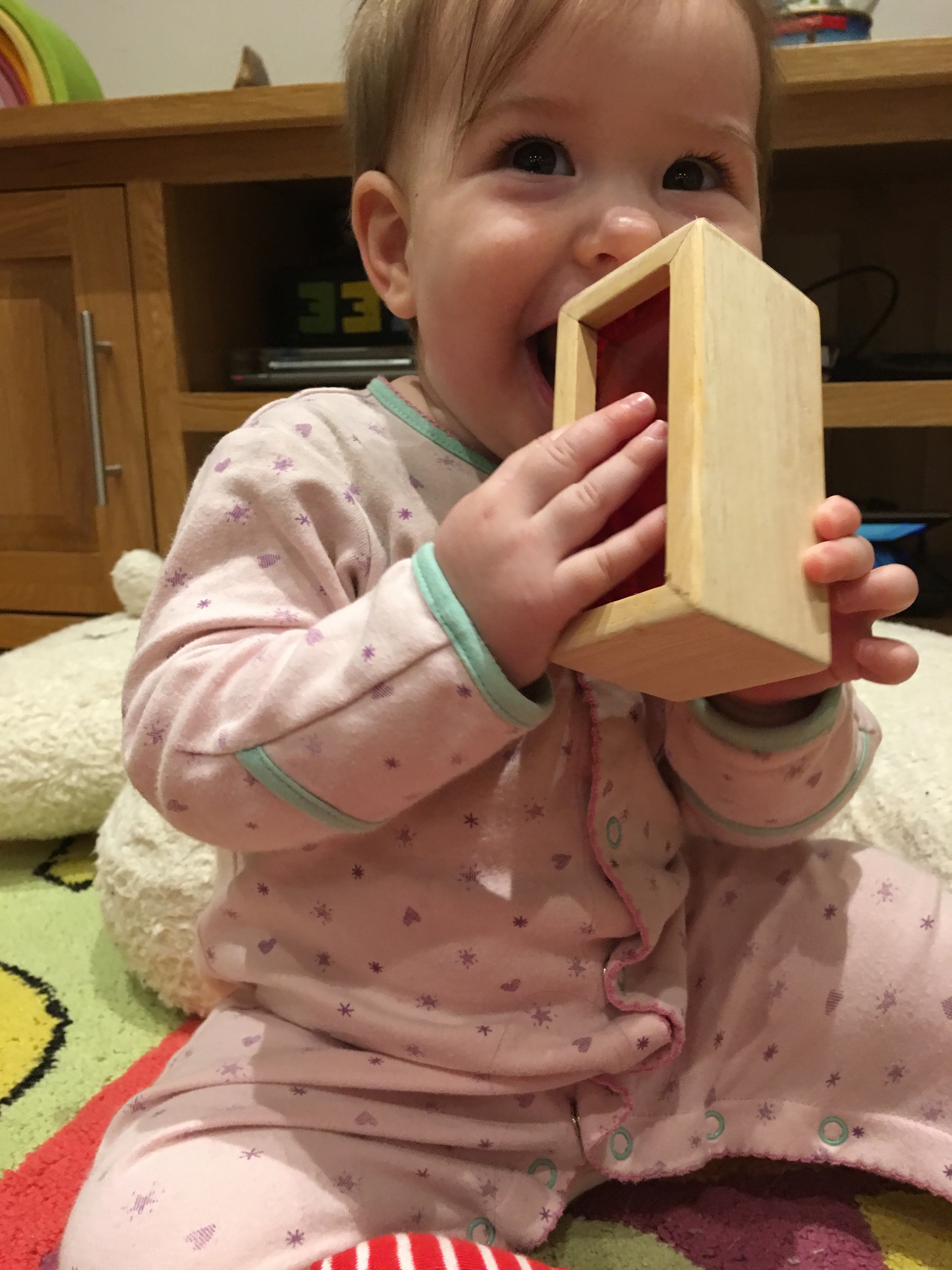 Edie loves to look at books
Board books and cloth books
Are great for little hands and mouths to explore
I love reading to all our children including Edie
And it is very special when her siblings
And cousins choose read to her in their play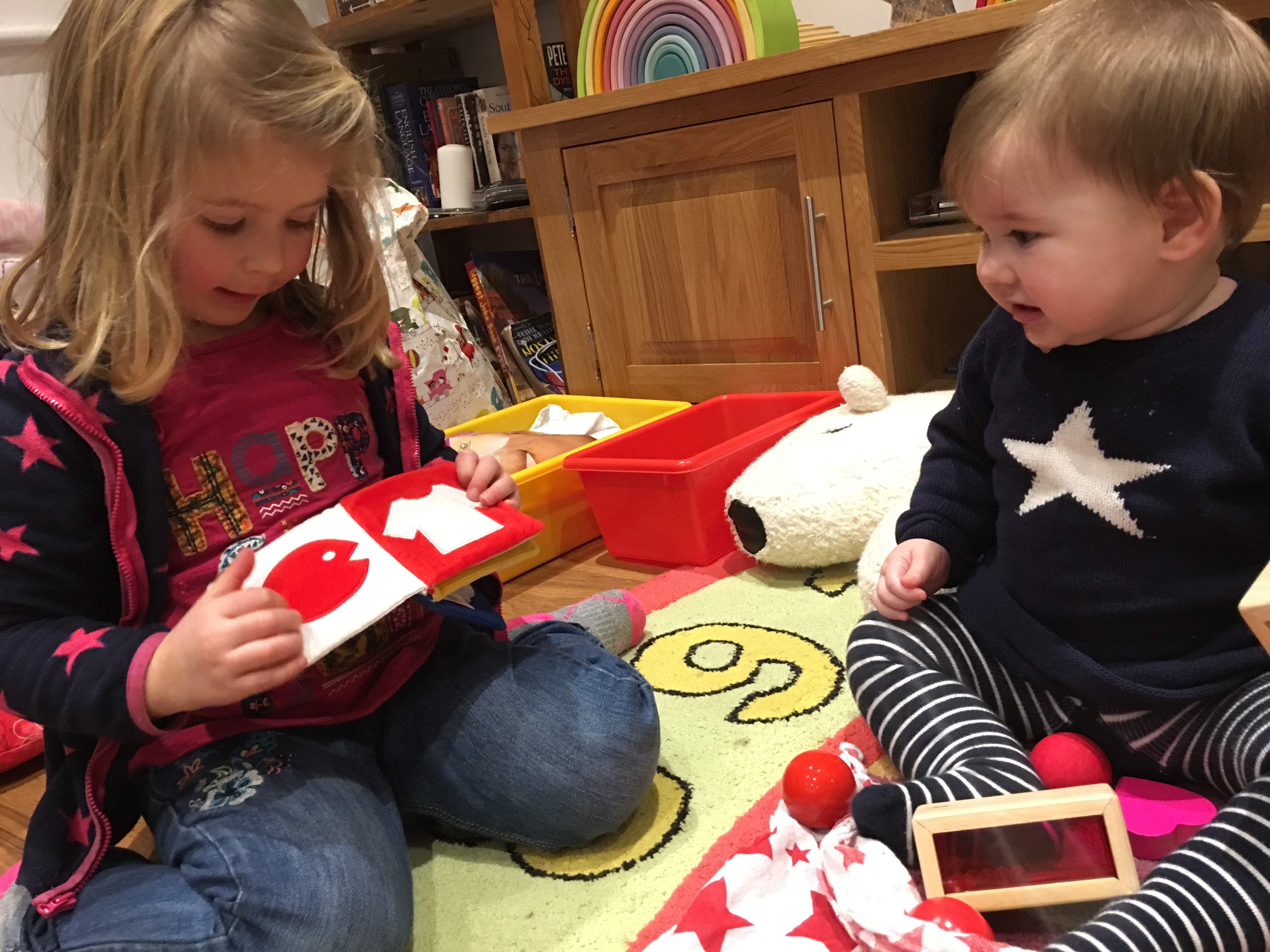 Edie loves to sort through her treasure alone
But she also loves to share
She loves watching older children play
And often tries to mimic what they do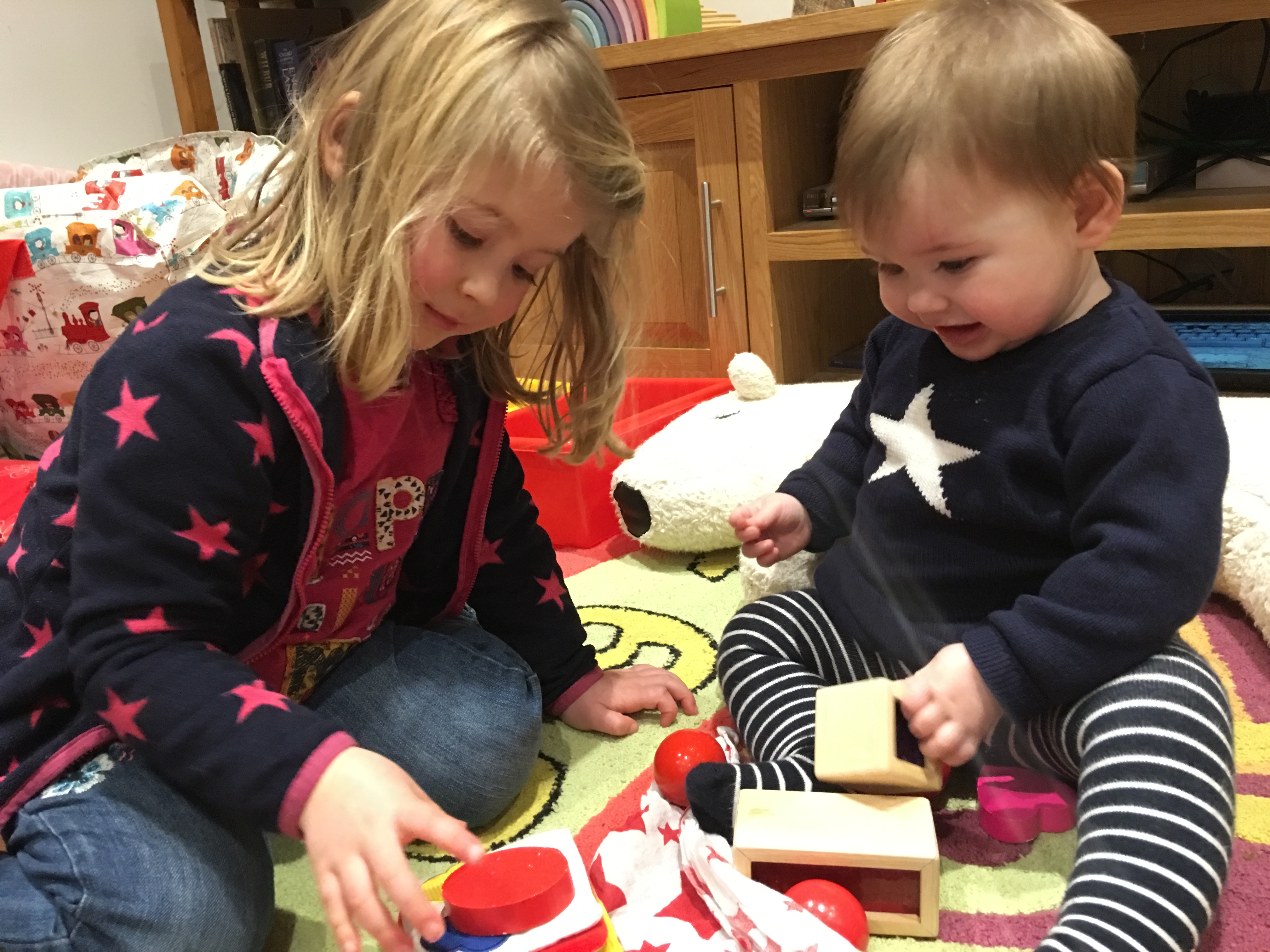 This treasure basket has been great for getting Edie
To look at familiar things in a new way
She has enjoyed picking things up and putting them down
She likes to shake things and bash things together
She enjoys poking and prodding
It is wonderful watching her get to grips with the different
Household items and toys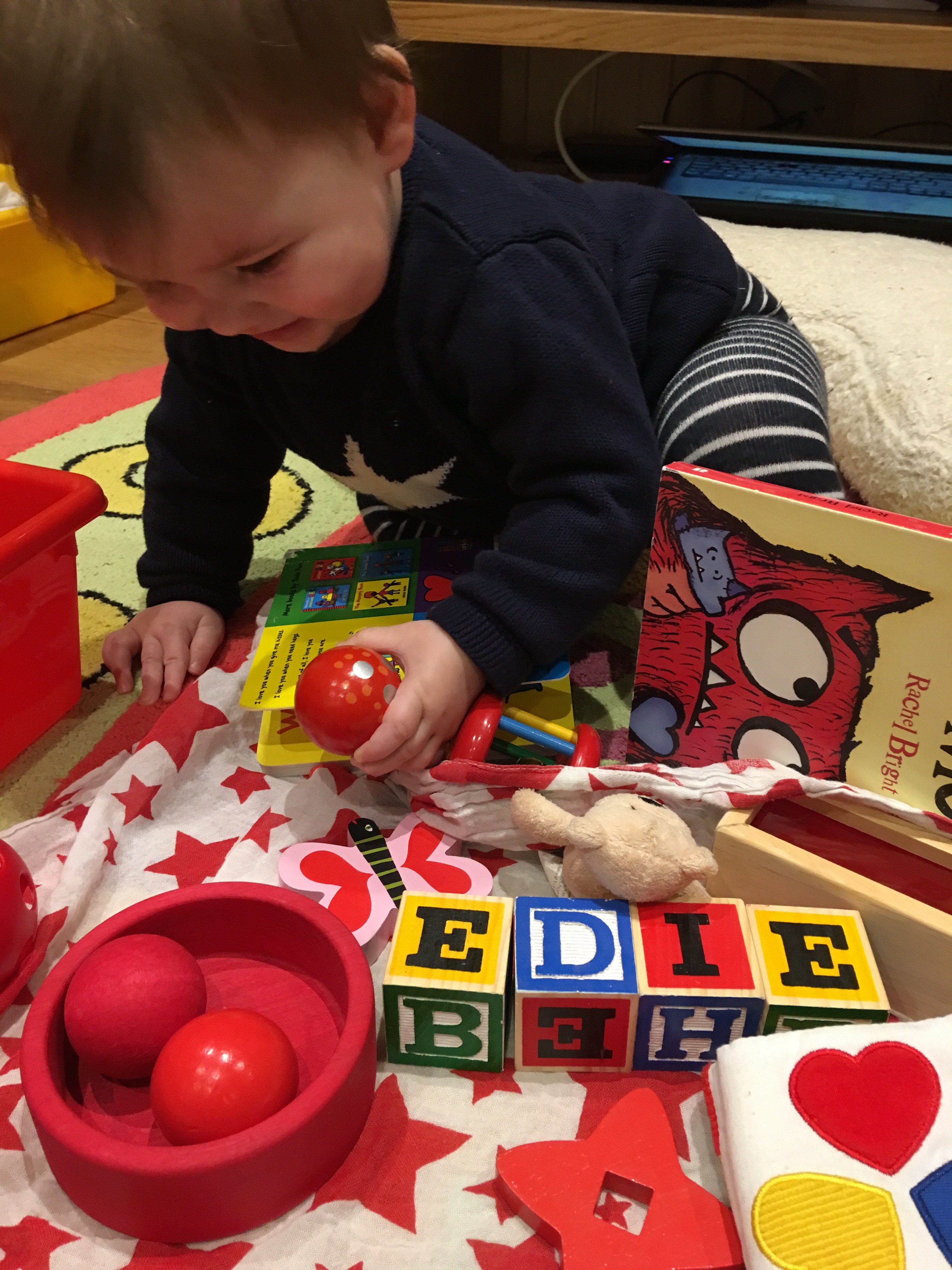 I give Edie her basket first thing in the morning to play with
I also take it with us when we go out
I try to keep the discovery basket fresh by rotating some of the objects
And changing up how I present them to Edie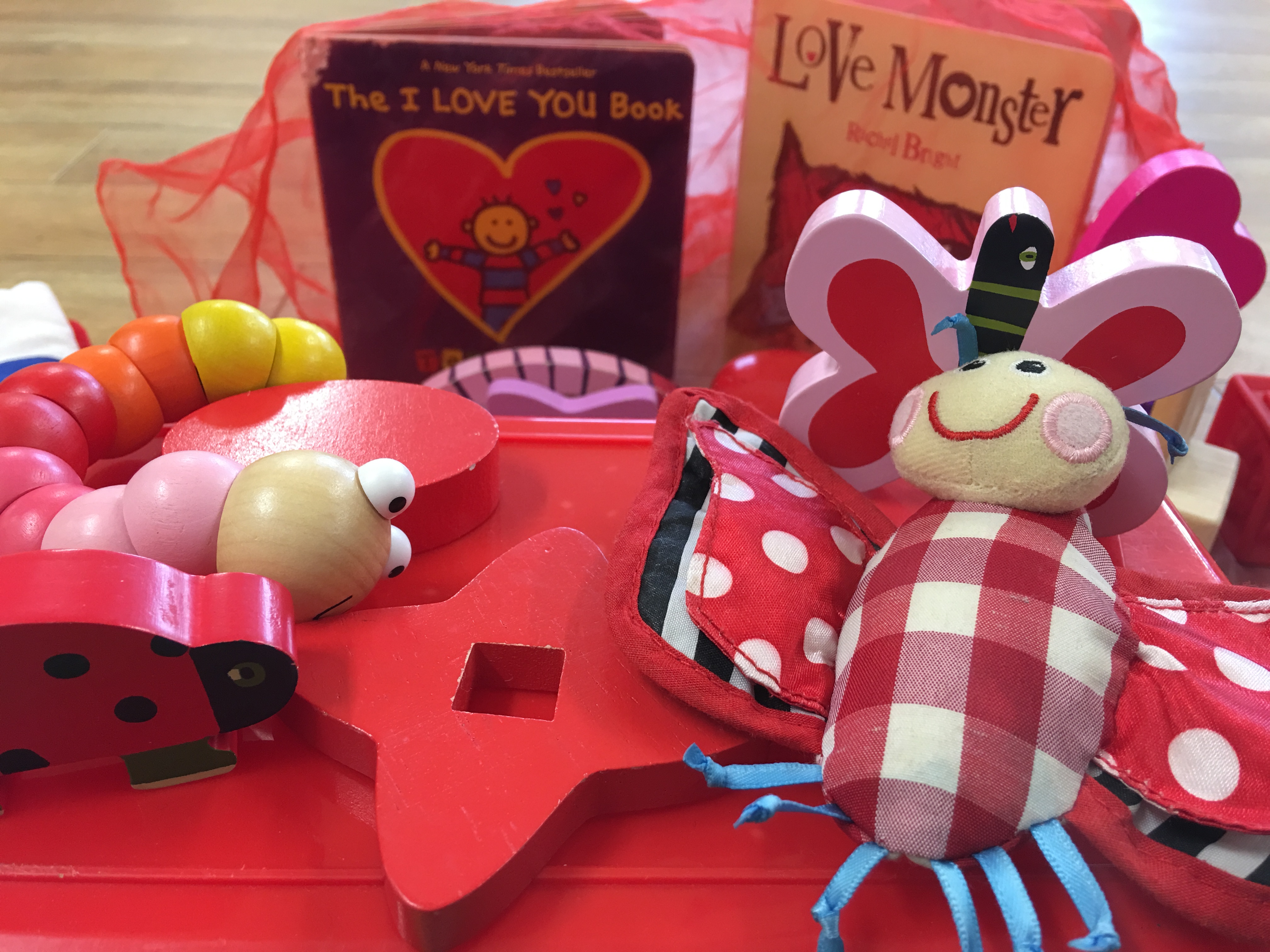 This Valentine's Treasure Basket is not a true baby treasure basket
I have a few posts coming up on the blog
Talking about ways to play with true treasure baskets
And what to put in them
This one is just a plastic tub full of pink and red loveliness
For Edie to examine and explore in her play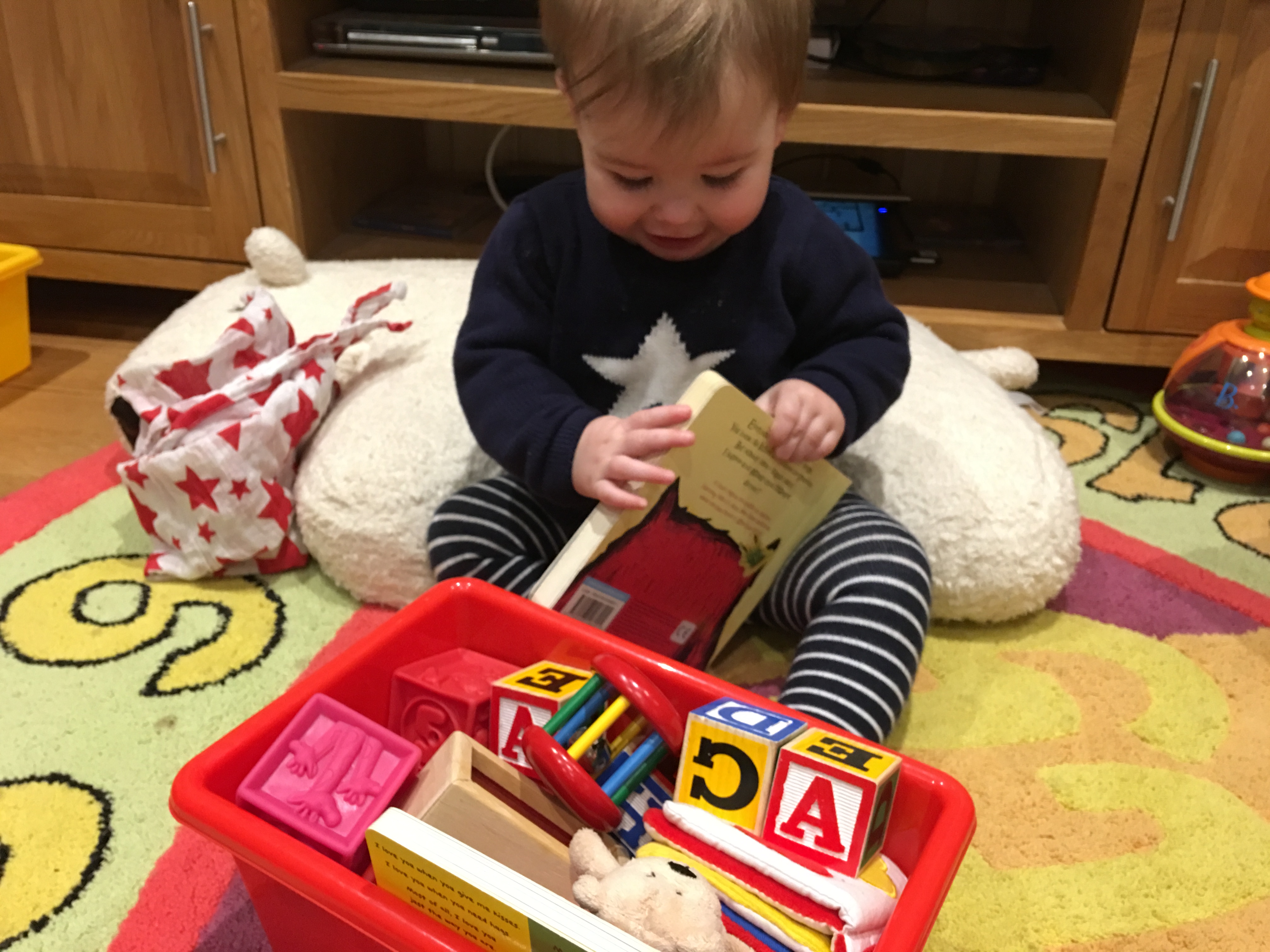 This basket was super speedy and simple to set up
With toys and household items we already own
What could you put in a Valentine's collection for your little one to play with today?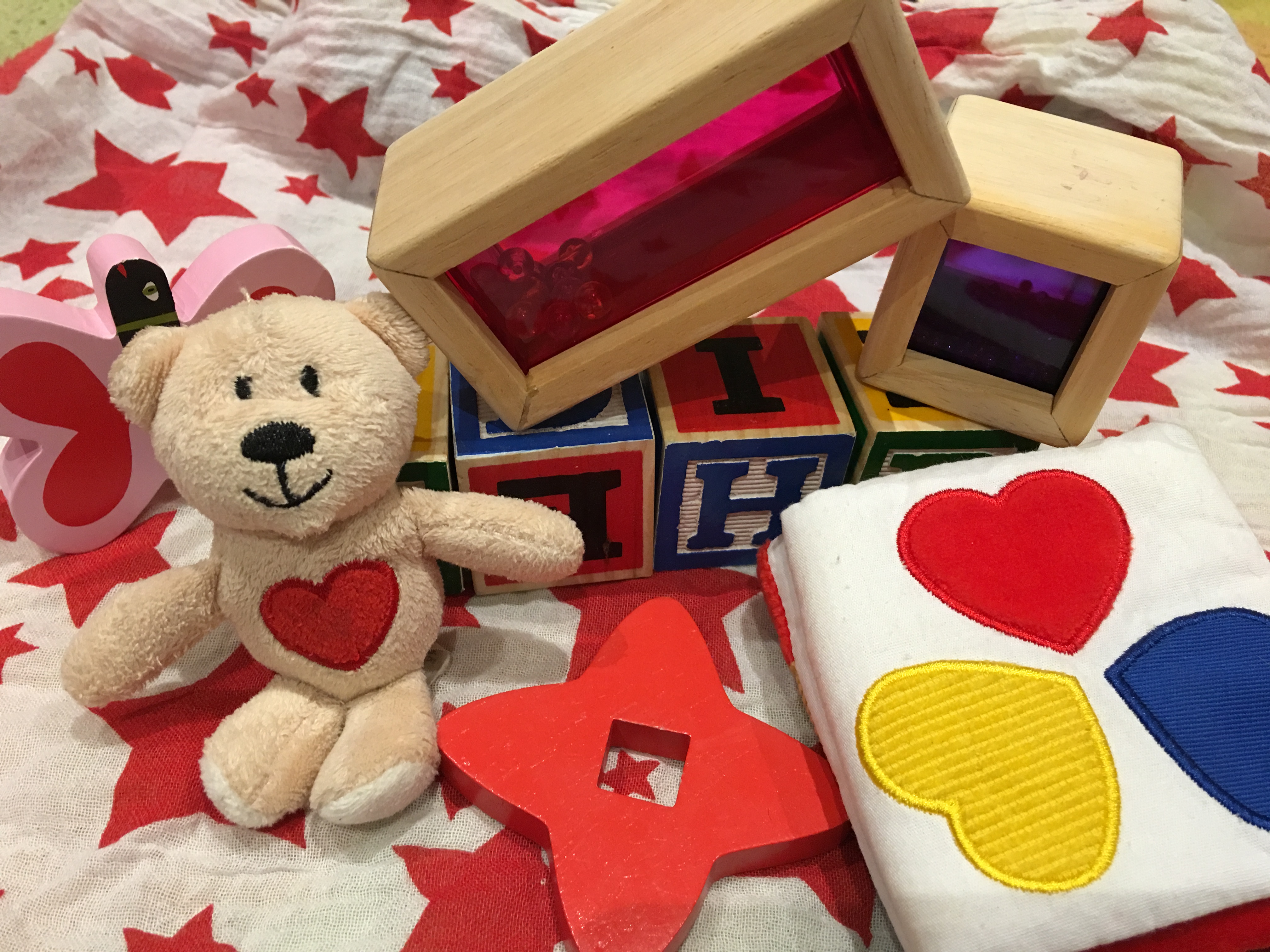 Roses are red
Violets are blue
We love Valentine's Play
We hope you do too!