Just as we catch our first glimpse of Spring
A blanket of snow covers the ground
And temperatures plummet
Especially at night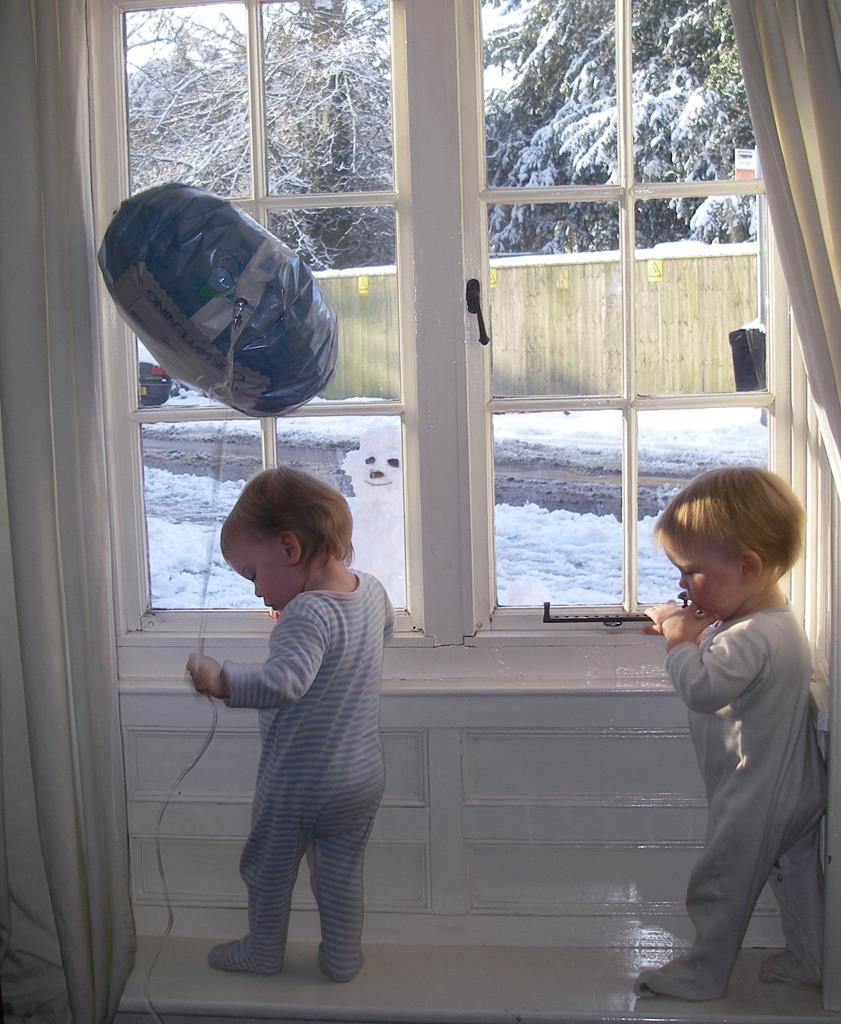 It can be worrying in wintry weather
With a new baby
What should they wear
Inside and out
How many layers do they need to keep warm?
We are very lucky in our house
That the heating system means
our rooms are always the same temperature
All year round
Downstairs it is 19 degrees
And the bedrooms are set at 17
When the temperatures dip outside though
It does make us want to wrap our babies up extra warm
And that is fine
Outside
But any additional layers should be removed when you come in
Including in the car
Wherever your baby sleeps
You should be sure to follow the safer sleep guidelines
From The Lullaby Trust
Here are some top tips
For safer sleep
At night and during the day
Particularly during periods of cold weather
It is important to make sure that your baby is a comfortable temperature
Not too hot or too cold
The chance of SIDS is higher in babies who get too hot
The best room temperature for a sleeping baby
Is between 16 and 20 degrees celsius
They should have light bedding or a lightweight, well-fitting baby sleep bag
We love Grobags from The Gro Company
The best blankets are open weave cellular style
Such as these from Mama Designs
Blankets should be tightly tucked in and should reach no higher than baby's shoulders
Do not cover your baby's head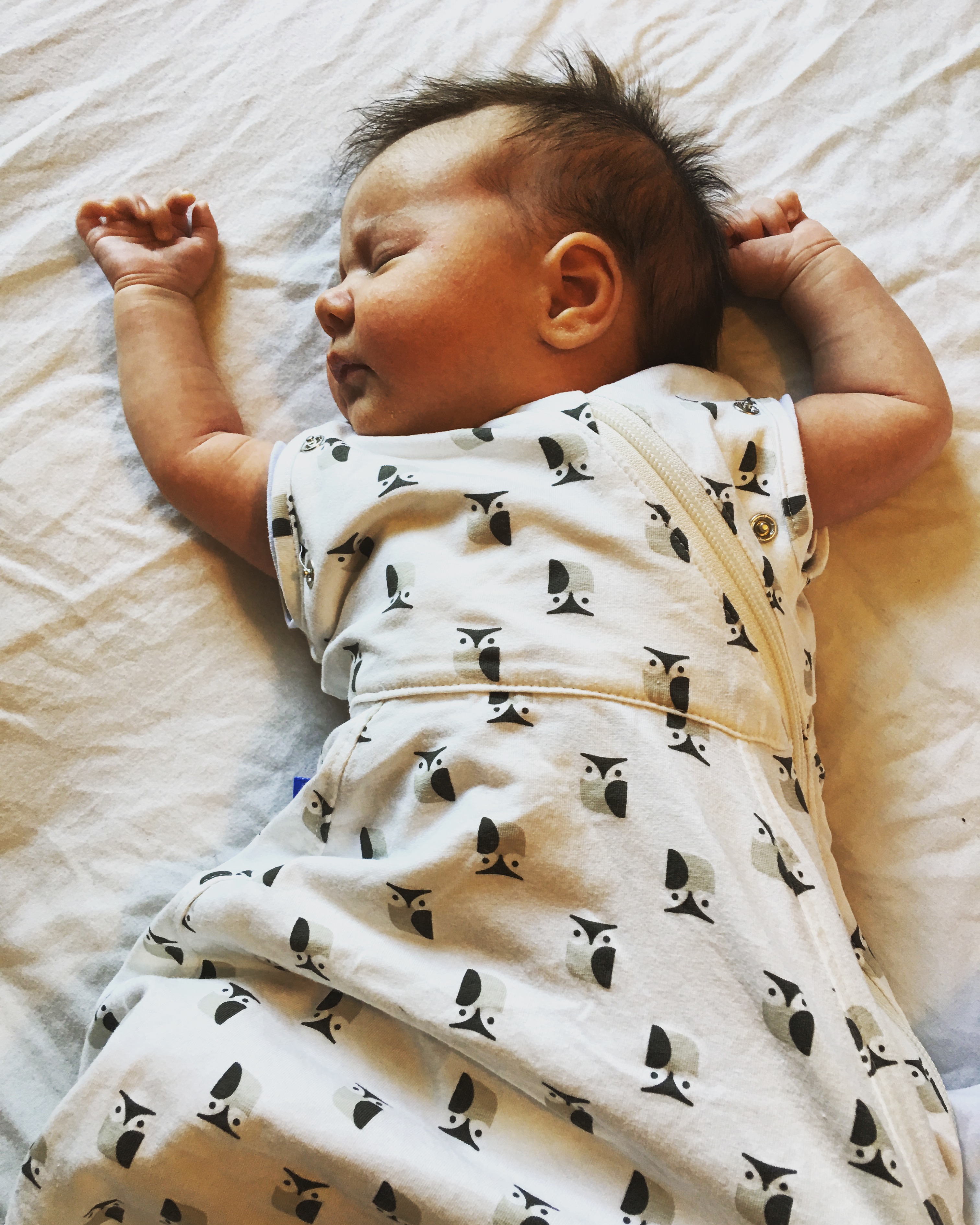 Babies do not need hats inside, in the car and definitely not when asleep
If you are worried that your baby might be cold
Feel their tummy
Do not add extra clothing or bedding because your baby has cold hands
This is common in young babies
Even in winter, most babies who are unwell or feverish do not need extra clothes or covers
If a baby has a temperature they may need less clothes but never more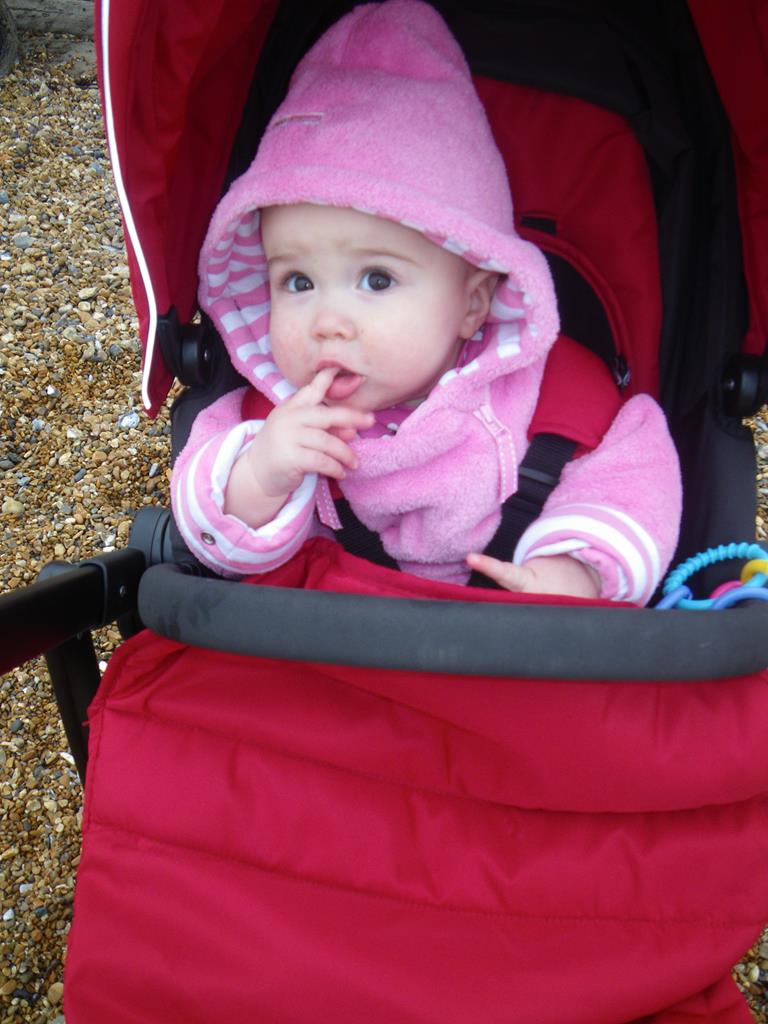 Take off baby's outdoor clothes when you come indoors
Don't leave your baby sleeping in a car seat when you come indoors
Babies should never sleep with a hot-water bottle or electric blanket
Baby should never be next to a radiator, heater or fire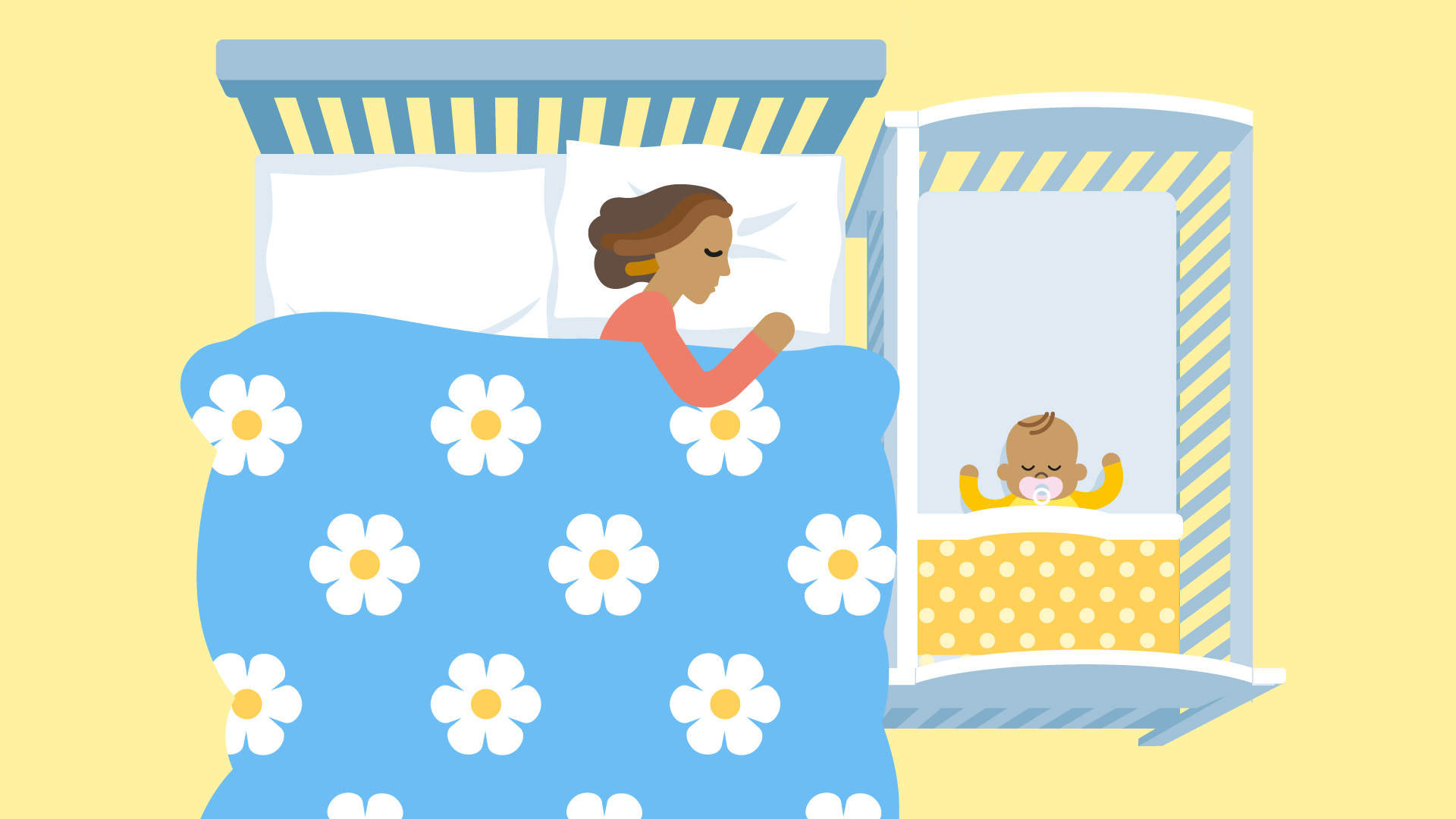 The safest place for a baby to nap and sleep
Is in their own bed
A separate cot or Moses basket
In the same room as you
This is recommended for at least the first 6 months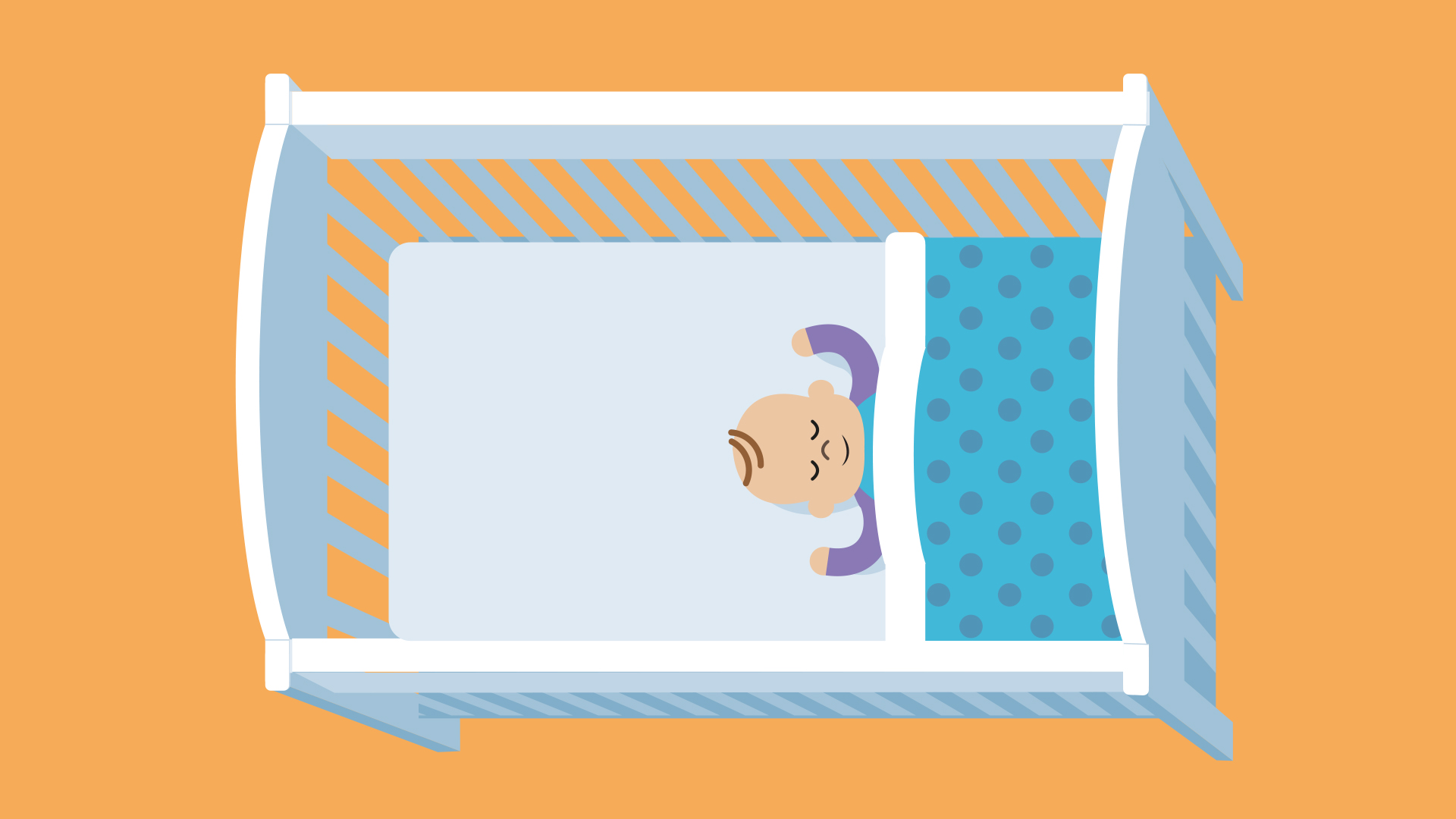 Babies should be placed to sleep on their back
There is substantial evidence from around the world
To show that sleeping your baby on their back
At the beginning of every sleep or nap (day and night)
Significantly reduces the risk of Sudden Infant Death Syndrome (SIDS)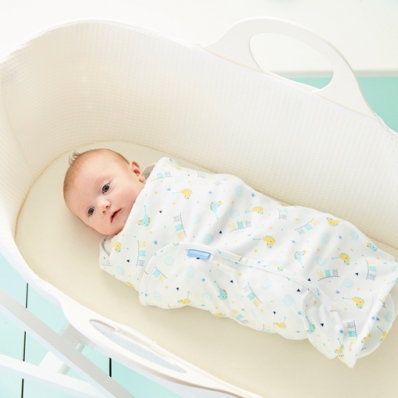 The sleep space should be clear and clean
No pillows or duvets
No cot bumpers
No soft toys
No loose bedding
No products (such as wedges or straps) that will keep your baby in one sleeping position
Some parents
Including me choose to co-sleep
If this is your choice
It is important that you are informed about how to minimise the risks
If you choose to share a bed with your baby
Ensure there are no pillows, sheets, blankets
Or any other items in the bed with you that could obstruct your baby's breathing or cause them to overheat
You can read how I co-sleep with my rainbow babies here
On cold nights
Wrap yourself up in extra clothes
If you are bedsharing
It is fine for you
But not for baby
To have extra layers
Read more of my logistical tips for bedsharing here
And please follow The Lullaby Trust guidelines for when you MUST not sleep with your baby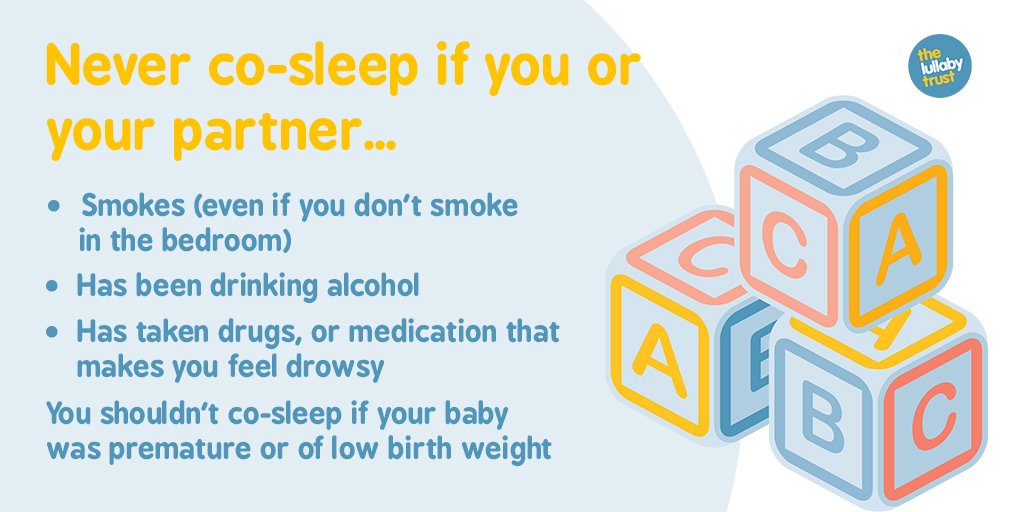 If you want your baby to sleep close to you
But not in your bed
You can use a bedside co-sleeper
Or a moses basket
The Lullaby Trust have an official partnership
With modern moses basket brand
MOBA moses baskets offer a stylish and safety conscious option for new parents that perfectly meet The Lullaby Trust guidelines on safer sleep for babies. The MOBA was designed with safety in mind, which is why The Lullaby Trust is delighted to be working in partnership with the MOBA brand.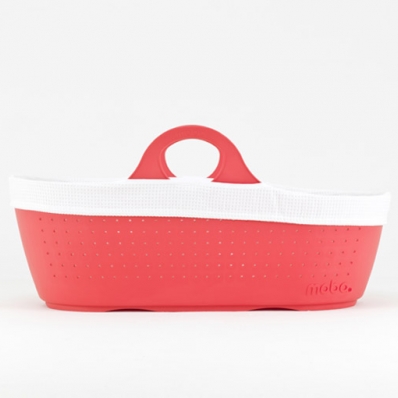 What you need to know about Moba
Moba® moses basket is made from a bespoke plastic that is anti-microbial and hypo-allergenic, it can also be thoroughly washed. This means it is super hygienic and perfect for babies sensitive skin!
Moba® moses basket has over 300 air holes around the sides and base of the basket to maximise ventilation. Designed without unnecessary frills, padding and hood to promote airflow.
Moba® moses basket comes with a luxury mattress and a 100% pure cotton liner.
Moba® moses basket is completely recyclable and made in the UK at an ISO approved factory. The quality is guaranteed and the product comes with a very low carbon footprint.
Moba® moses baskets have been designed without hoods as they restrict airflow to your baby, creating a heat pocket and also prohibiting vision, in a Moba you can see your baby from all angles.
Moba® moses basket is completely silent so no more rustling and creaking wicker!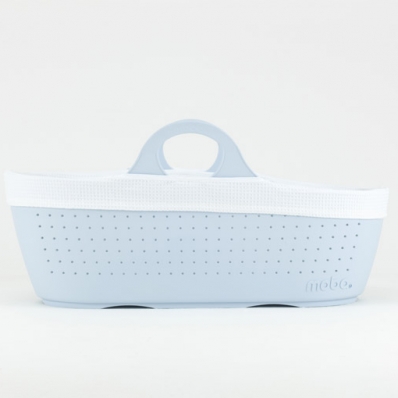 The Moba is a stunning and safe sleep space for your baby
It comes in a range of bright and pastel colours
It comes recommended and used by midwives and healthcare professionals
Moba – The Modern Moses Basket
Want to win one?
Head on over to my Instagram feed
And join the #matildamaegiveaway
Good luck!