This year my Dad was home from Spain around Father's Day
He was in fact at our house for the royal wedding
And The FA Cup Final
It was perfect timing for him to sit down with William
My football mad son
To watch his first live football match
William and Grandpa share a love of the beautiful game
My Dad has for as long as I can remember supported Manchester United
And for the longest time I did too
My best friend and I met the United team in the early 90s
We met Steve Bruce, Bryan Robson, Ryan Giggs and Lee Sharpe
Who kissed me on the cheek
Something I have never forgotten
We met them in a hotel in Luton when they were playing there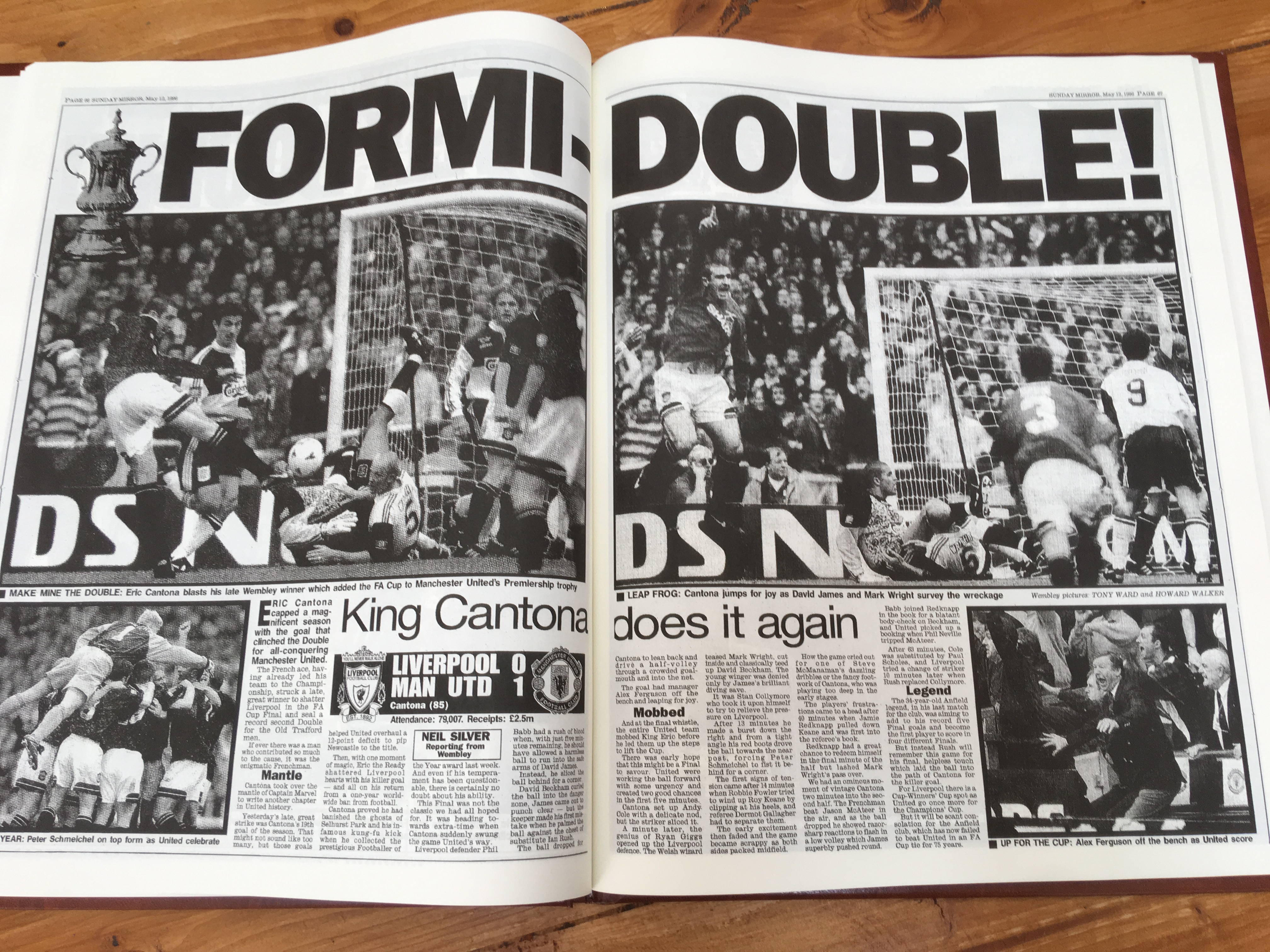 I followed United through the Cantona years
Loved Roy Keane
And of course, David Beckham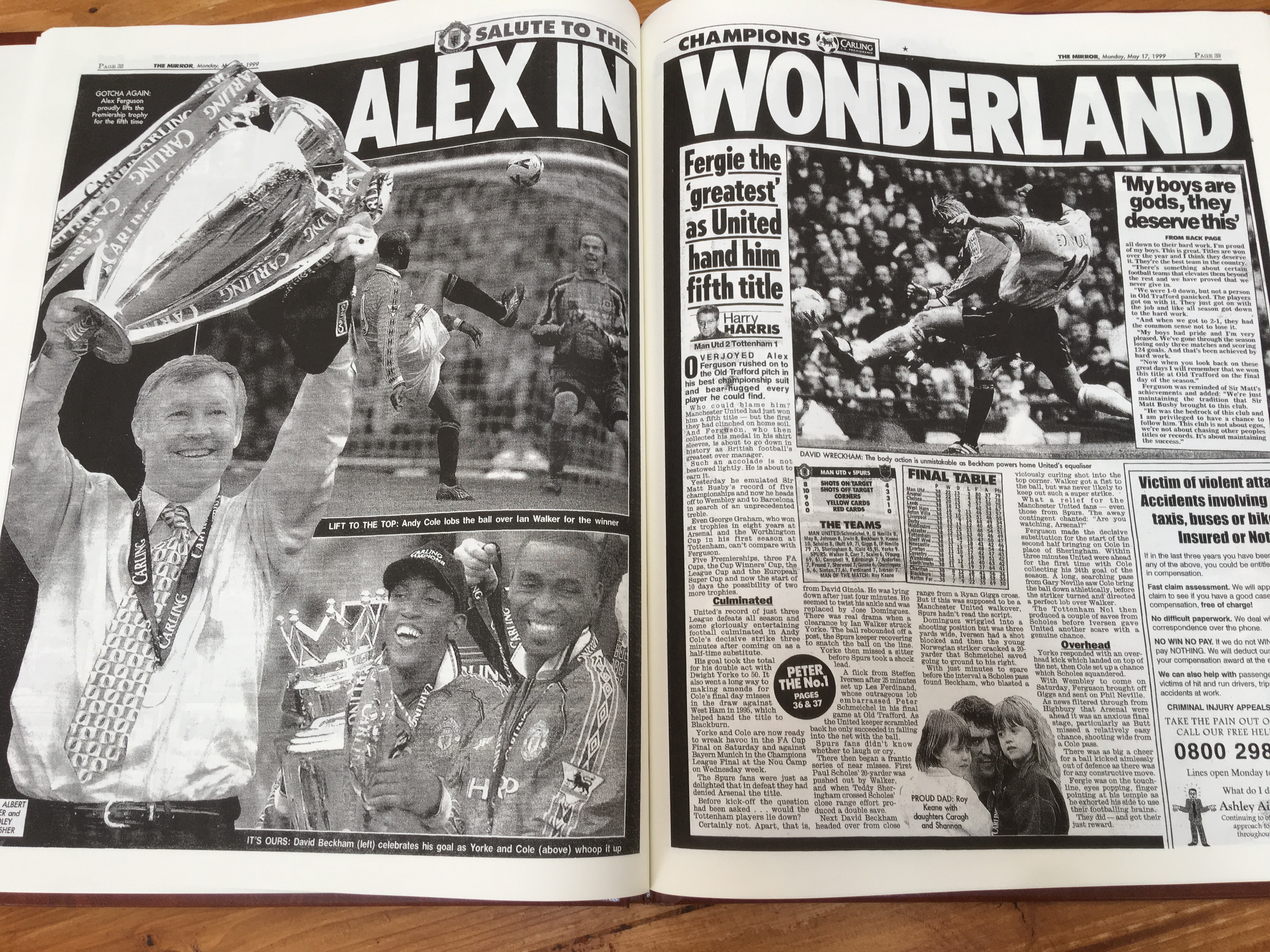 I truly admired Alex Ferguson
And read every book about his life and career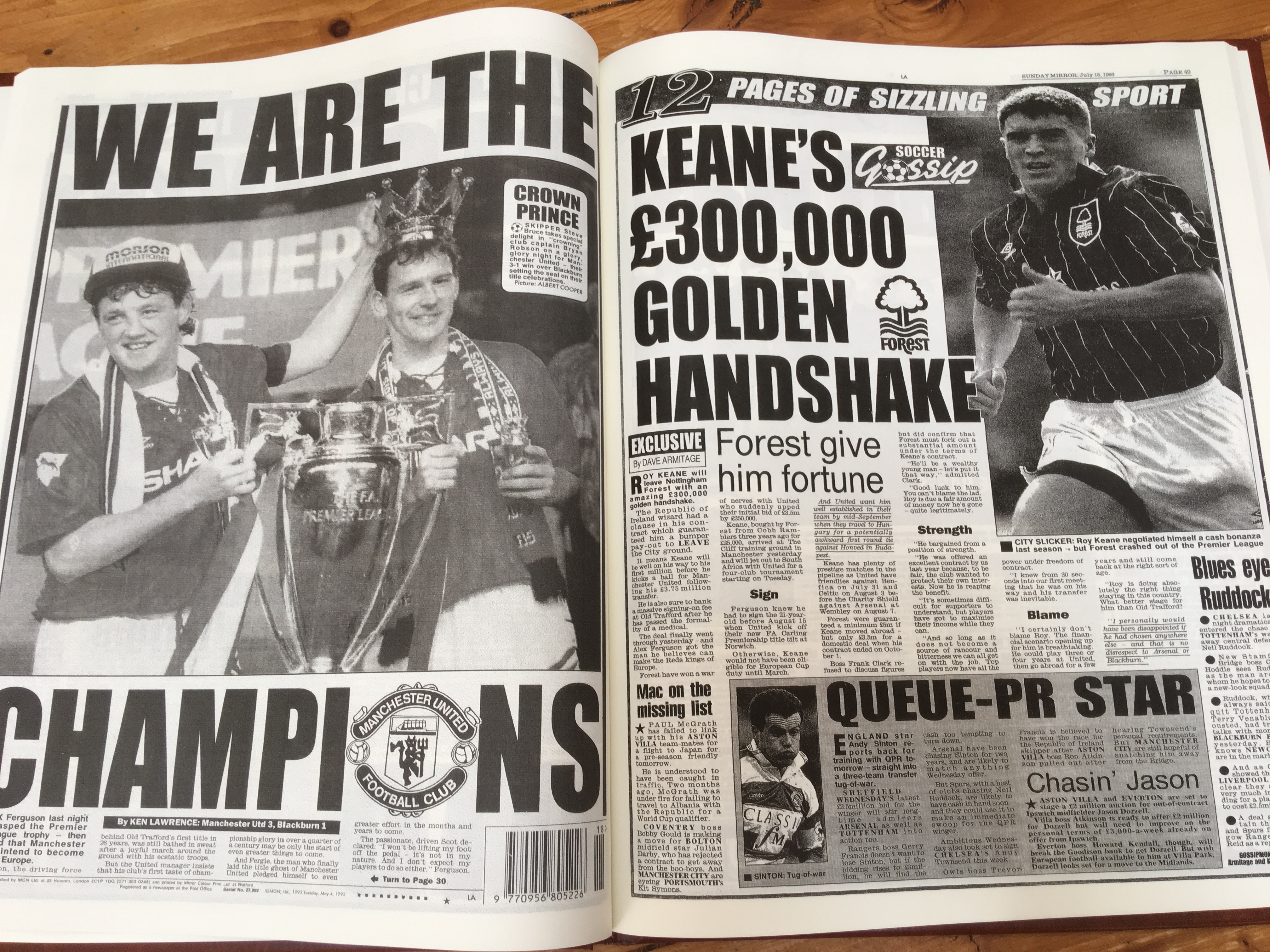 I loved international football too
I remember watching every game of Italia 90
Crying with Gazza
I remember the community spirit through Euro 1996
When Scotland did so well
I remember the heightened senses as we lived and breathed the games
Dissected the teams, the coaches and their strategies
I understand the passion William feels for the game
The infectious enthusiasm for football that he shares with my Dad
His Grandpa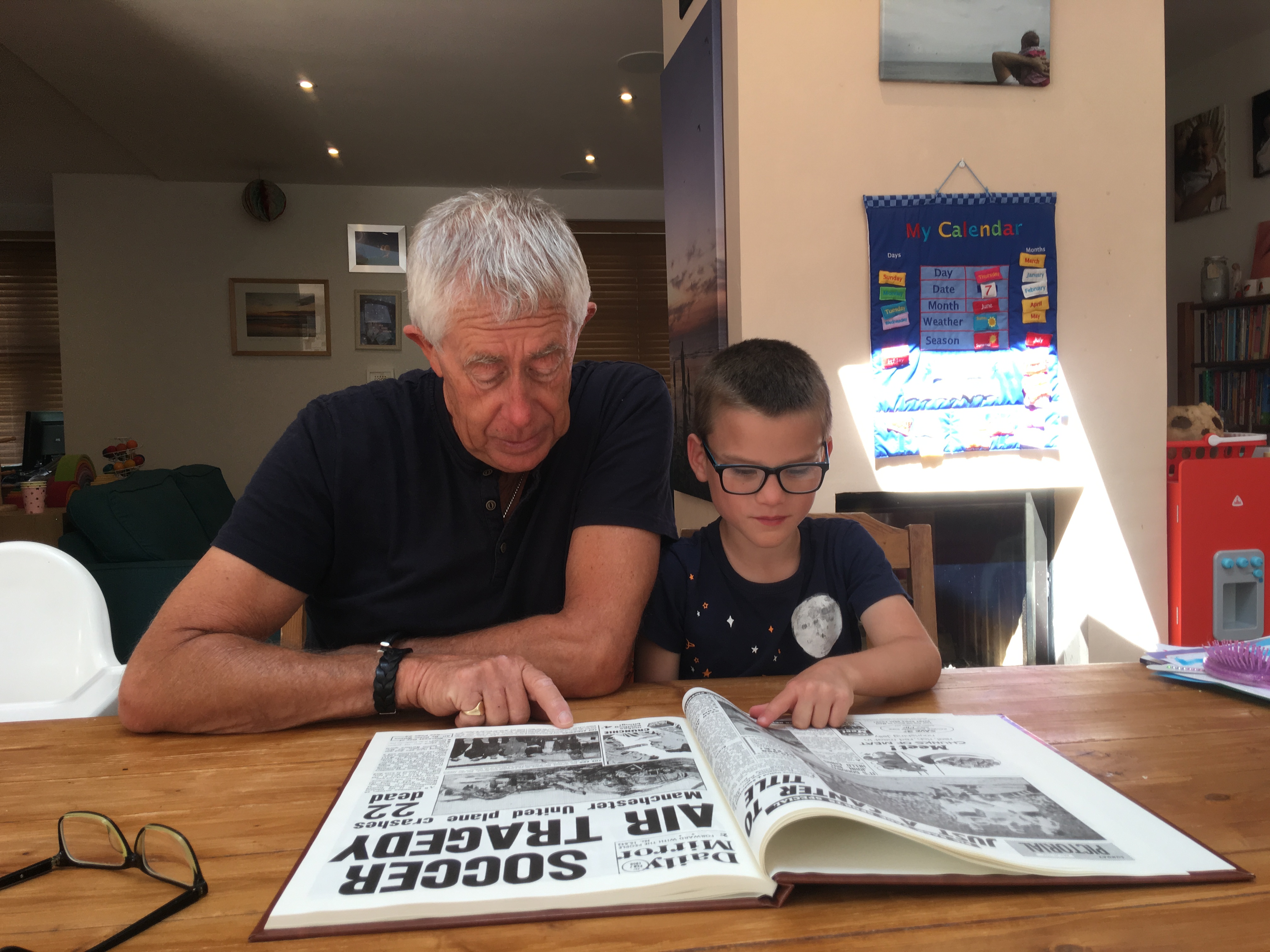 This year we found the perfect gift for Grandpa
A personalised Manchester United Football Book
Sharing the history of the club
Through newspaper headlines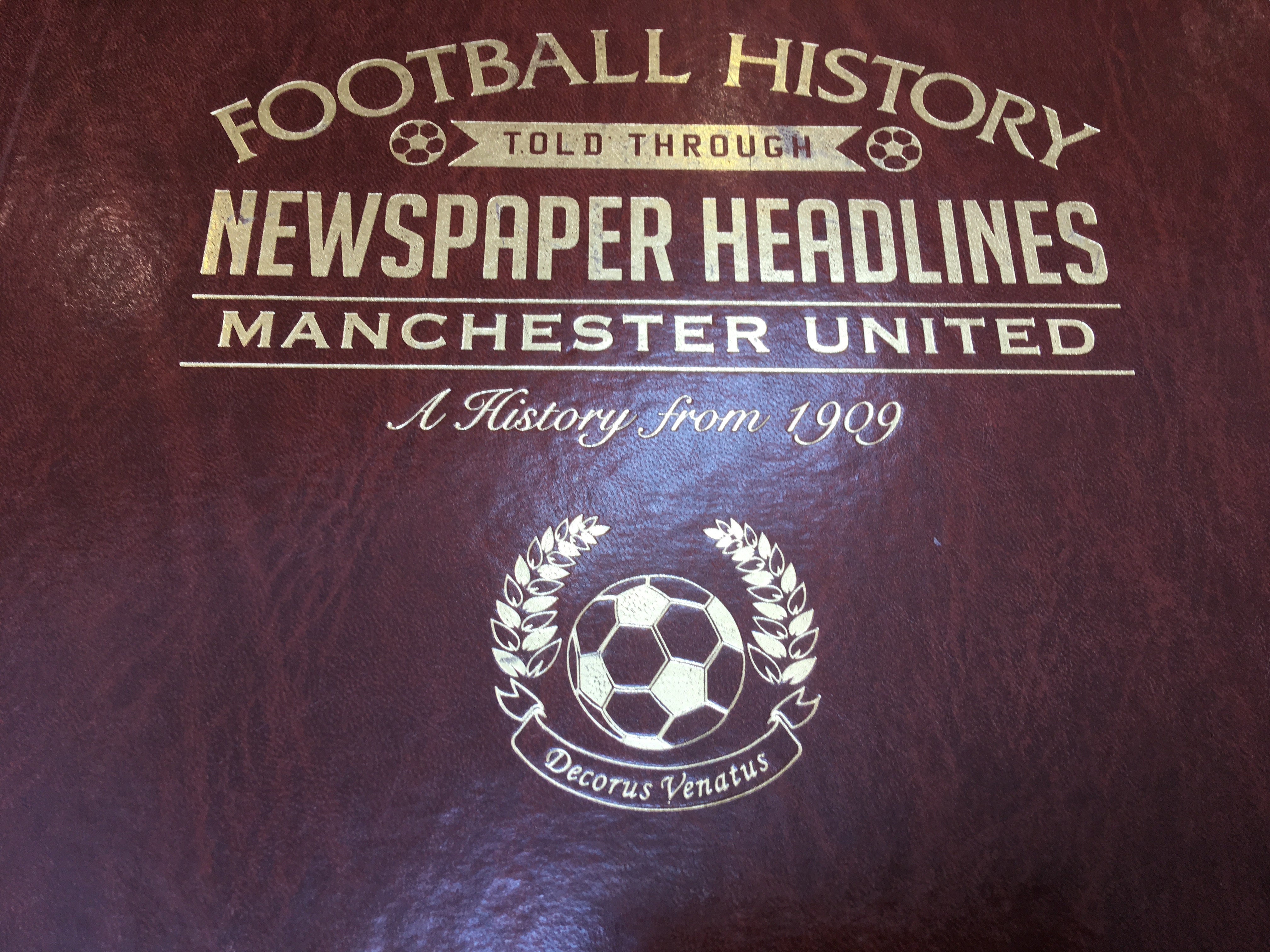 It was something very special for my Dad
Something that made me emotional giving it to him
And seeing him sharing it with my son
His grandson
Reading some of the stories
Behind the beautiful game
And one of the very best teams in the world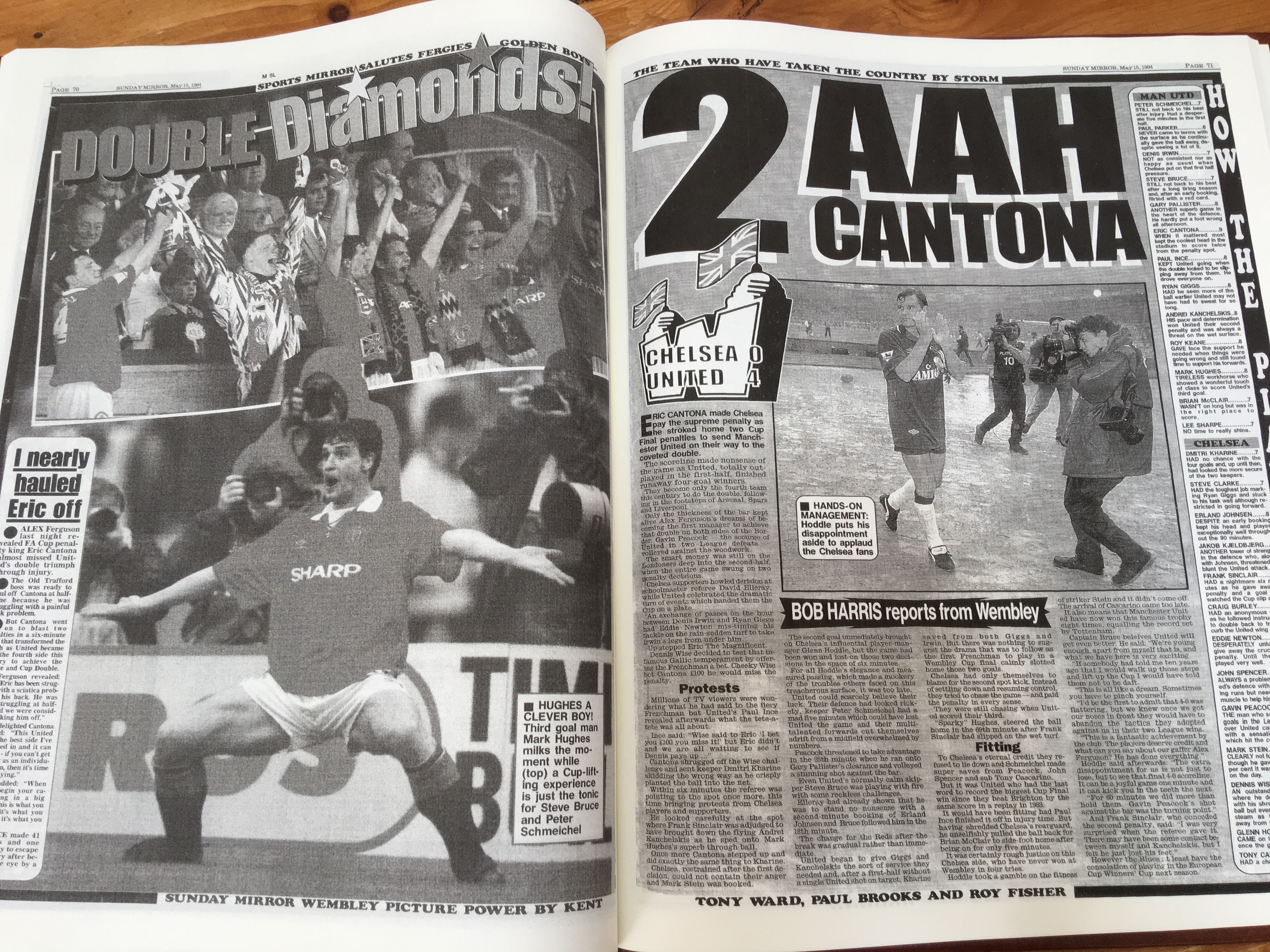 My Dad remembering The Busby Babes
Me remembering those glorious euro years and Fergie's Fledgelings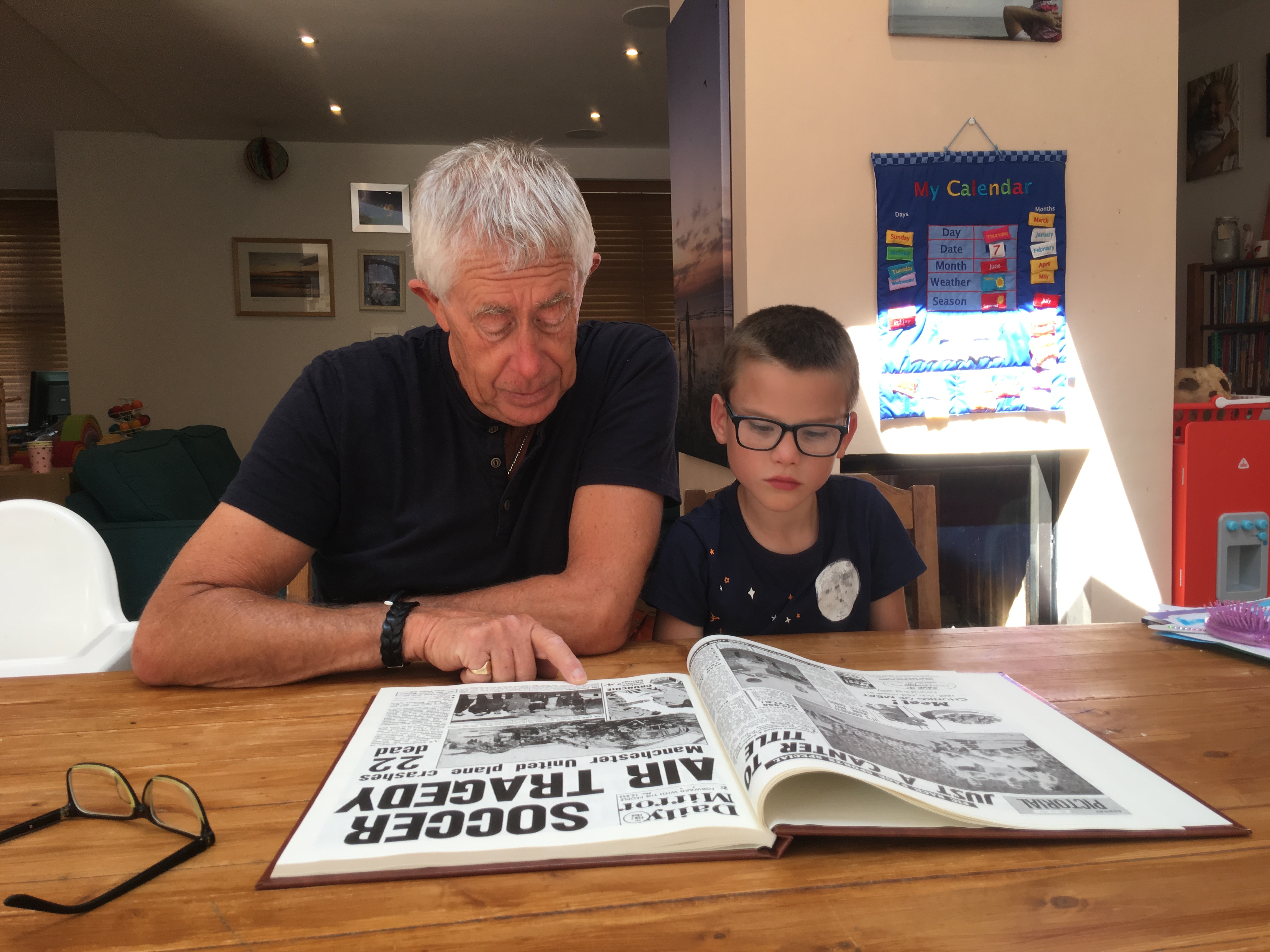 Open-up the Personalised Manchester United Football Book and reminisce the most triumphant wins and defeats, through the press coverage they've gained over the last 100 years.

Read all about record-breaking singings, on-and-off-pitch rows, the cup wins and defeats. Founded in 1902, football fans will reminisce their fondest memories of their favourite team!

A Glimpse Inside…
Beginning in 1909, this Manchester United Football Book features the club's entire league and cup successes, both domestically and in Europe. In 1909, United won their first FA Cup with a 1-0 victory over Bristol City.

In the proceeding 100-odd years, the club hasn't looked back and today is the most successful English club of all time. This football book illustrates United's rise – from humble beginnings to one of the wealthiest and most widely supported clubs in the world.

It includes a further ten successful FA Cup campaigns and 17 of their 18 league titles. Four league cups are in here, too, as well as coverage of the 1968 European Cup win and the two Champions League victories in 1999 and 2008. Endless successes aside, the Busby Babes get a lot of limelight and so do Fergie's Fledgelings.
It made me very proud to see my Dad and my son bonding over football
Both when reading this book
And when sitting together watching William's very first live game
These are moments that will stay with me for always
The book was sent to us by
Who specialise in gifts with a personal touch
This is a personalised gift with a hint of luxury
The leatherette binding is beautiful
And a personalised message can be added to the title page of the book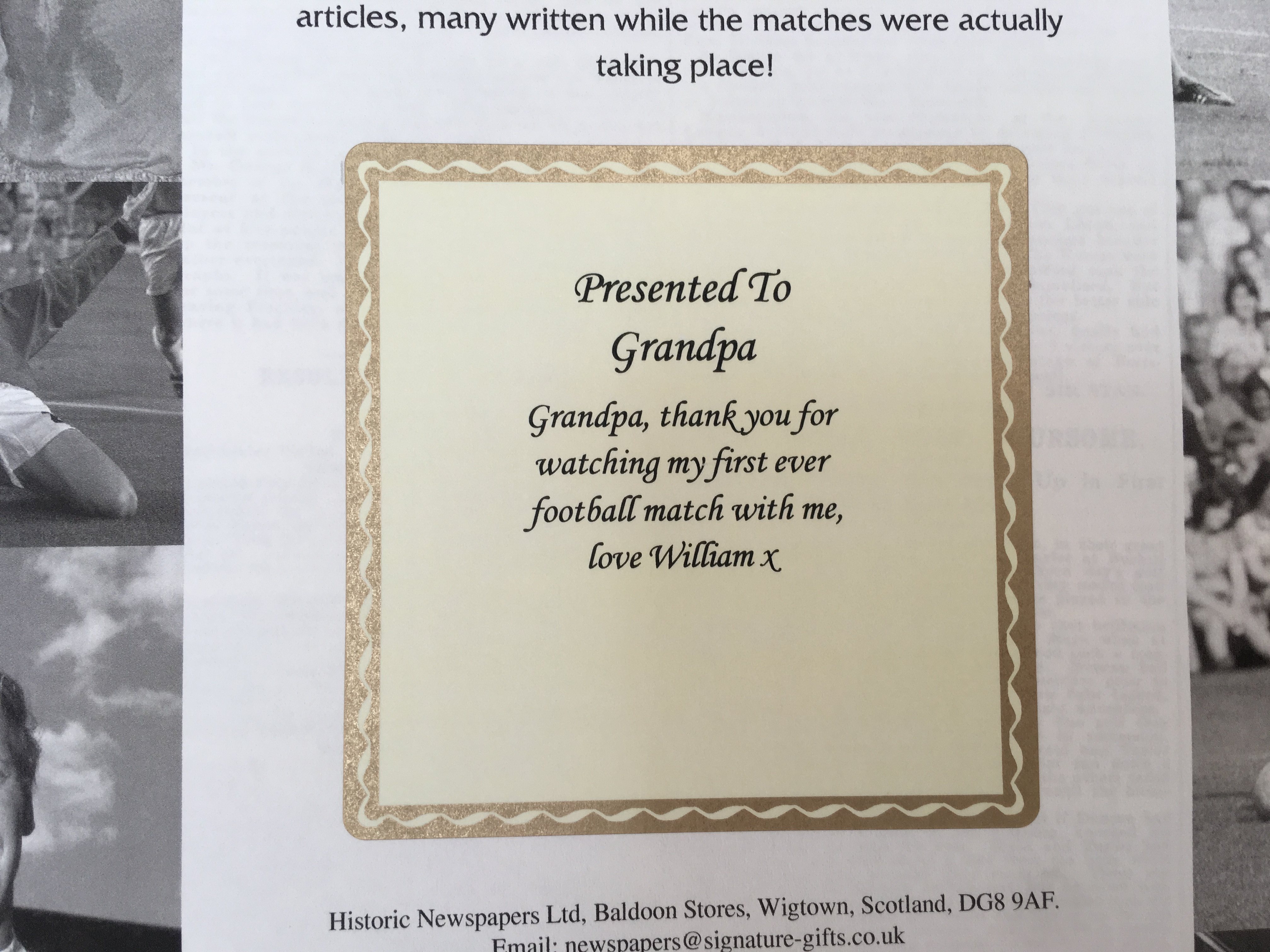 The personalised football book is a great size for a coffee table
To be shared with family and friends
To inspire memories
Encourage healthy discussion about football
Friendly arguments about rival teams
This is a wonderful gift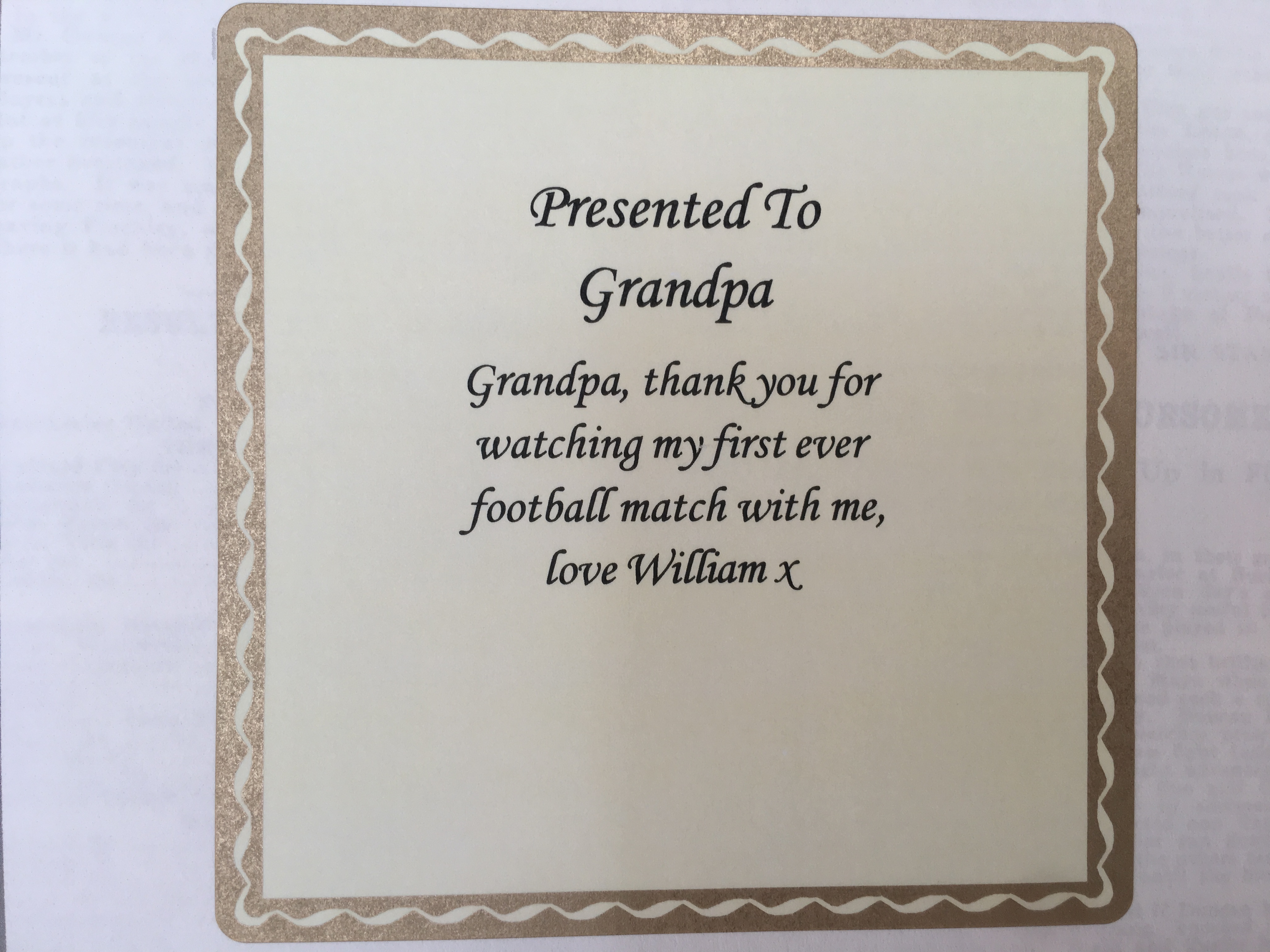 It gives the gift of memories made
And the promise of more to come
It gives the gift of connection
Between the generations
It gives the gift of common ground
And of understanding and appreciation
It is a thank you for all those years gone by
And a pact for all those still to be
I know that my Dad was as pleased to receive this
As we were to give it to him
This is a gift that is so much more than a book
And you can get one for the football fan in your life
For £39.99
The personalised football book is available for over 60 teams
It is a great gift idea for the footy fan in your family
The pundit in your pack
For any admirer of the beautiful game
A picture team timeline
A history of news
Something special for someone special
A gift with a personal touch
We were sent a free personalised book for the purpose of this review