As we are moving away from the baby daze
Conversation in our house has turned
To the possibility of getting a dog
I have my heart set on a black labrador
Daddy wants a lovable mongrel
While Esther and William have asked for a little terrier each
A dog they can train to do tricks
Like Lucky
In Enid Blyton's Mr Galliano's Circus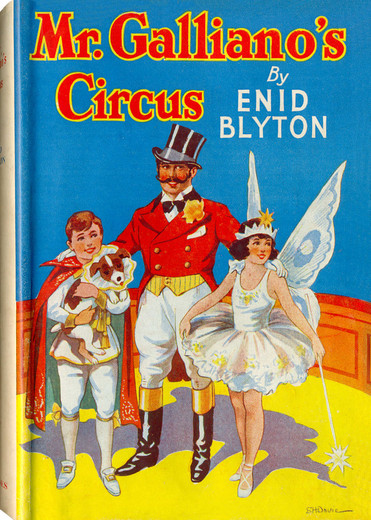 While I think we will get a labrador
I am open to considering other options
I am open to looking at smaller dogs
And so was delighted when asked to host this post
All about
Why you should choose a small dog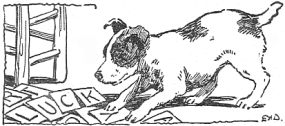 Loyal, excited, and always happy to see you; a dog is always a great companion to humans for more than 1000 years. It is said to be the first domesticated animals in history.

Scientists have proofs that the companionship of a dog rescues the chance of depression.

However, if you want a dog for the first time, you may get confused about choosing a small dog or a large dog. The size of the dog you choose basically depends on your lifestyle. Things like your activity level, living space, and any limitation (physical or financial).

In this article, we would discuss why you should choose a small dog.

Why Should you Choose a Small Dog?
Have you ever looked at a small dog and think how cute it is? Just look at the Pomchi if you want to see a cute dog! Well, whenever I see a small dog, I just want to take it home. Cuteness is obviously the main factor of choosing a small dog.

While many people don't like the facial features of small dog species, they give a cute puppy-like appearance, mainly because of their size.

Other than this, small dogs are easy to handle and manage. They are easy to pick up and you can take them while traveling almost without any hassle.

Benefits of having small dogs
1. Small dogs are much easier to groom. You can trim their nails quite effortlessly as compared to the big breeds with hard like rock toenails. You can get them in and out of the tub easily as well.

2. Choosing a small dog also helps you financially. You can find and buy products for small dogs quite easily at a cheaper price. While having a small dog, the money you spend on things like food, bowls, grooming supplies, and crates is much lower.

3. Moreover, you can get all the required stuff for small dogs easily in ordinary shops, and you don't need to go to expensive pet specialty stores. The best thing is, you don't need a lot of free space at your home to keep a small dog and its stuff.

4. With small dogs, you don't need to worry about the bad behavior. For instance, even if a small dog starts jumping on you or your guests for attention, it would be less bothersome than a large dog doing this.

Bottom line
A dog with small legs requires a lesser amount of exercise as compared to the larger breeds. All dogs need both mental and physical exercise. They need a daily walk as well. But breeds of small dogs require less effort and activity from their owners. You don't need to take small dogs for running daily. Therefore, small breeds are much suitable for people who cannot always remain active.

It is also said that large dogs have shorter lives due to many health problems that prevail in large breed dogs.
Dogs are the best companions for introverts. If you are an introvert who doesn't want to go outside the home every now and then, you should choose a small dog.

Small dogs are not only easy to manage, but they are also cute and adorable.
This is a collaborative post