It just is not Christmas in our house
If you have not watched The Snowman
I love The Snowman so much
I loved it as a child
As a young adult
As a teacher
And as a parent
The images are beautiful
The sentiment sublime
And the music magical
More emotive and meaningful than any words
Watching The Snowman at Christmas
Listening to the music in the car
Seeing the ballet
Attending a local orchestra recital
It is just what we do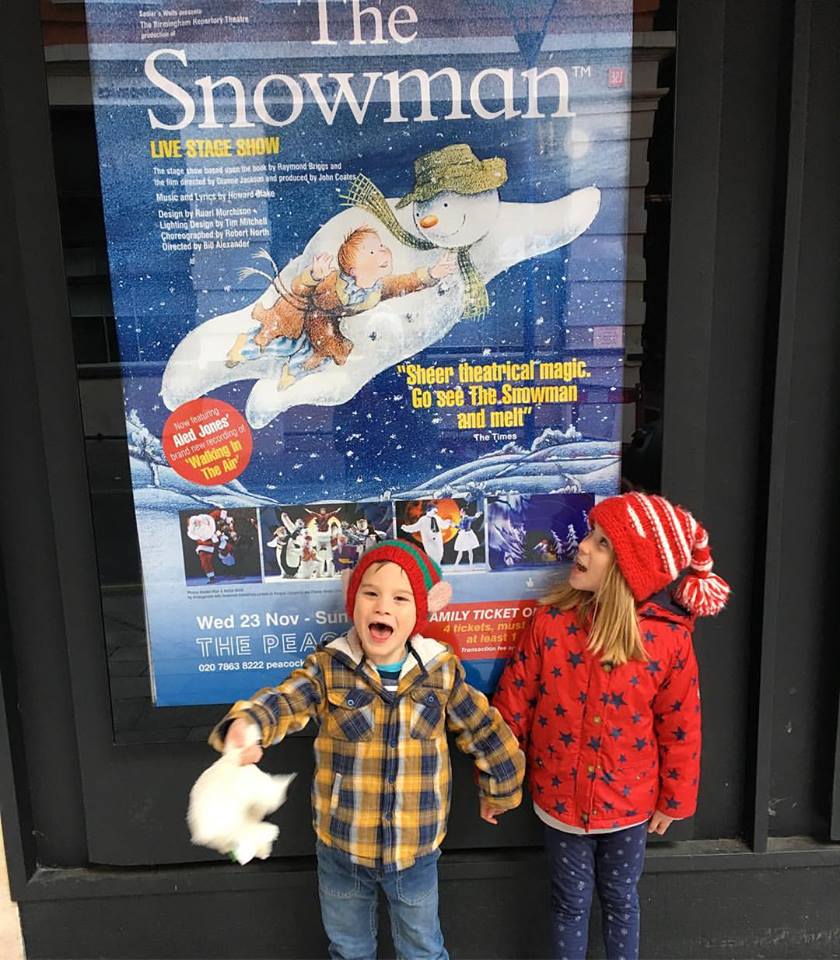 And every year
Without fail
Even before Matilda
The Snowman makes me cry
The Snowman and The Snow Dog is all about Tilda for me
We watched it so many times throughout her Christmas until she died
We almost played the music at her funeral
The Snowman means so much to all of us
We watched it on Esther and William's very first Christmas Eve
And now every year
We kick off our advent with a trip into London
To see the ballet
We love The Snowman
It just would not be Christmas without it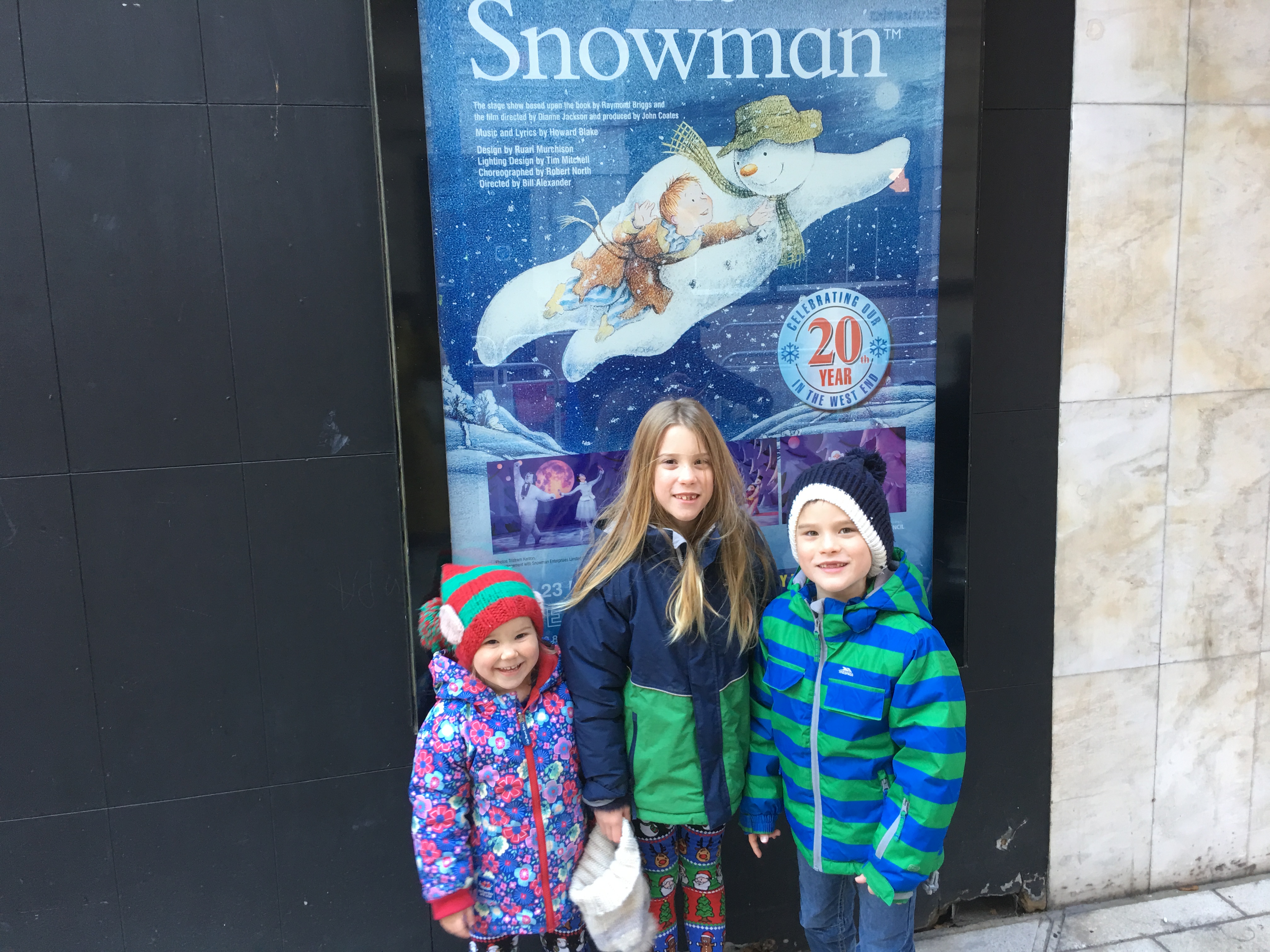 This year six of us headed to Sadlers Wells' Peacock Theatre
To see the show
I knew that Esther and William would love the production
And they really did
They laughed and cried
And narrated the story
They took delight in every character and each and every scene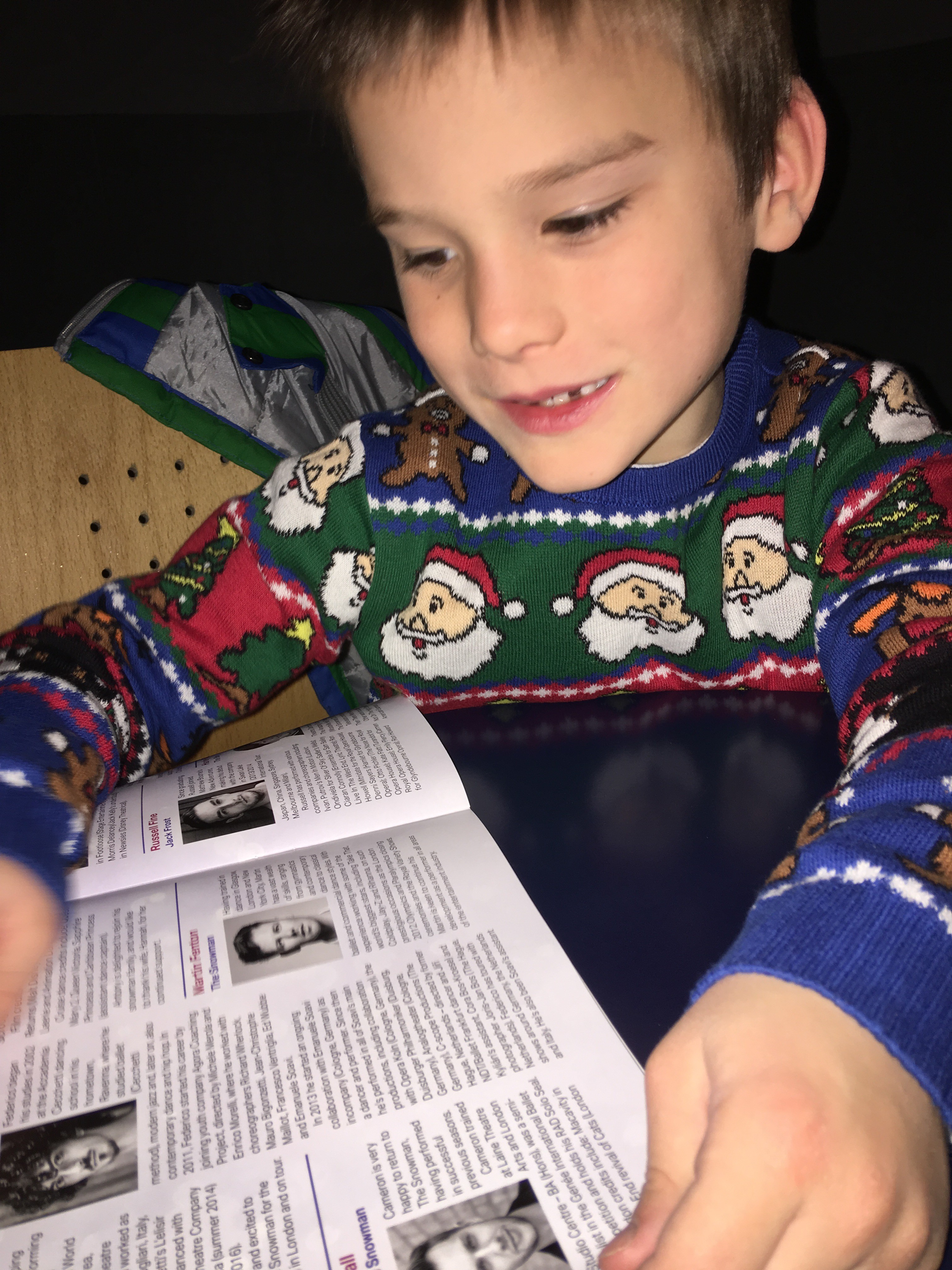 Bea, age 3
Also adored the show
And was engrossed from beginning to end
Commenting and questioning
Exclaiming and reacting to the story in all the right ways
She was entranced
And I must admit missing much of the show
Through watching Bea watching it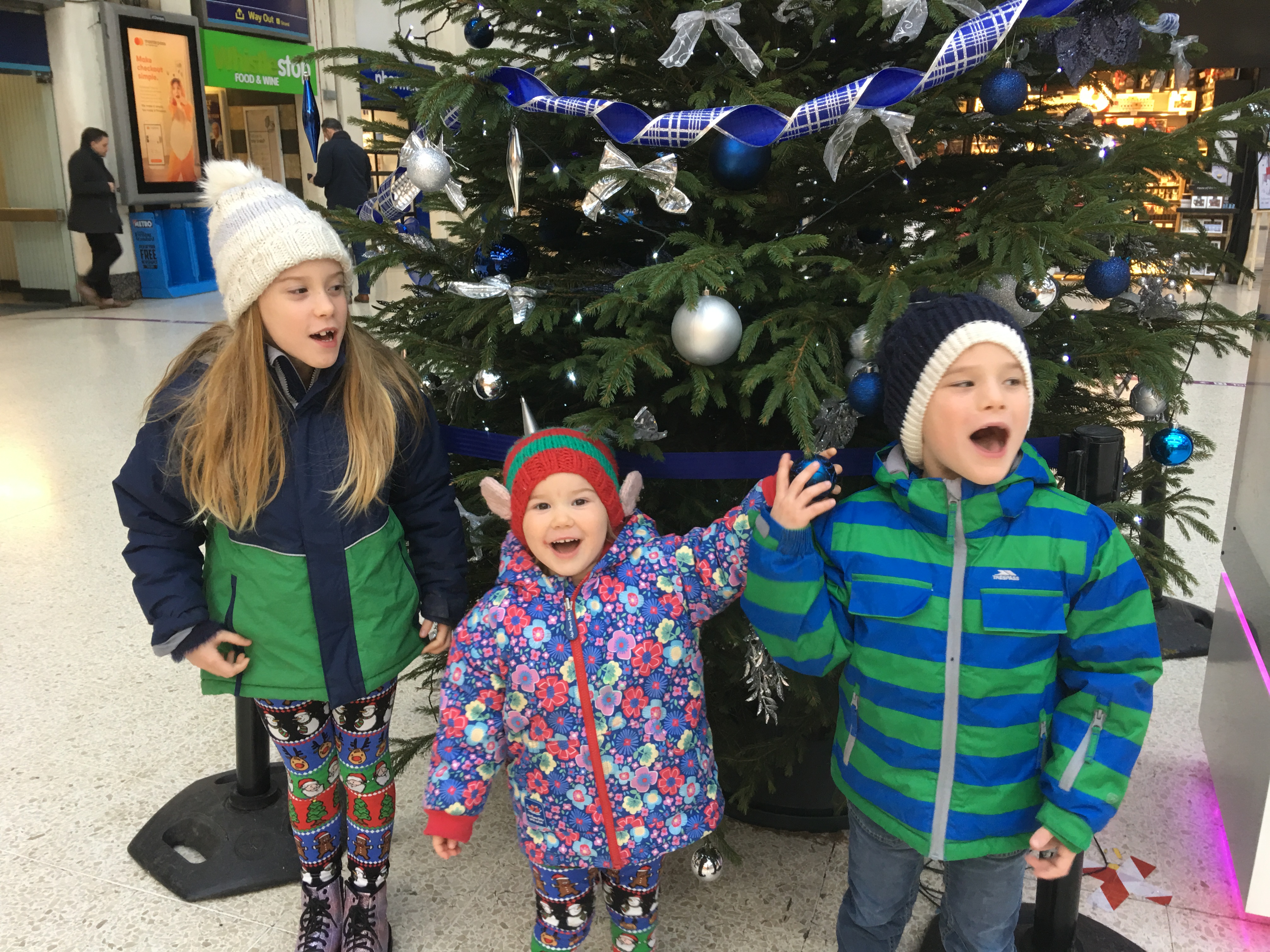 It was just really lovely seeing her enjoy something so much
Edie also loved the ballet
Not taking her eyes off the stage
Totally mesmerised by the movements and lights
She sat so beautifully
Until her eyes gently closed on my lap
The magic of The Snowman!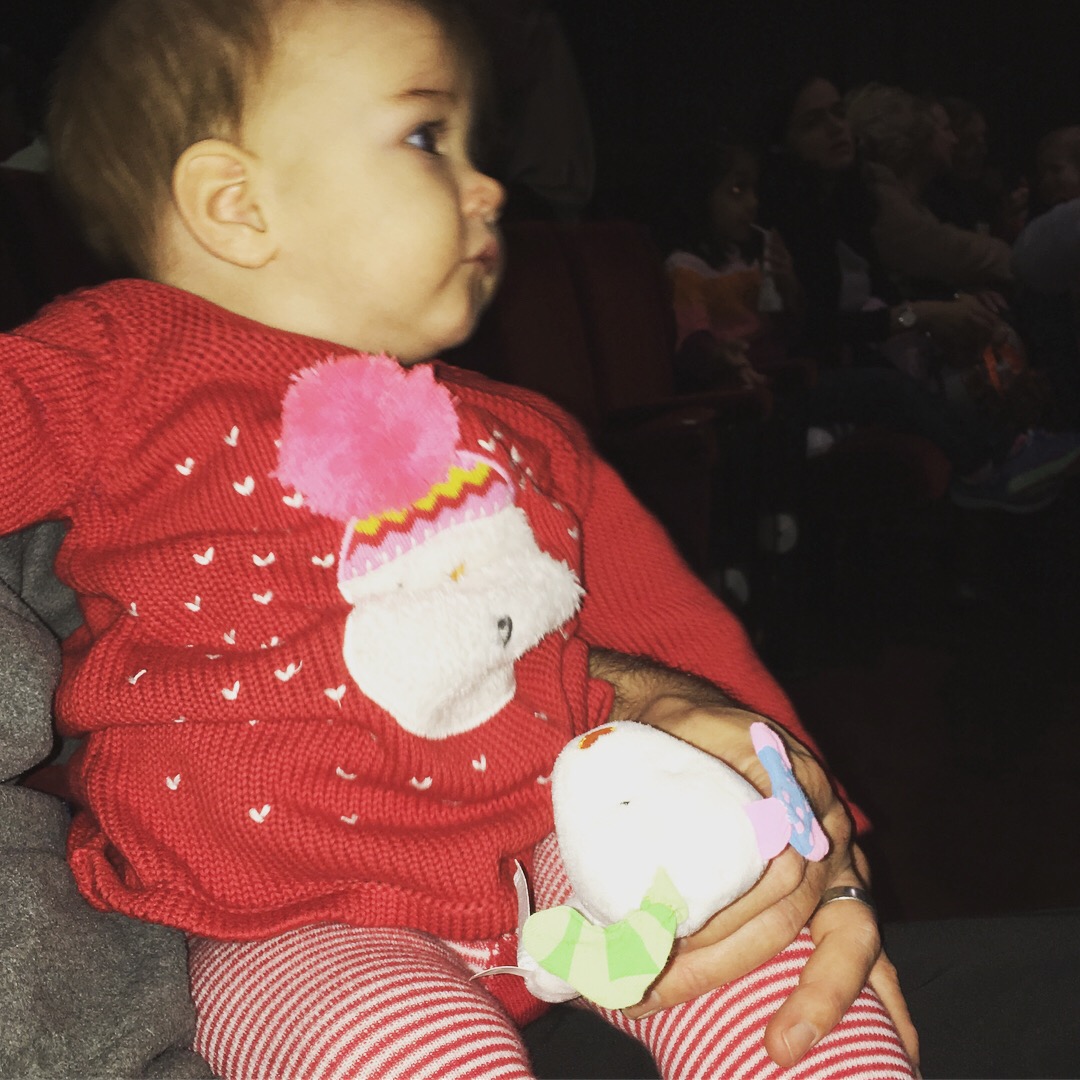 The highlights for us this year
Our fourth year
Were the intelligent and warm playing of the role of James
We love the opening when he stomps giant footsteps in the snow
And rolls the balls to make The Snowman
We love the carol singers
And spotting the clever functions they serve on stage
We love the fridge fruit
And the nose changing sequence
We love the playroom dance with the music box ballerina
And the wonderful toy soldier
We love the flying scene
And the motorbike
The animal costumes are so beautiful
We all adore Father Christmas
His character dancing had us all laughing and cheering
And wanting more
Bea was a little afraid of Jack Frost
But very appreciative of his dancing
The whole production was fabulously festive
And we left feeling ready to begin
Our countdown to Christmas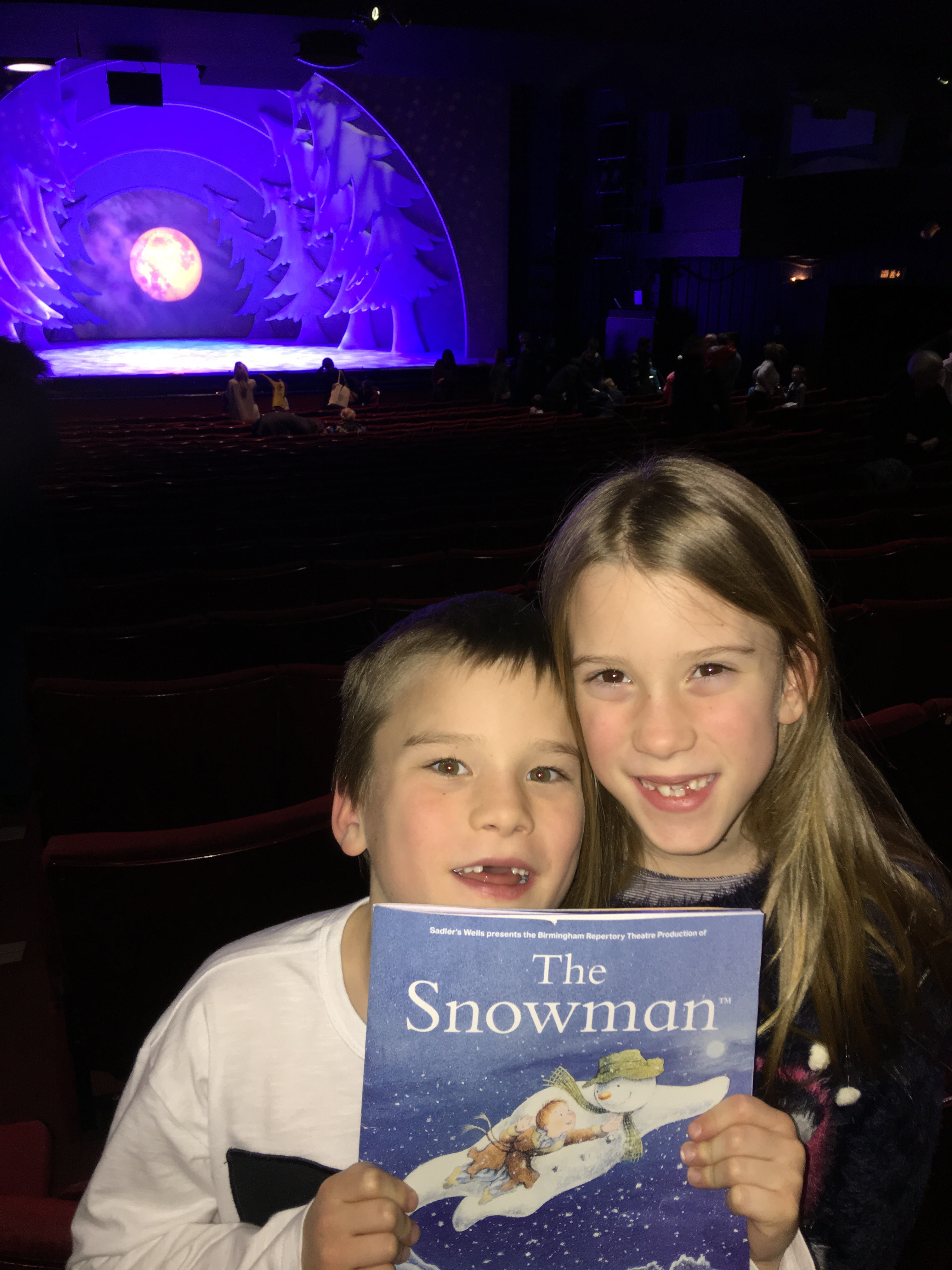 If you love The Snowman as much as we do
You can find out more about the live show here
And if your little people might like to find Snowman goodies
Under the tree this Christmas
Here are some of my favourite ideas
This super soft snowman beanie toy is a perfect bedtime cuddly. For little ones dreaming of a white Christmas this year to build their very own friend of snow. This is a gorgeous gift.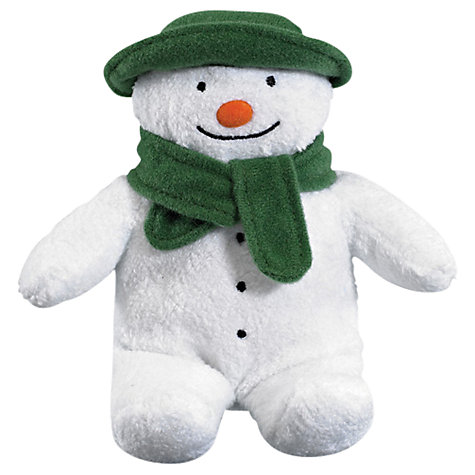 The Snowman My First Christmas Ring Rattle
If a baby you know is having their first Christmas then this ring rattle would make a lovely stocking filler. A dear friend of mine sent one of these plush rattle for Edie Mae and she loves it. Bea, age 3, rather likes it too!
If you are looking to buy these or any other Jo Jo Maman Bebe products don't forget to check for Jo Jo discount vouchers here!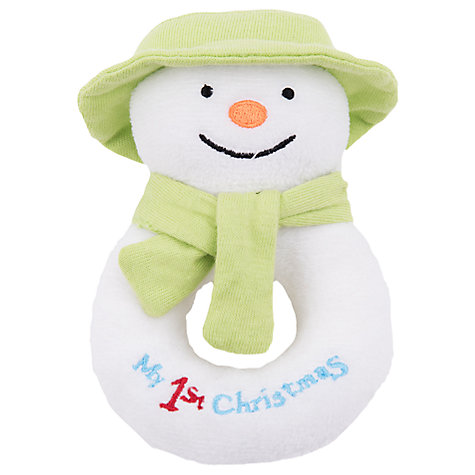 We love puzzles in our house, especially Bea who would very much enjoy the challenge of this 100 piece puzzle.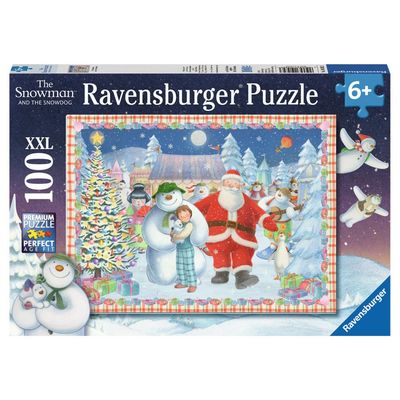 The Snowman and Snow Dog Puzzle Tray
Milly and Flynn toys are so beautiful and such good quality. These would make ideal presents that can be passed down from generation to generation just like the classic story by Raymond Briggs and the equally snowy sequel.
The Snowman and Snow Dog Shape Sorter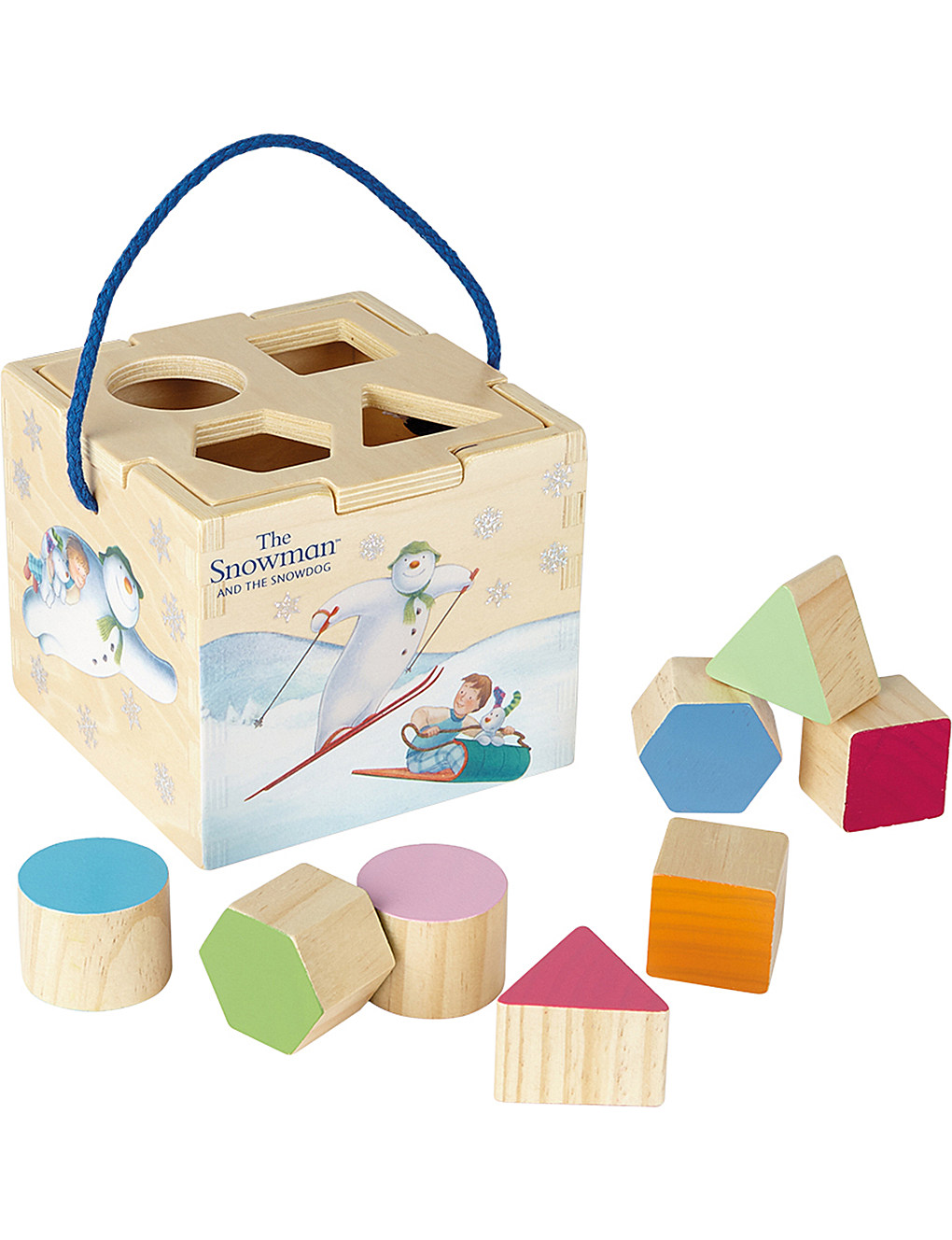 Penwizard Personalised The Snowman Book
Children love to star in stories. My children love it when they find their name in a book. Penwizard make excellent personalised books for young children and this year they have added The Snowman to their collection. We have made our own version starring Matilda Mae and look forward to sharing it with you when it arrives. Making books with Penwizard is super simple to do and the books are always of a high quality. The Snowman will make a wonderful surprise in our book advent year.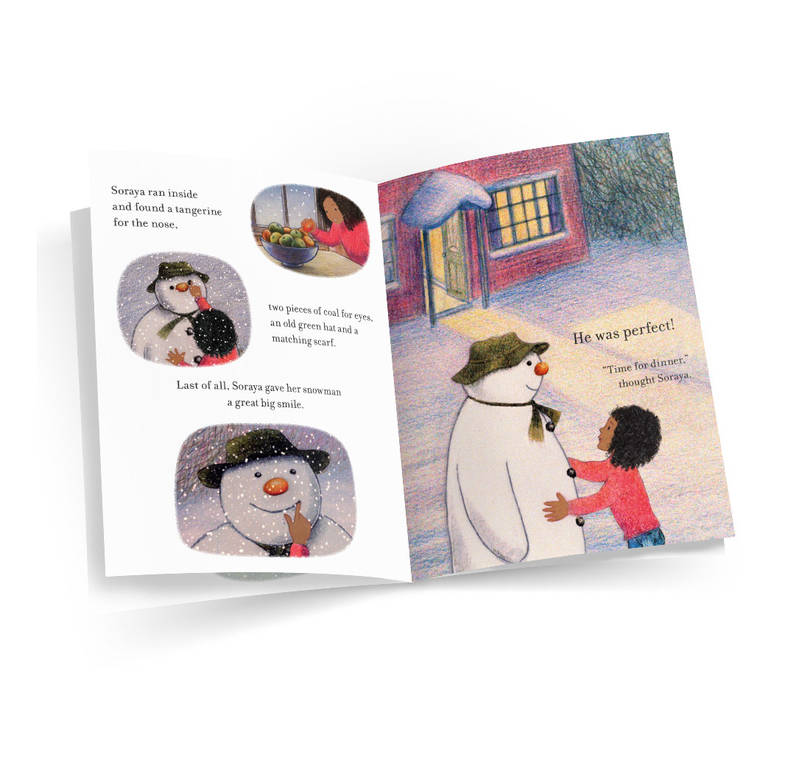 The Snowman Milkshake and Cookie Set
Argos have a range of The Snowman and Snow Dog products this year. This is my favourite I think. Perfect for advent or Christmas Eve boxes. You can find lots of Argos voucher deals to help with your Christmas shopping this year.
The Snowman and Snow Dog Bedding Set
There are lots of Marks and Spencer voucher codes online at the moment. You might be able to use one of them to buy this beautiful The Snowman bedding set. My children have this set and it is stunning for Christmas and ours actually gets used all year round.
The Snowman First Christmas Trinket Box
This cute trinket box is a beautiful first Christmas keepsake. It can be put out on display year after year as a treasure from a special time. Mothercare have lots of cute snowman clothing if you like us feel like wearing a snowman for Christmas this year.
I am so excited for Christmas now
And we are definitely all dreaming of a white one
Wishing so hard for snow
So that we can make a real snowman
And experience the magic of Snow Land
This is a collaborative post