For the last 10 days we have been away as a family
We started at Alton Towers for two days
Before joining friends to walk a Mile in Memory of Matilda Mae
Before joining family in The Lakes
It has been a giddy time of family fun
Making magical memories
And a time for reflection and remembrance
For our little girl who should have been with us
Every step of the way
Alton Towers was wonderful
We stayed here with thanks to Konfidence
They sent us to the Splash Landings Hotel for two days
To try out their fantastic swimming accessories
As a way of working with bloggers
This was incredibly well thought out
Sending us to a picturesque pool
Where it is safe for children to play
While Mummy takes photos
In one of the few swimming pools I know
That allow you to photograph your children
We are so grateful to Konfidence
For our night away and family play time
And we are also genuinely impressed with their products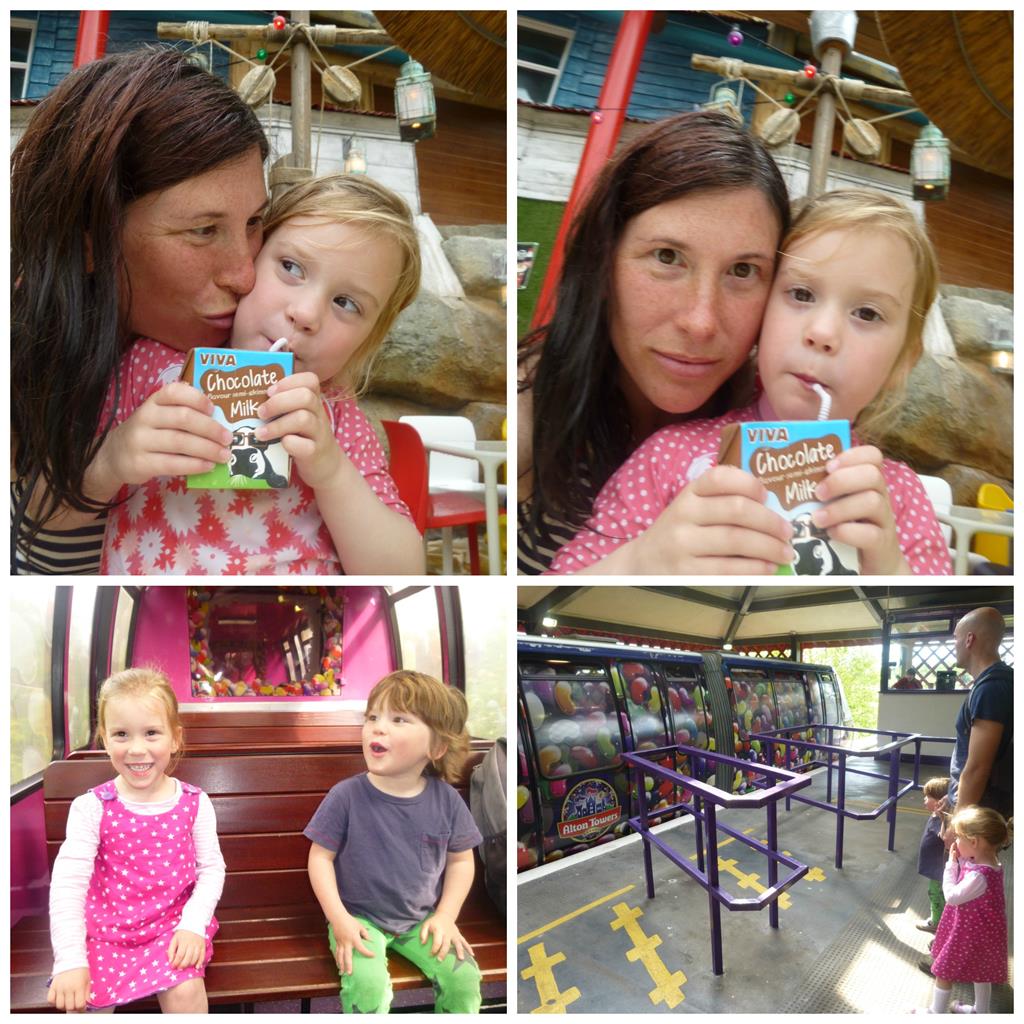 Esther and William love swimming
We all do
They love the water
And have no fear at all
They love jumping, going under the water
Messing about on boats
We do not go swimming nearly enough
But we do play in and on and with water all the time
At Splash Landings Esther and William could not wait
To get in the water
We checked in
Tried out the bunk beds
And then made a dash to make a splash in the pool
On our first swimming session
Esther and William tried their Konfidence Float Jackets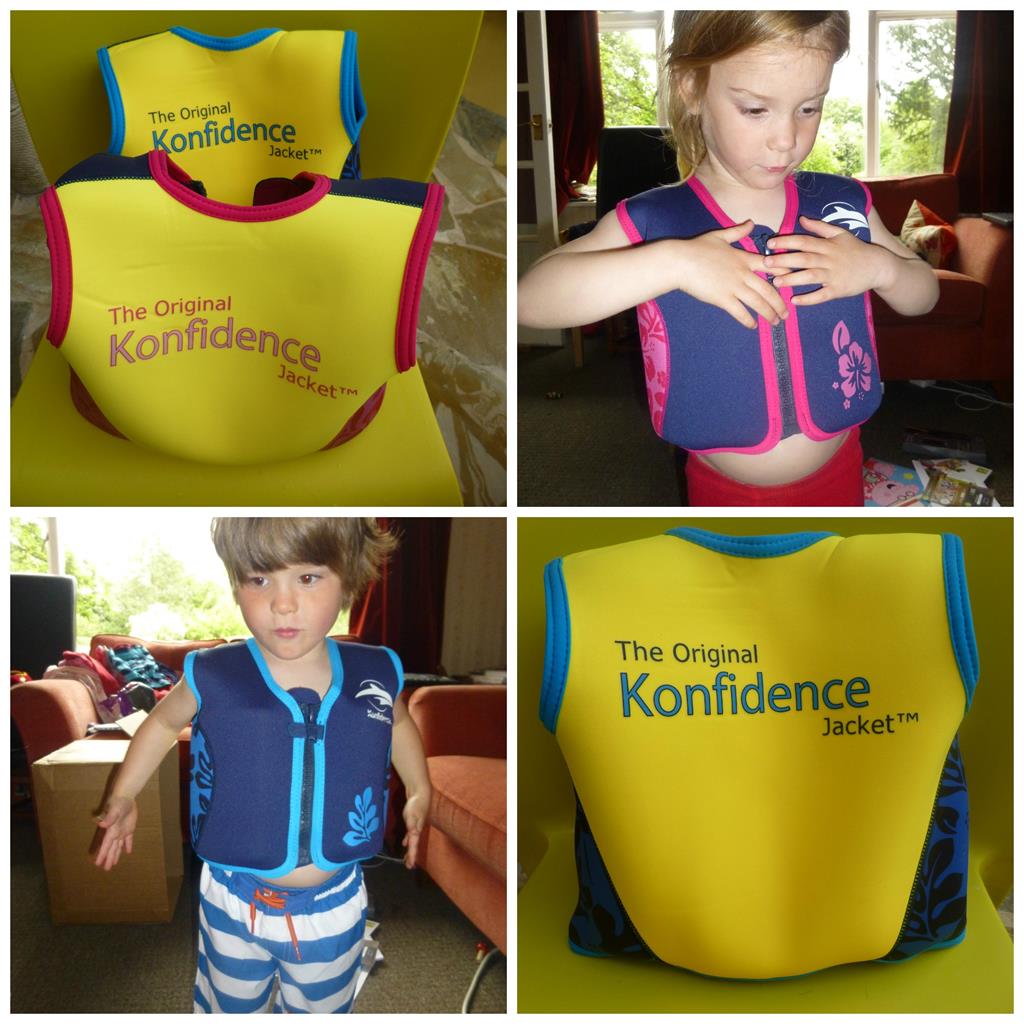 David was a bit apprehensive to begin with
We have successfully used SwimFins for swimming
And traditional arm bands
This was something new
And to begin with I must admit
There was quite a lot of flailing around
Especially from William
Who always seemed to flip over on to his back
When he was out of his depth in the pool
It was not long though
Before both children got used to the jackets
And were able to get their balance right
And float, and swim, on their fronts
Esther in particular was doggy paddling around quite happily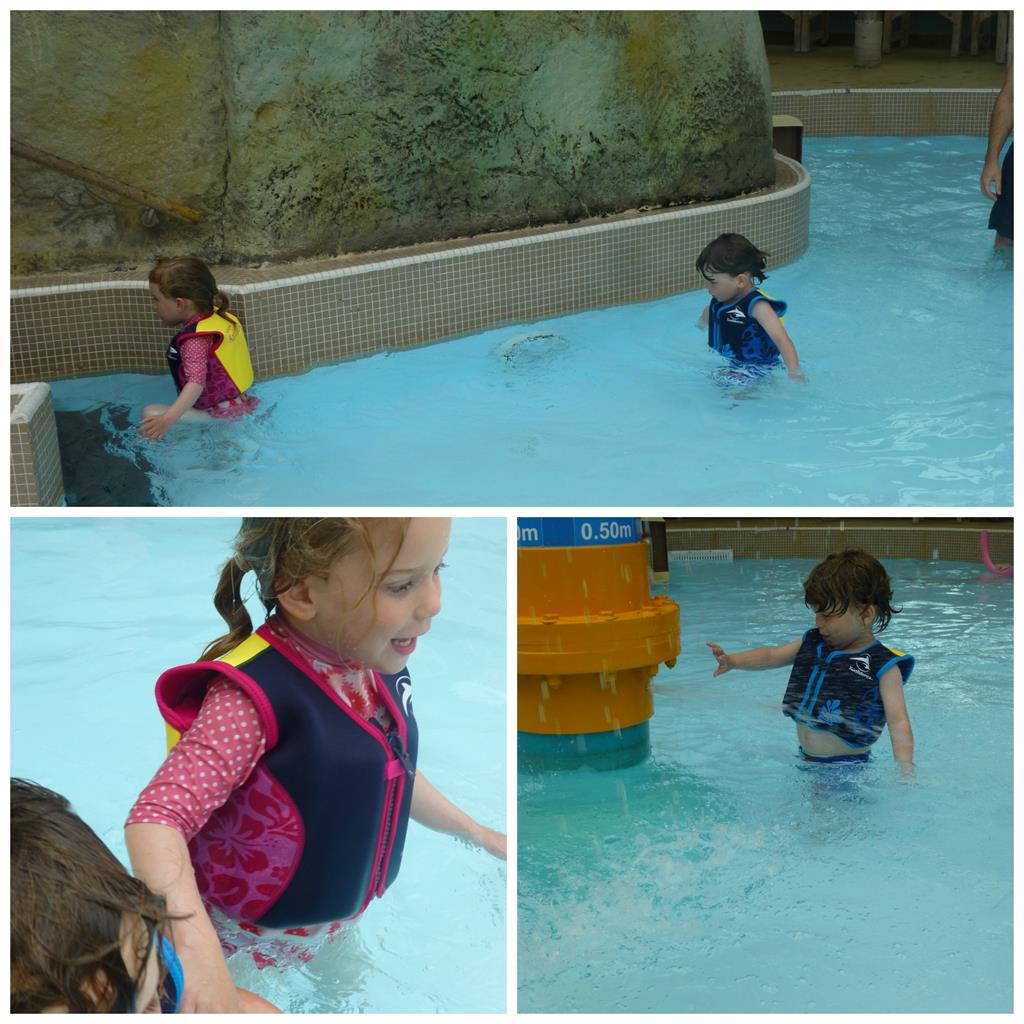 The Original Konfidence Jacket
Is a buoyancy aid
Designed to help children learn to swim
And to keep them safe around water
At the pool or at the beach
Or even on the shores of a lake (whole other blog post!)
The jacket is designed to help children float
We designed the Konfidence™ Jacket to have 8 removable foam floats. These allow the buoyancy to be tailored to the wearer's needs and ability. We chose neoprene for the shell as its super soft, stretchy and flexible properties make it really comfortable to wear and looks terrific too. Another added bonus is the 100% sun protection it gives to the wearer.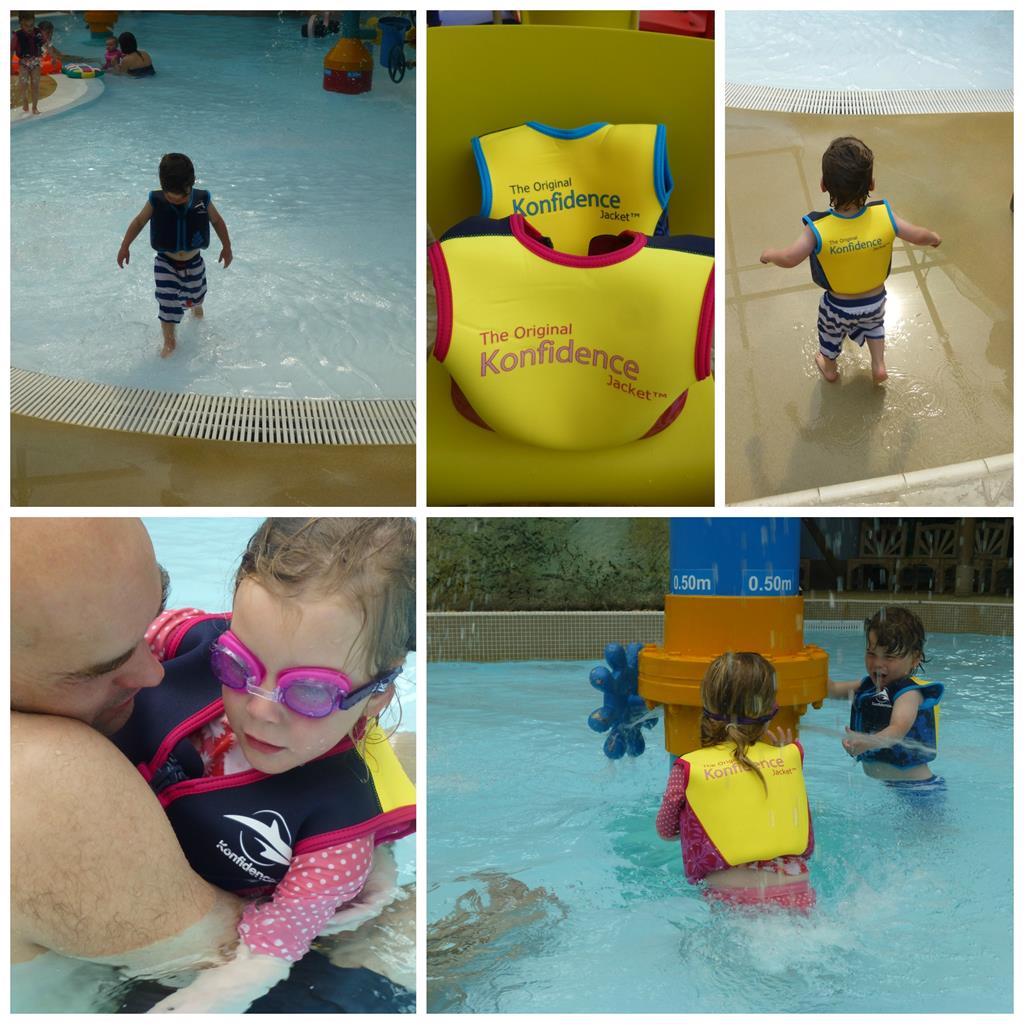 I love that the buoyancy can be changed
In line with the ability and confidence of the child
The jackets look great
The bright yellow back ensures that you always know where your children are
The jackets seemed comfortable for Esther and William to wear
And they kept them warm as well as afloat
Esther and William love their Konfidence jackets
And there are lots of reasons why we, as parents, do too
We use top quality neoprene (wetsuit materials) as this gives the jacket its distinctive softness and stretch-ability. Ensuring a nice snug fit and maximum comfort for the wearer.

We chose soft Lycra for the binding of our Konfidence™ Jackets to reduce chaffing after long periods of use around the arms.

A good chunky, self-locking YKK brand zip is standard on our Jackets. And this comes with a Velcro zip retainer to discourage little fingers playing with the zip pull.

When originally designing the Jacket back in 1997 we wanted to make sure it gave plenty of protection from the sun. So we extended the shoulders to make them wider, and brought the back up to the neckline to give maximum sun protection.

All our standard Konfidence™ Jackets come with a high visibility bright yellow back. We wanted to be able to see our kids from a distance, and the yellow backs really stand out at the beach or in a crowded pool.
Our first impressions of the jackets are really positive and we will be using them lots more over the summer and will be telling you how the jackets grow with Esther and William as they grow in confidence and ability in the water.
On our second swimming day Esther and William chose to wear their Konfidence floatsuits.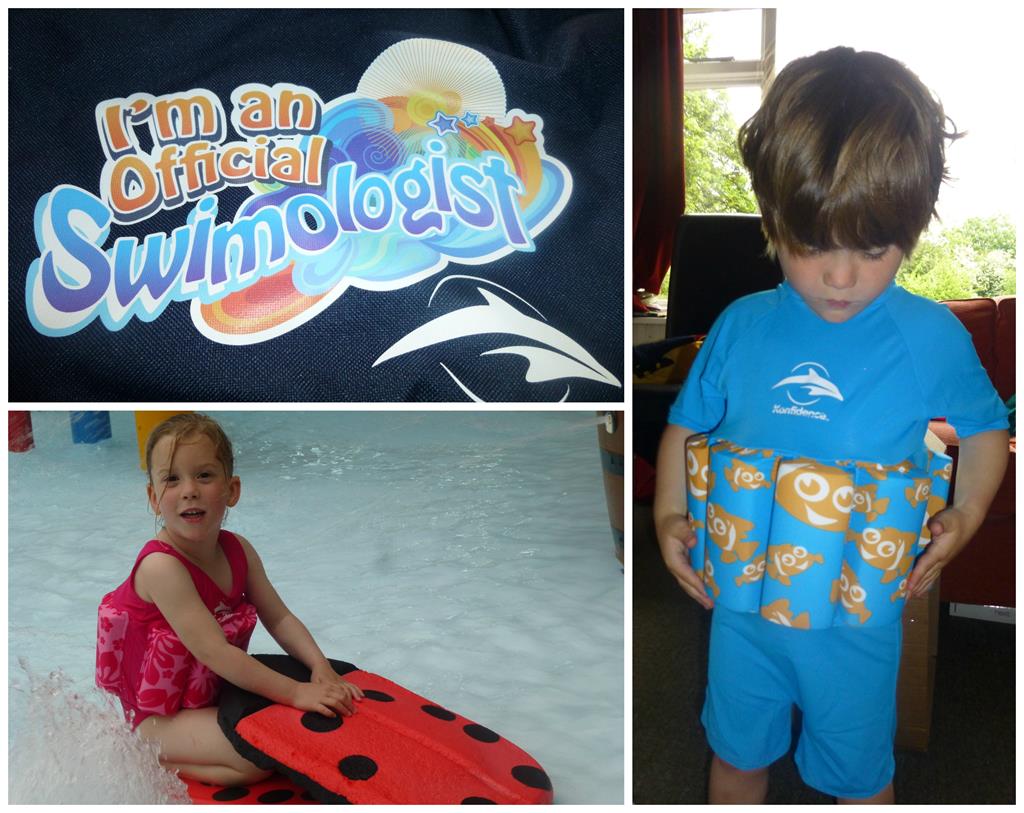 David did comment on the fact that they look a bit funny, particularly on William.
But William did not mind
In fact he really likes his suit though it is a little big for him
Esther loves hers and was once again able to swim about independently
I did not see much of William on this day as he discovered the flumes with Daddy!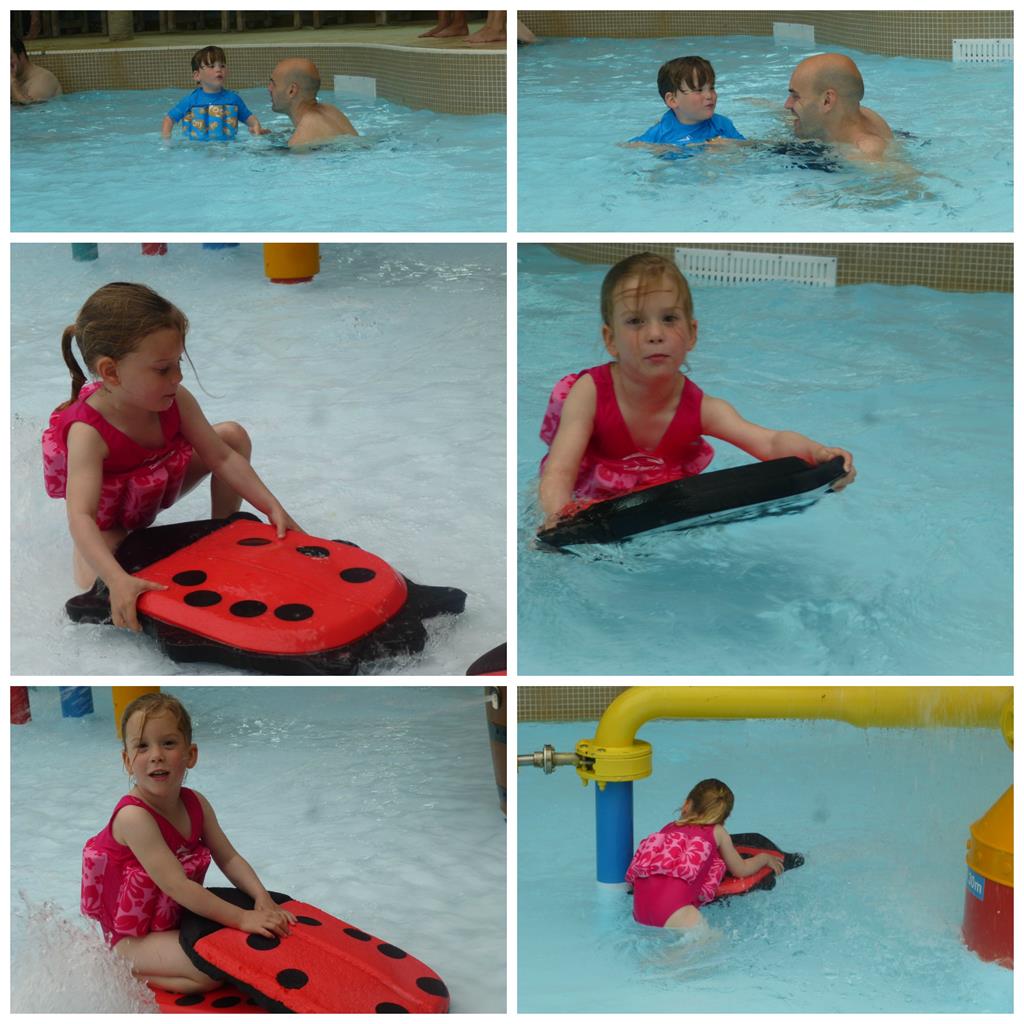 Esther and I had some quiet mother and daughter time
Though Esther actually spent most of her time
Chatting away to her new ladybird friends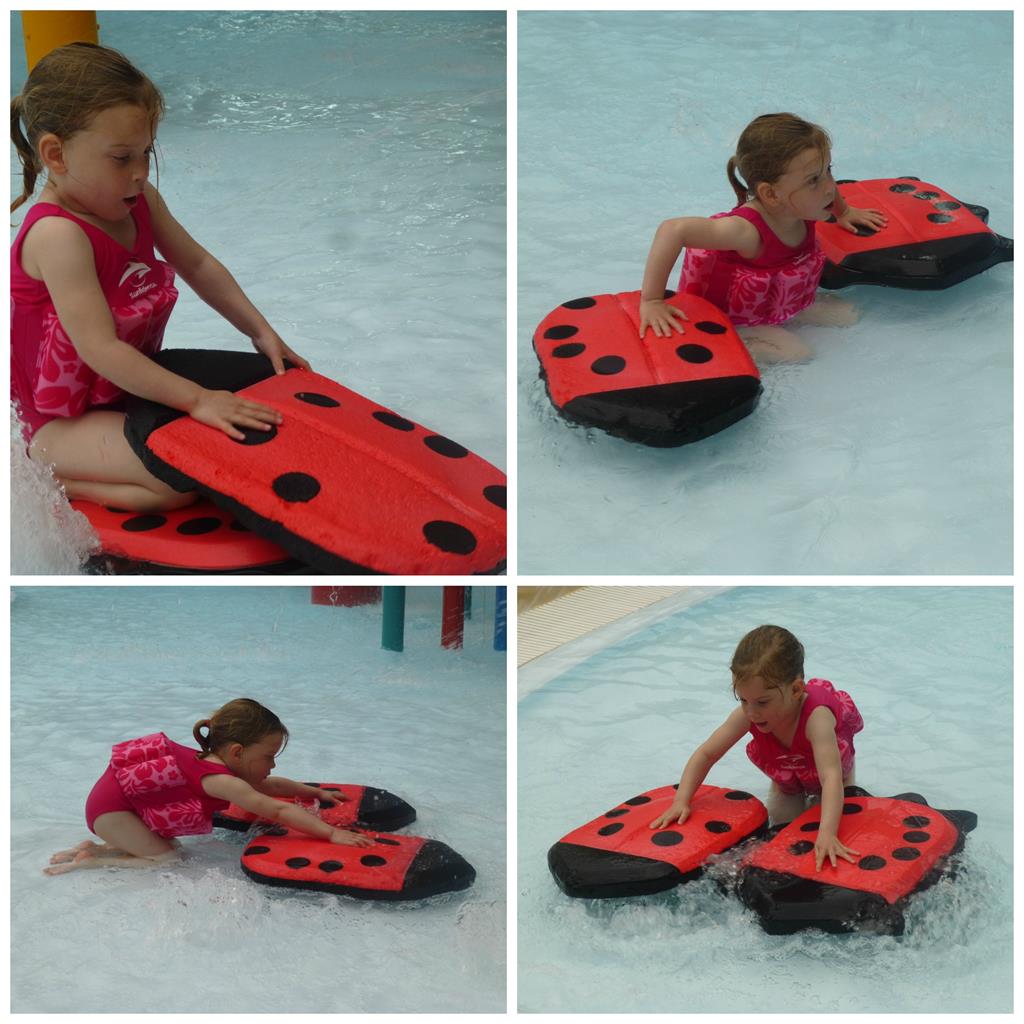 Esther has the swimsuit floatsuit
And William's is more like a sun protection playsuit
They both have floats around the middle
These, like the jackets, can be reduced over time
As the children gain confidence in the water
Esther did not seem to notice her floats at all
As she played happily in the shallows
Or practised her swimming in the deeper areas of the pool
It was wonderful that she had her arms free
For swimming and for playing
With built in sun protection these suits are great for safe play
At the beach or lake side
Again I am sure we will be using these many times over the coming months
And we hope that you will follow our Konfidence swimologist journey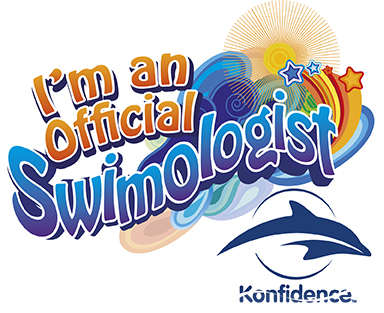 If you would like to try these products for yourself
You can enter our giveaway here
We would love to know what you think of the jackets and the suits
We have had a wonderful time keeping afloat with Konfidence
We were sent two jackets and two floatsuits for the purpose of this review