It is June
Our month of Mae has ended
And finally I feel free
To write about Edie
Her birthday
And being one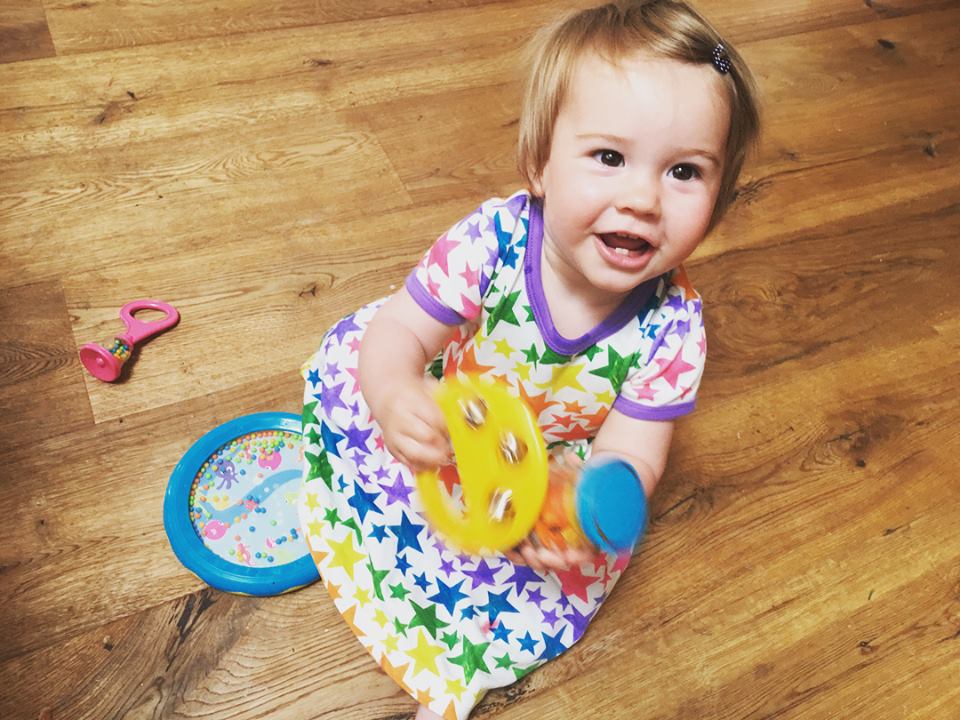 First birthdays are incredibly difficult
When you have lost a baby
Having an angel and a rainbow baby
With birthdays in the same week
Almost broke me this first year
I will always feel sad and guilty
And angry
That Tilda did not reach her first birthday
And those emotions are all at their most raw
In February and May
And especially this first year
It is hard to feel happy and blessed
Celebratory
When your heart is breaking all over again
That is why Tilda's birthday
Is and always will be
So important to me
It is not just about her
It is about me and David
The parents and siblings left behind
That is why it means so very much to me
When people send messages and card
For Tilda
It means so much to me that she is remembered
And enables me to feel more free
To celebrate the birthdays of our living children
I know it is hard to understand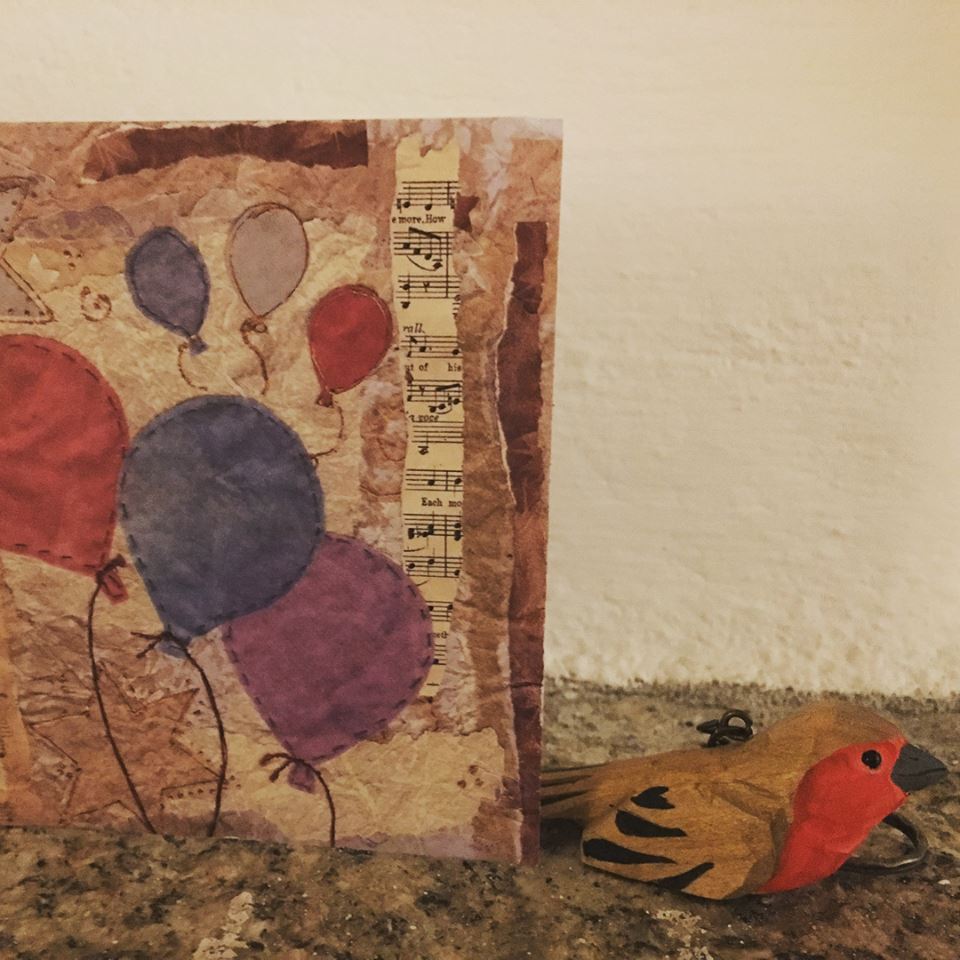 Last year we had a huge party for Tilda
For what would have been her fifth birthday
I was heavily pregnant with Edie
Our sprinkle of stardust
This year we kept Tilda's birthday quiet and simple
Just us and David's parents
Knowing that six days later
Our rainbow would turn one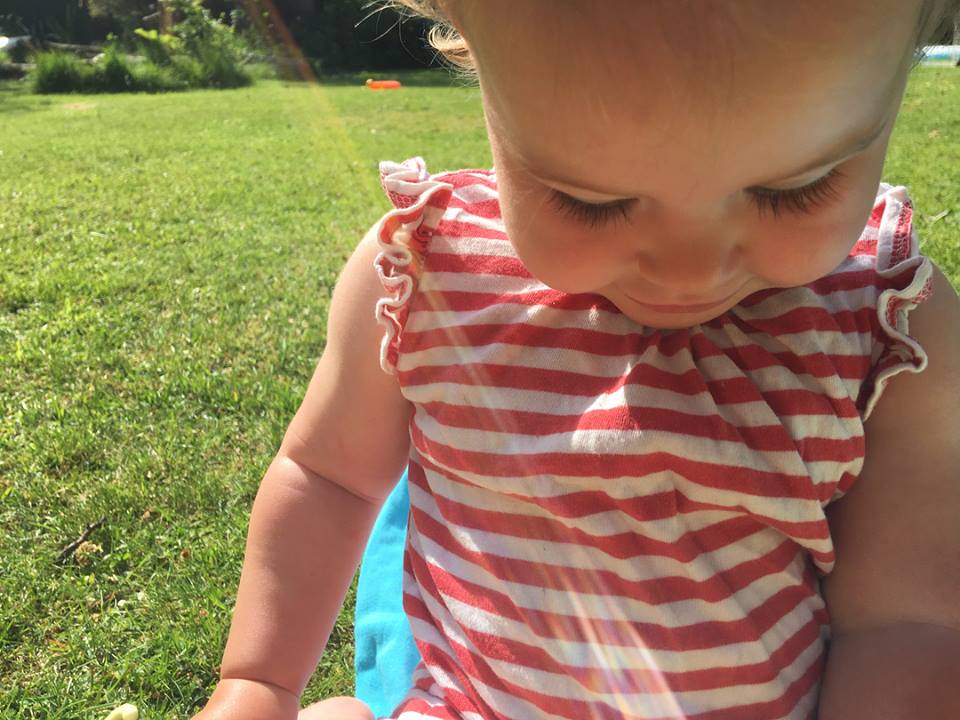 Edie's birthday day was also kept simple
Slow and simple
With space for us to breathe
Space for the children to play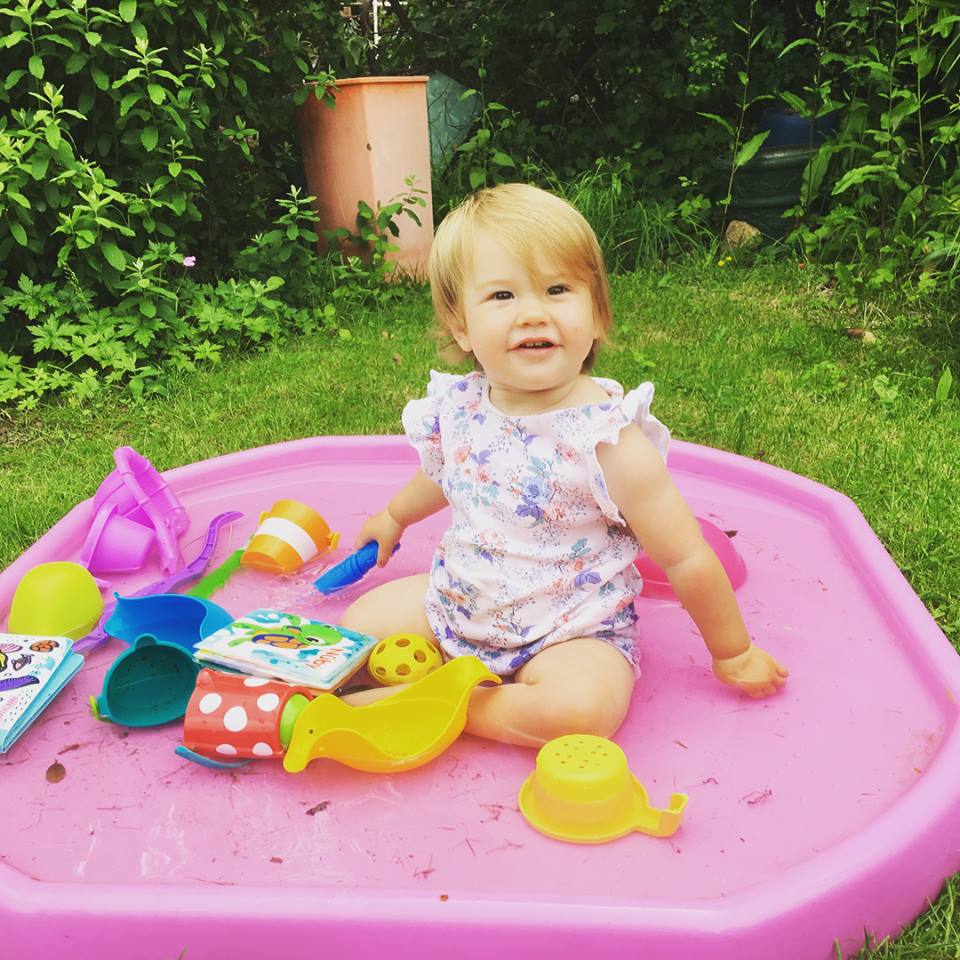 Two weeks later we had a party for Edie
A gorgeous sunny day in the garden
A quiet gathering with family and friends
And now the birthdays are over
The parties and celebrations have passed
It is time to enjoy our sprinkle of stardust
Our beautiful rainbow baby
Our Edith Mabel
Our Edie at one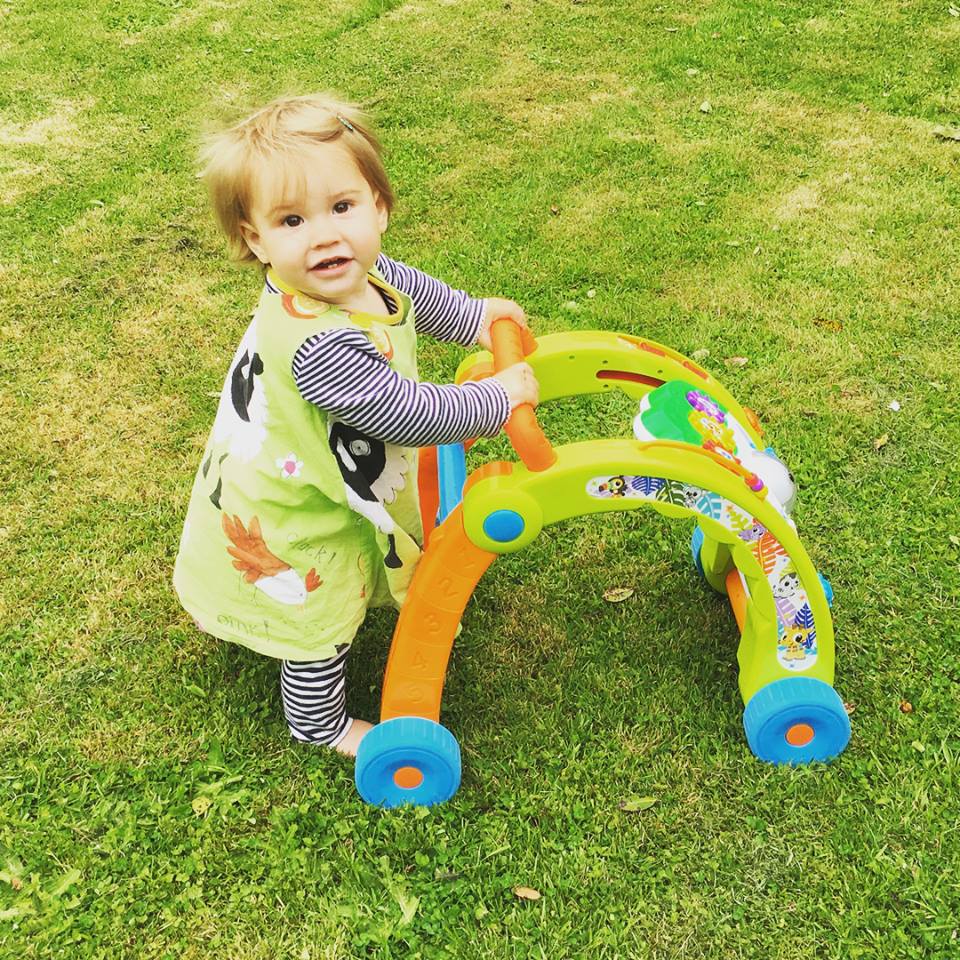 At one Edie is still breastfed on demand
She sleeps in my arms every evening
Until we go to bed together at night
Edie has two naps most days
One around ten
One around three
She has those on Daddy, in the car or on me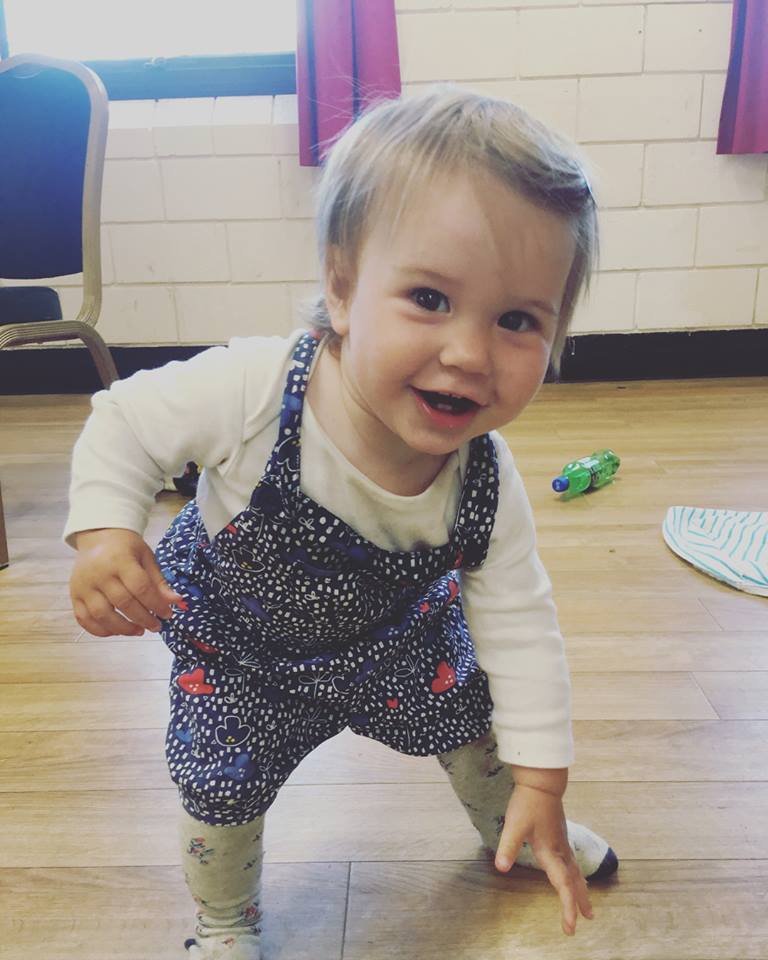 At one Edie does not do meals
She is a grazer of food at best
Her favourite foods are grated cheese
Strawberries, sausages, meatballs
Kiddylicious veggie sticks
And anything fruity in a pouch
She has not yet tasted chocolate
Or eaten any cake
But she loves yoghurt
And shakes with joy and anticipation
The minute a pot comes out the fridge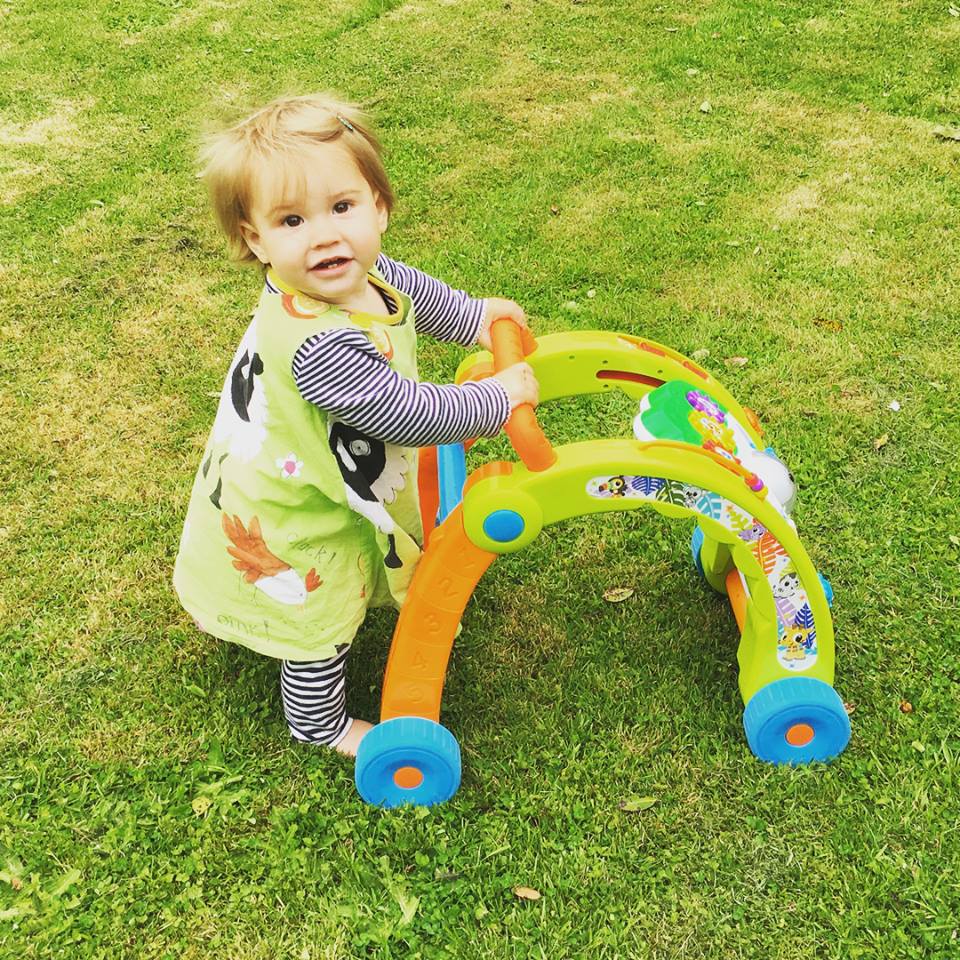 Edie is a crawler
She gets from A to B with speed
She is not walking yet
Which I am secretly rather pleased about
I don't want my fifth and final baby
To be toddling just yet
Edie stands independently
Cruises confidently
And gets carried about ably by Esther!!
It is very hard not to compare Edie with Bea
Who was running around at 11 months
But the twins didn't walk well til they were nearly two
So I am sure Edie will fall somewhere between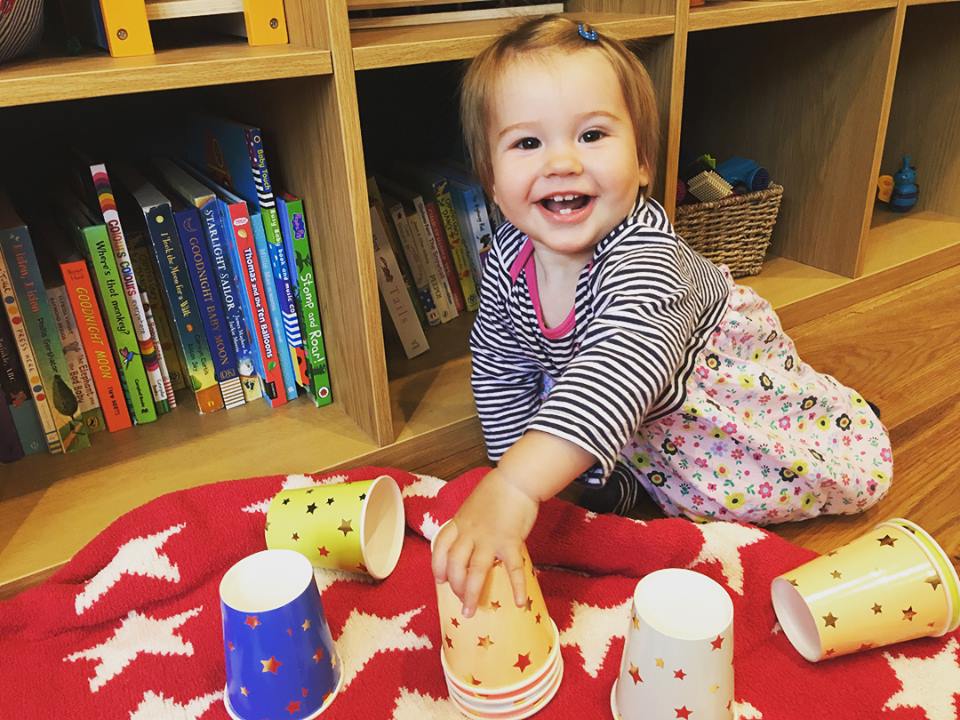 Though not walking she is definitely talking
With a growing bank of words
Not the ones you might expect at 12 months old
She says Mama, Dada, Star and Esther
But also
Up, go, hair, highchair, oh yeah and hiya
Edie uses the word highchair
For all food related conversation
Including bashing on my chest
Demanding milk by calling out
Highchair, highchair, highchair!
She is incredibly cute!
With three older living siblings
She has a permanent audience to entertain
Which, of course, she loves
If they, we, laugh at something once
She will do it over and over again
If she does something that she knows is clever
She will wait afterwards for applause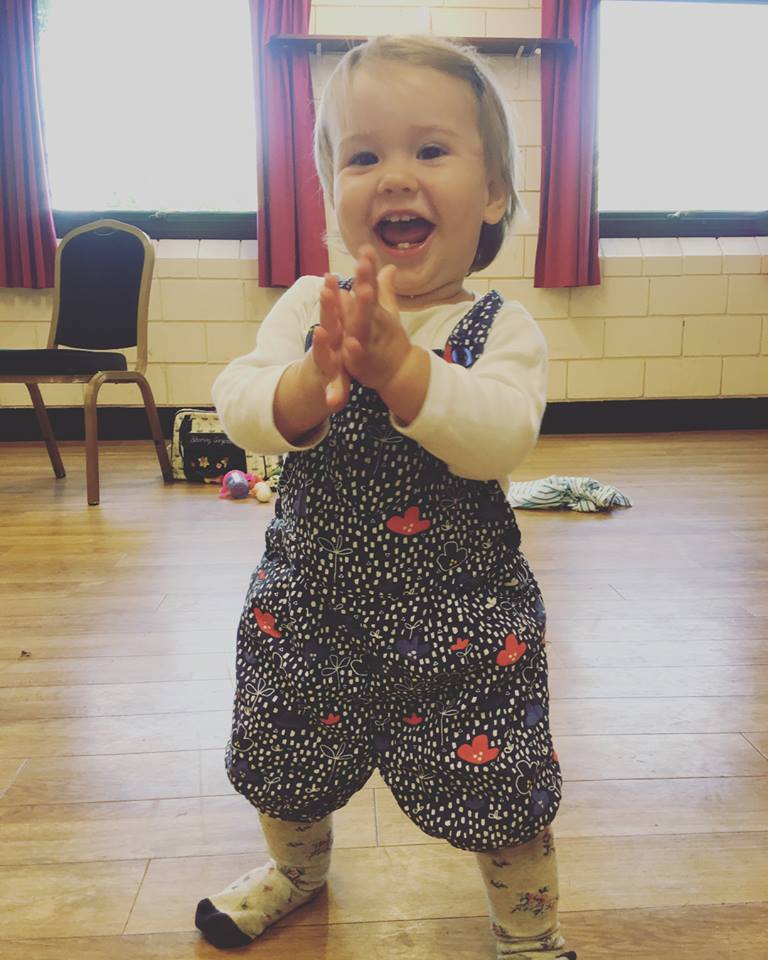 Edie at one is a happy, sociable baby
She can communicate what she wants
And everyone comments on her cheery disposition
And her beautiful smile
She is
As I sing to her so often
My sunshine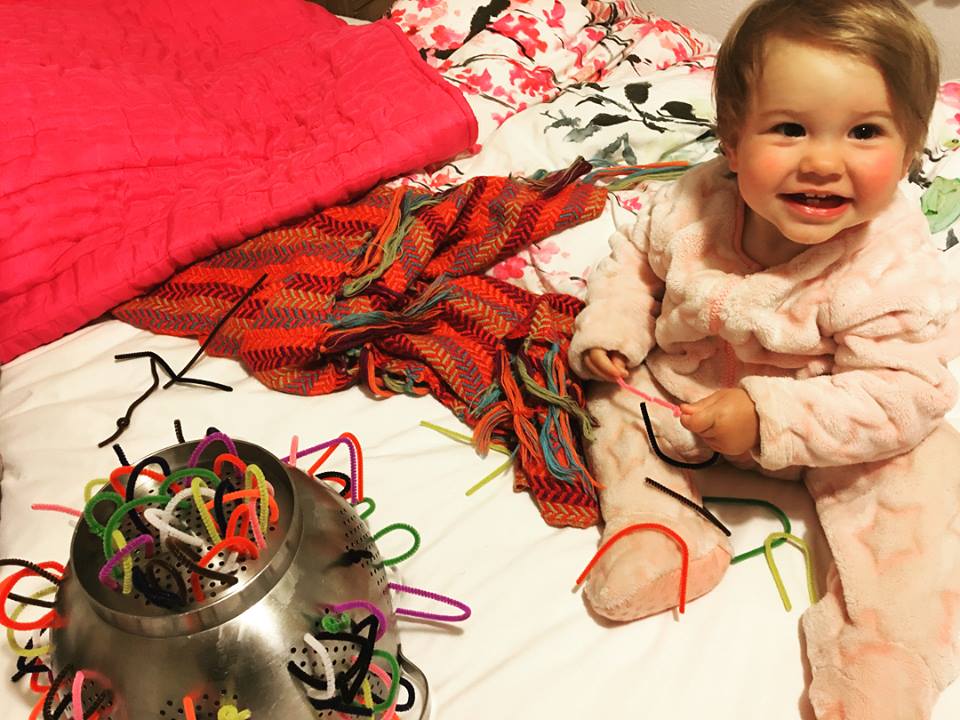 She lights up every room she is in
And never fails to brighten our day
At one Edie has four teeth
Two more are peeking through
So we can almost say she has six
All the others were much more toothy by this age
It is funny when Bea was one
I went back to work three days a week
She was eating meals
Talking in short sentences
And running around
Edie in comparison is still very much a baby
And much smaller than Bea was too
She wears a mix of 9 – 12 and 12 – 18 months clothes
Mostly rompers and sleepsuits still
As they are just so much easier for crawling
One thing Edie has much more of than Bea
Is hair!
She has lovely thick blonde hair
And a long long fringe that we have to clip back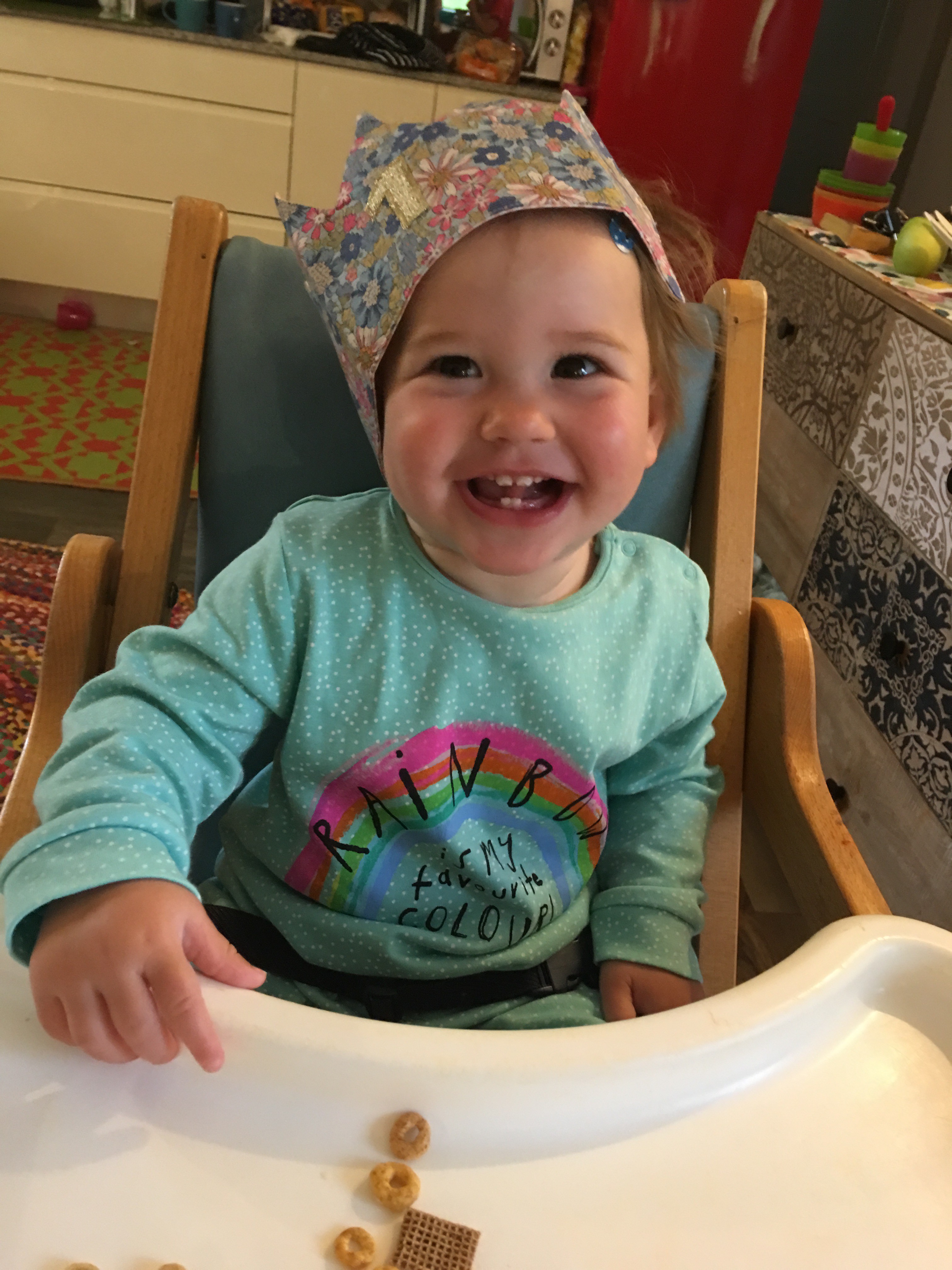 At one Edie knows she is pretty
And has her own little sign she will do
If ever she hears the word
We try to do signing with Edie
A mix of baby signs and BSL
Her favourite sign is Finished
Which she performs with gusto
Edie loves singing, dancing and musical instruments
We go to a Fun Train music class every week
As all the children have
Where we sing and dance to traditional songs and rhymes
Edie soaks it all up and has now started joining in
Her favourite songs are
Open Shut Them
The Clock Song
and
If You're Happy and You Know It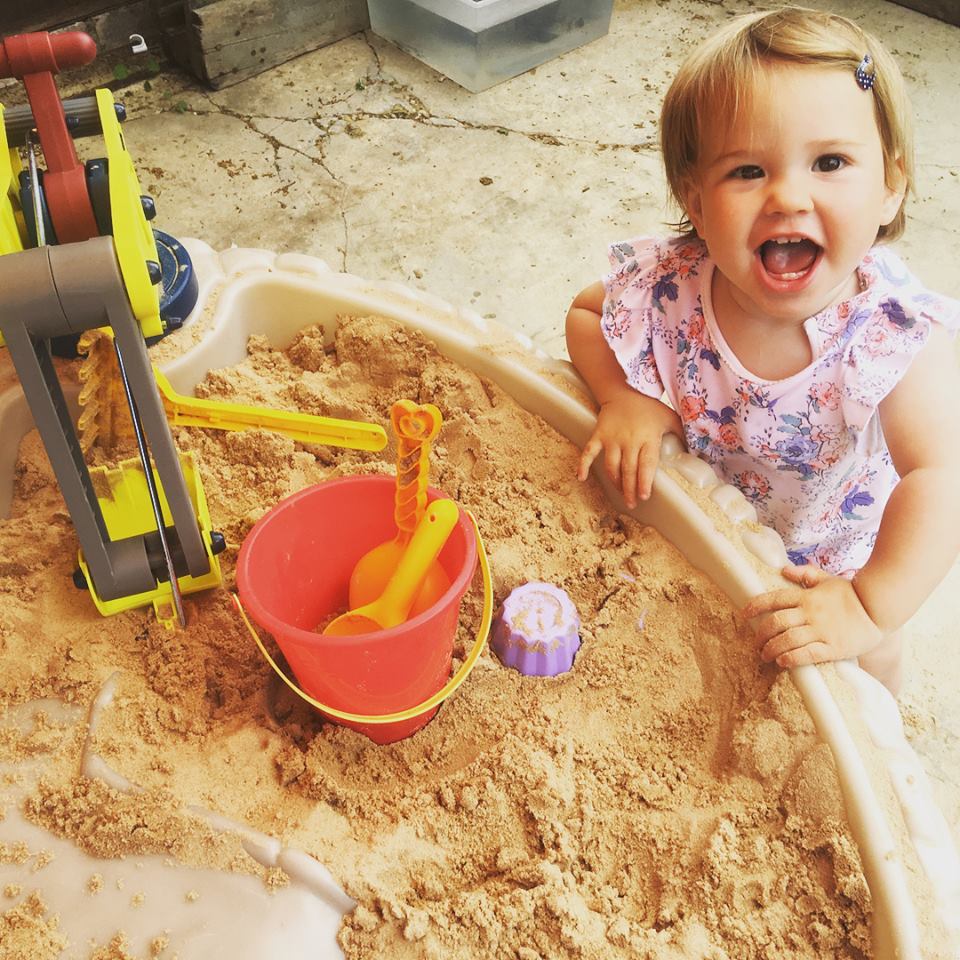 Edie love books
Her favourites are the That's Not My … series
Before Edie knew the word book
She thought 'That's Not My' meant book
Edie loves to play
She loves all water play
And will spend hours at the water table
Or in the sandpit
She equally loves just sitting in a puddle
She loves being free to roam the garden
And adored exploring the beach in Cornwall
We need to go to the sea more often at home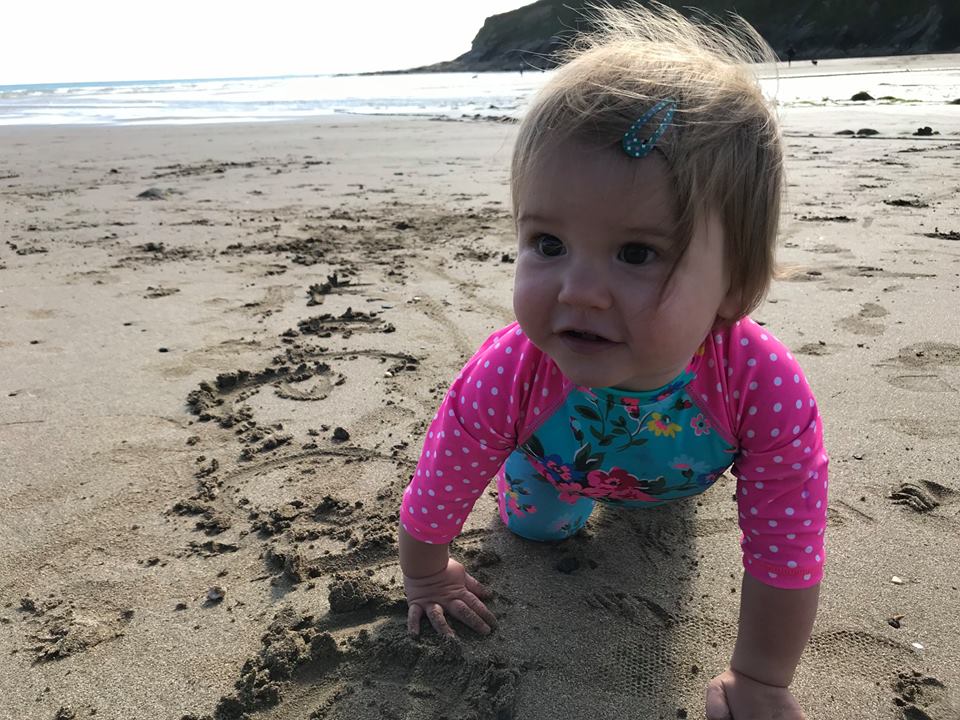 Inside Edie likes to try on people's shoes and socks
She likes pushing toy cars around while saying 'Go go go'
Edie has more toys than any baby would ever need
But prefers playing with things around the house
Brushes, tupperware, cardboard tubes and boxes
She loves a treasure basket
And becomes engrossed in sensory play
Which is good as we do A LOT of messy sensory play in our home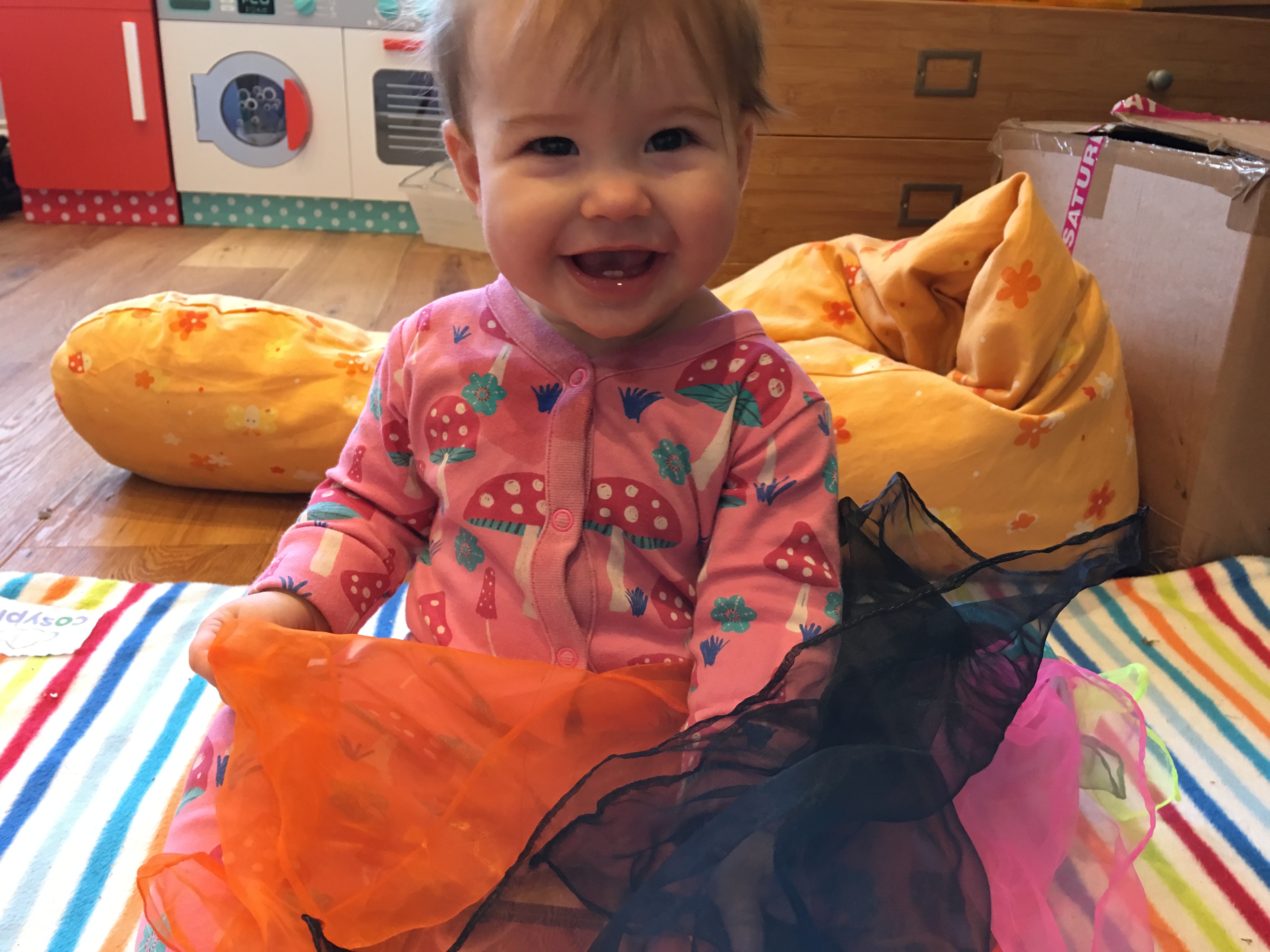 Over the coming weeks
We have big plans for little Edie
To wean her from breastmilk
And encourage her to sleep in her own bed
It is going to be an emotional time
No more babies for me
One thing I will always be grateful for
Is Edie's first year
And Bea's actually
Two blissful years of babies
Two healing years
With clever,happy babies
Beautiful births
And lovely milk drunk snuggles
I think I will always feel blessed
And will try to remember the love of these years
When times get tough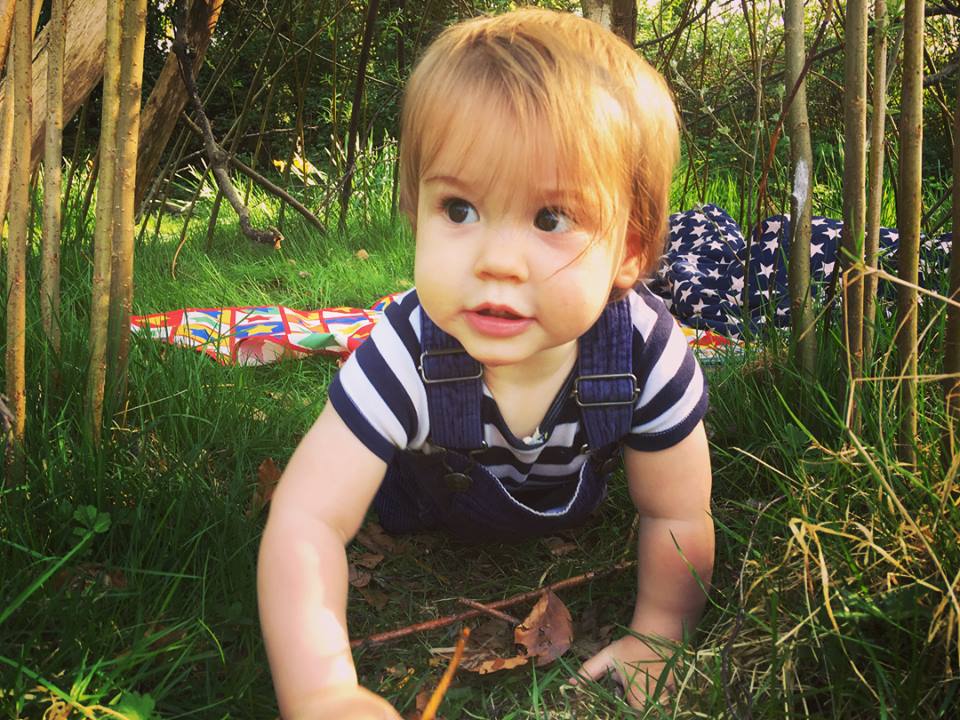 I am ready now
To leave the baby daze behind
And embark on the adventure
Of being mummy
To my four incredible living children
And my forever baby in the sky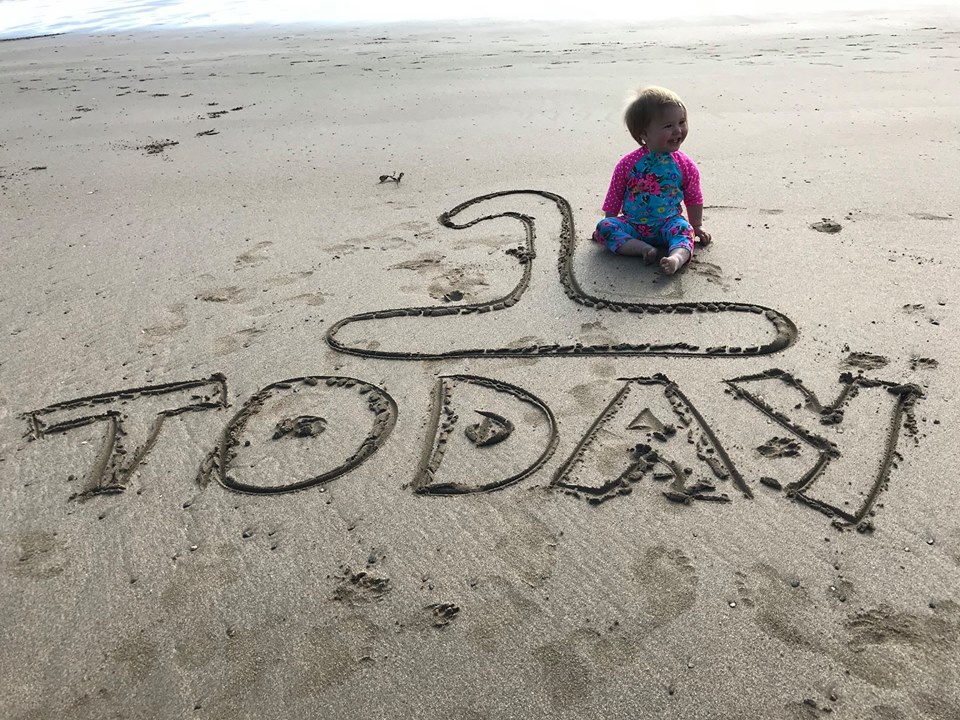 Edie at one
You are my inspiration
To wake every morning with a smile
To live my best life every day
To do what makes me happy
And not care if others think
I am more than a little mad
To love without limits
And wear my heart on my pretty floral sleeves
To be in the moment
To find the magic in every day
To be curious
And to try new things without fear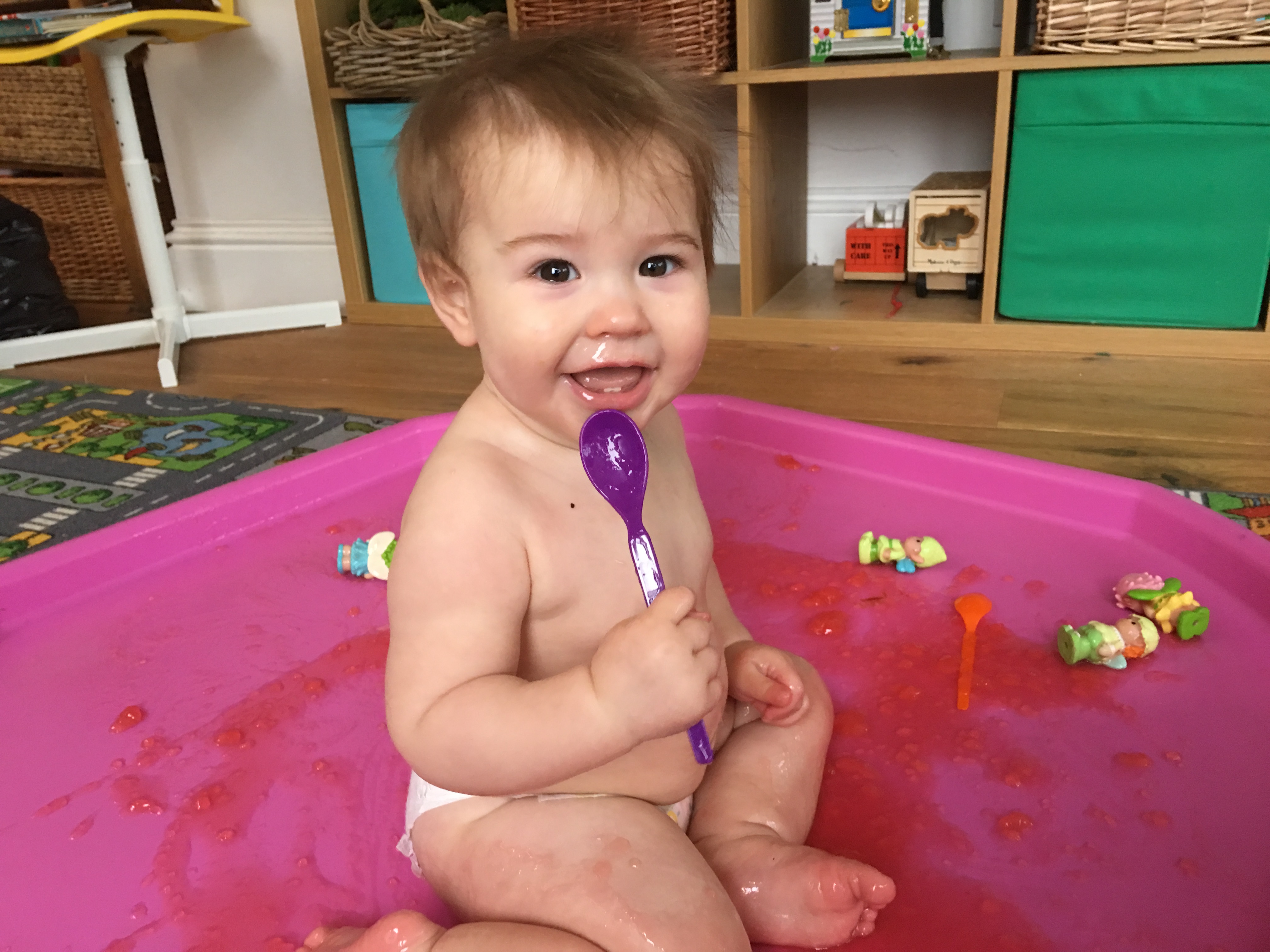 I think we could all benefit
From being more like Edith Mabel
Edie Mae
You are my sunshine
Our sprinkle of stardust
Our rainbow
The final piece of our puzzle
At one and always
You are loved