When I was six we moved to Cyprus where I went to Berengaria School followed by Episkopi Primary. It was a great place to be during those important childhood years. School started at 7.30am and finished at lunch ready for afternoons in the sun and on the beach. Happy days!
One of my best school memories from this time is playing table tennis. My Mum and Dad were both excellent table tennis players and my Mum in particular won lots of trophies and awards.
In 1985 I also played table tennis in a competition and what's more, I won. I won the Junior Doubles competition with my good friend Mary Casson and I came second to her in the Singles contest. These games formed part of the All Island Table Tennis Tournament where I represented my school.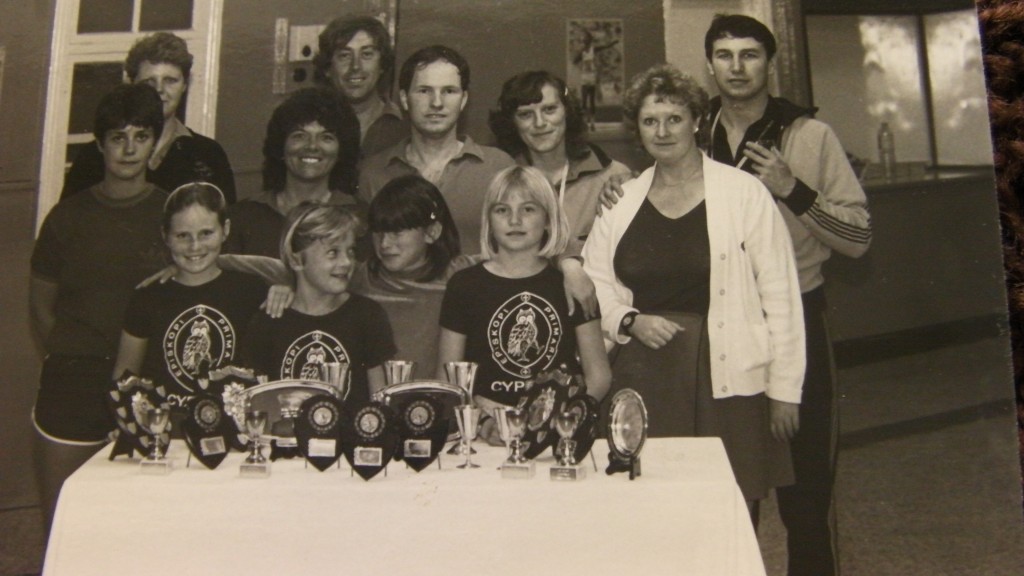 I continued to play table tennis when we moved from Cyprus to Germany but I never played competitively again, which is a shame really as I think if I had continued I could have been really rather good.
An affection for the game
Led me to agreeing to host this post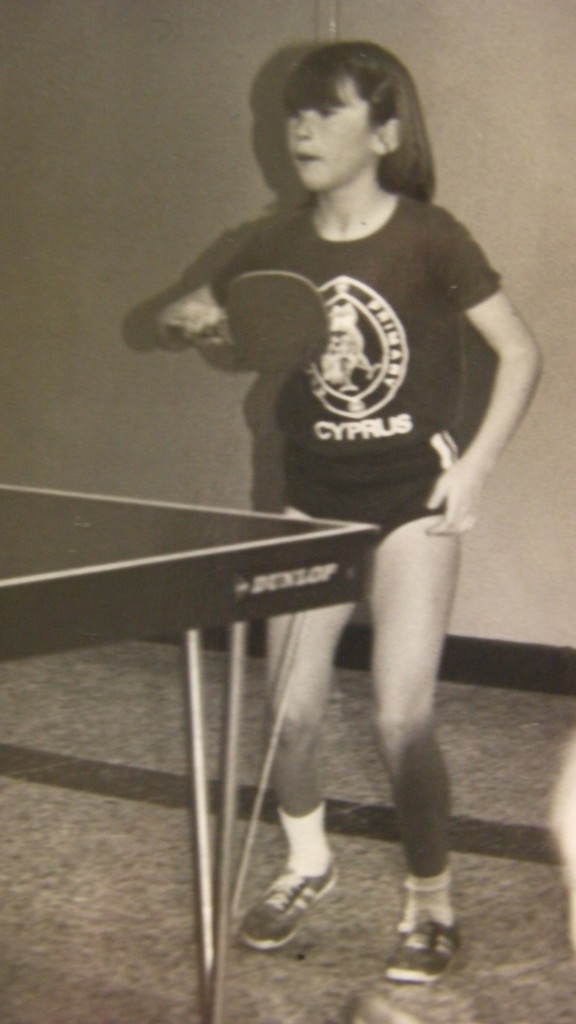 One of my favourite writers, George Bernard Shaw, said: "We don't stop playing because we grow old; we grow old because we stop playing." As I plan never to stop playing with my children, I guess old age can lie in wait for me!

There are many games we love playing, and one of them is ping pong. The entire family adores it, which is why we bought our ping pong table, after carefully reading reviews on https://www.bestpingpongtables.io/. But we discovered that we could use that table for other games as well!

Let me introduce to you a few captivating (and educational) activities you can do with the ping pong equipment – and the best thing of all is that the entire family will enjoy them:

Letter / Shape recognition

Super fun activity for preschoolers or kindergartners! It's one of the best ways to teach them the alphabet or to recognize shapes. You need all the ping pong balls in the house and something to write letters on them. Put the balls in jars and challenge the kids to take out one at a time, and announce the name of the letter on it. Do the same with shapes: draw various forms on balls and let the kids identify them. To make things even more educational, ask them to sketch the pattern they took out on a piece of paper, right on the ping pong table.

Ping Pong "Scrabble"

This activity is dedicated to children who already know the letters and how to create words with them. Write all the alphabet letters on the ping pong balls; then, mix them in separate jars (vowels and consonants). Challenge your kids to pick two consonants and one vowel and make a word with them. If the letters don't blend, invite them to draw out others. As they become good at this game (and believe me, they will!) you can increase the number of letters, to form more complex words.

Ping Pong basketball

Take two cups and place them on opposite ends of the ping pong table. Bounce the ball across the table, aiming for the cup on the other end; also, try to block the shot of your opponent to enter the container at your end by using your hand or the paddle. Use the basketball scoring system or come up with your own. Either way, this game is smashing fun for both children and adults!

Table hockey

For this game, you need to create a rectangular hockey arena on your ping pong table (use whatever comes in handy – books, for instance). Leave open spaces at both ends. Make a ball of paper to use as a puck and try to score with it by controlling it with an ice cream stick. You can use the entire length of the ping pong table to gain control of the puck and score. You'll experience lots of fun!

Such activities are perfect for a staying-indoors weekend when it's raining outside, or you don't feel like traveling anywhere; they are also great for when you have company (especially if it's other families with children). Once you involve your kids in new fun games other than traditional ping pong you'll see that they will come up with their ideas. That's what I love the most about family entertainment weekends!
This is a collaborative post