Today we have had the most wonderful day
Doing all things Grinch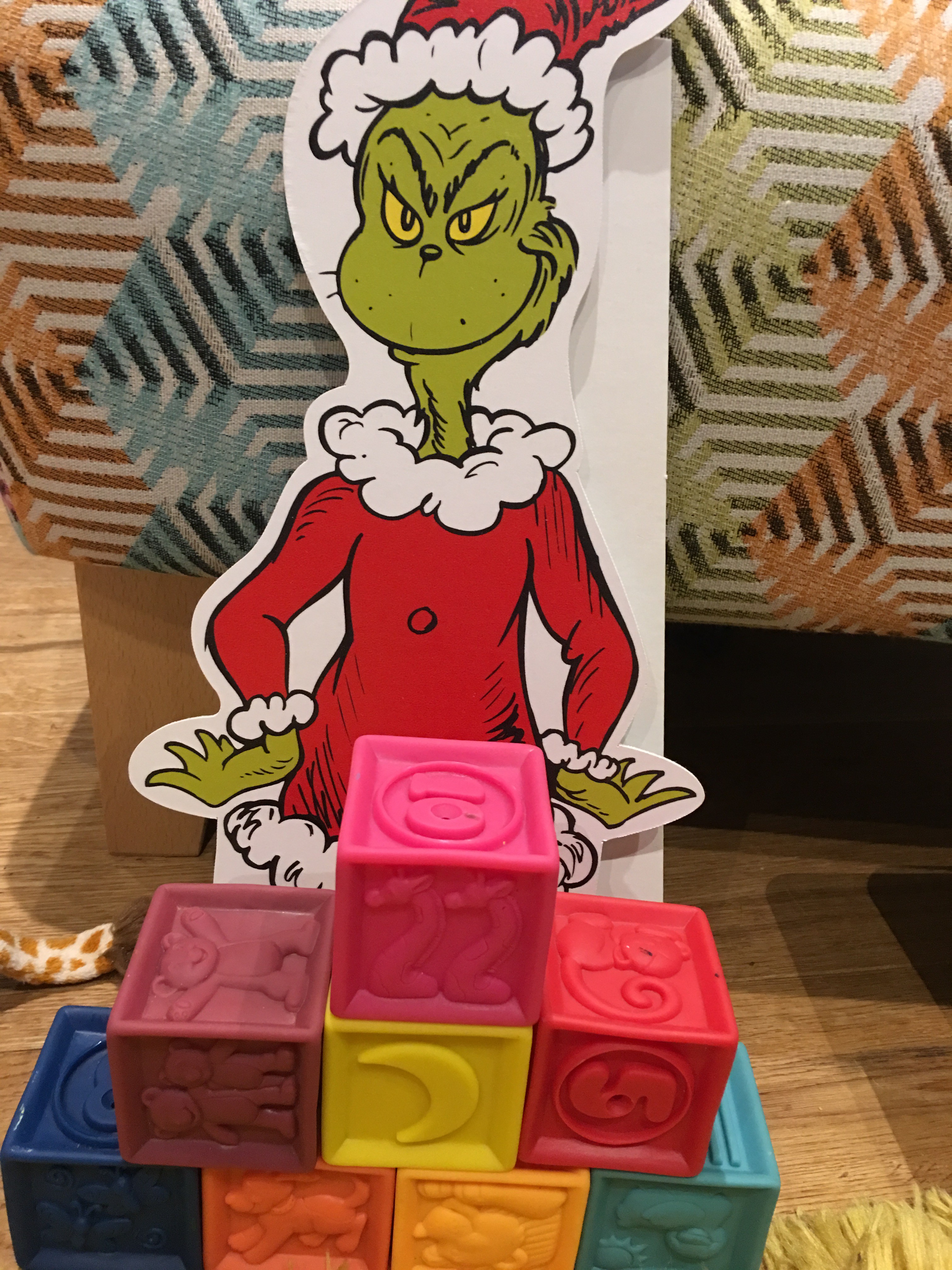 The wonderful thing about home education
Is being able to take our learning journey
Whichever direction we please
Whenever we choose
In October the children were mad on Harry Potter
So we themed all our work around potions and magic
In November we learned about the World Wars
Through the books of Michael Morpurgo
And this month
December
We are, of course, focused on Christmas
We are learning about the true meaning of Christmas
Through story books
One of which is the glorious
The Grinch Who Stole Christmas
This Dr Seuss book with a message and a heart
Is a perfect festive story
For telling and retelling
And for us as home educators
It gives us the stimulus we need
For a day of work
Covering basic maths, reading, comprehension, writing
Art, PSHE and so much more
Using resources that I found through Pinterest
And on Teachers Pay Teachers

We have had a fun day of learning
Such a fun funny day
Reading and exploring The Grinch
He's a mean one Mr Grinch
But is he really?
We started our day by reading the story
We have all read the story a few times over the last couple of weeks
We all love the book
Even Edie seems to enjoy the rhythm of the story
Bea age 3 asks for it to be her bedtime story
And Esther, William and I have watched the film
We did a little bit of work comparing the book and the film
And William also had a go at writing his own version of the story
Using the original text as a template and swapping some words
He has made a start writing
The Daddy Who Stole Christmas
Today after reading the story
We played some maths games
That were loosely based on the stories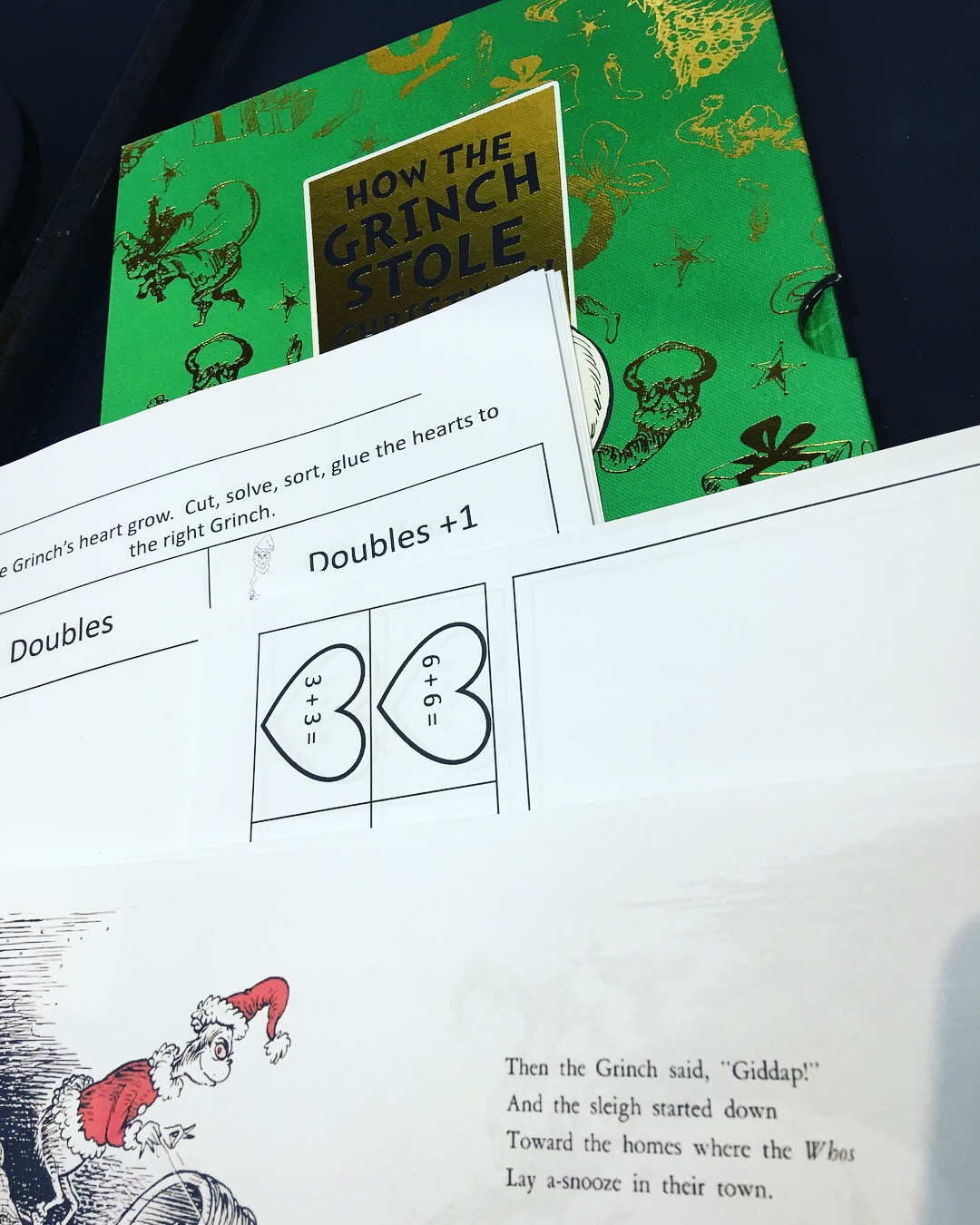 The children had to roll a dice and then colour in the number they rolled on a sheet
The next round they had to double their number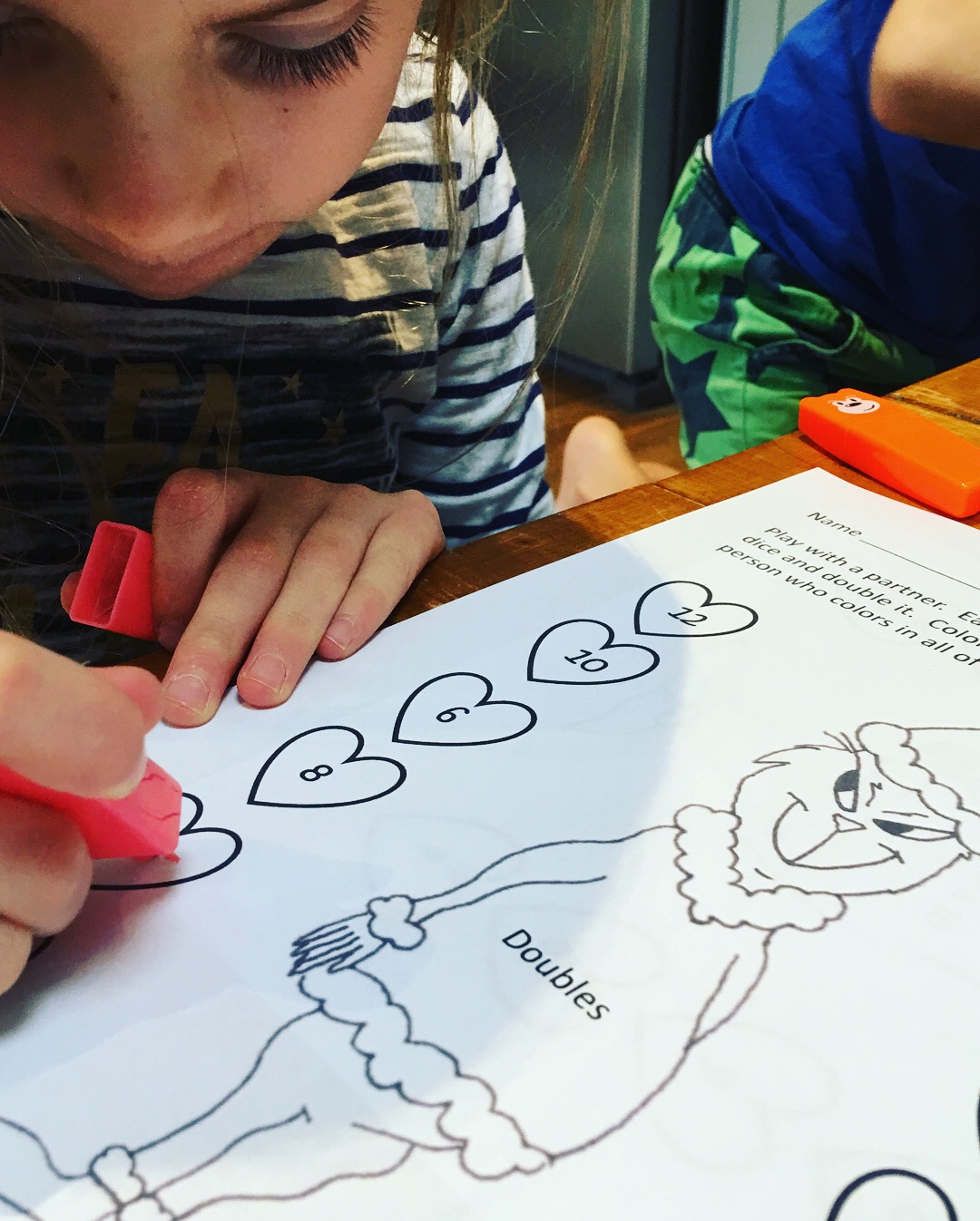 The final round they had to find the number that added to their number made 10
Esther and William love games so this was a fun way to start the day
After the maths games
We talked about compound words
And together the twins had to link two short words together to make a longer word
A compound word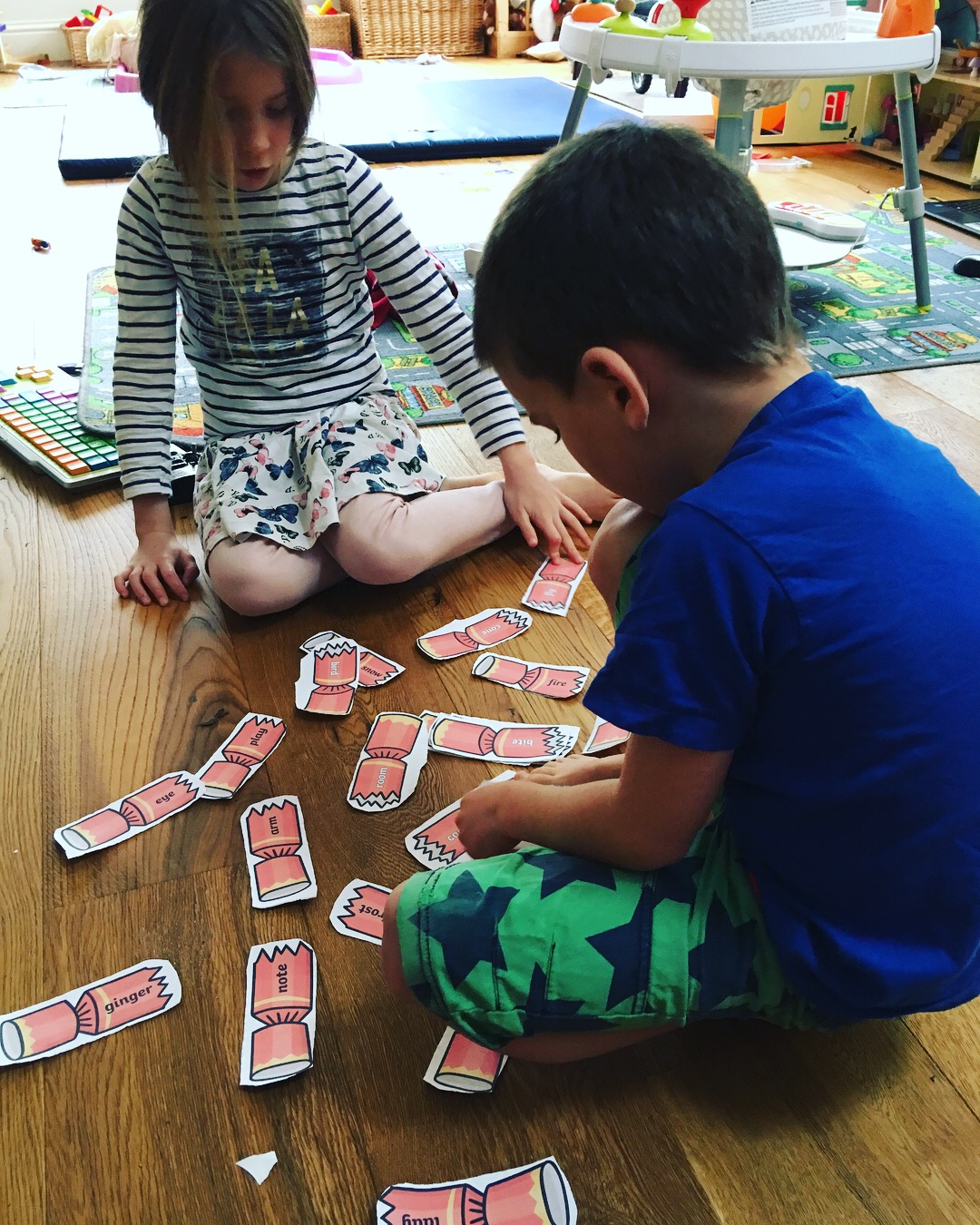 We had great fun making nonsense words as well as the real words
It did make us laugh
I feel I laugh so rarely these days
This was really special
After the Compound Crackers
Which I got from Twinkl
I gave Esther and William an extract from the story
I asked them to work together
To find and highlight the verbs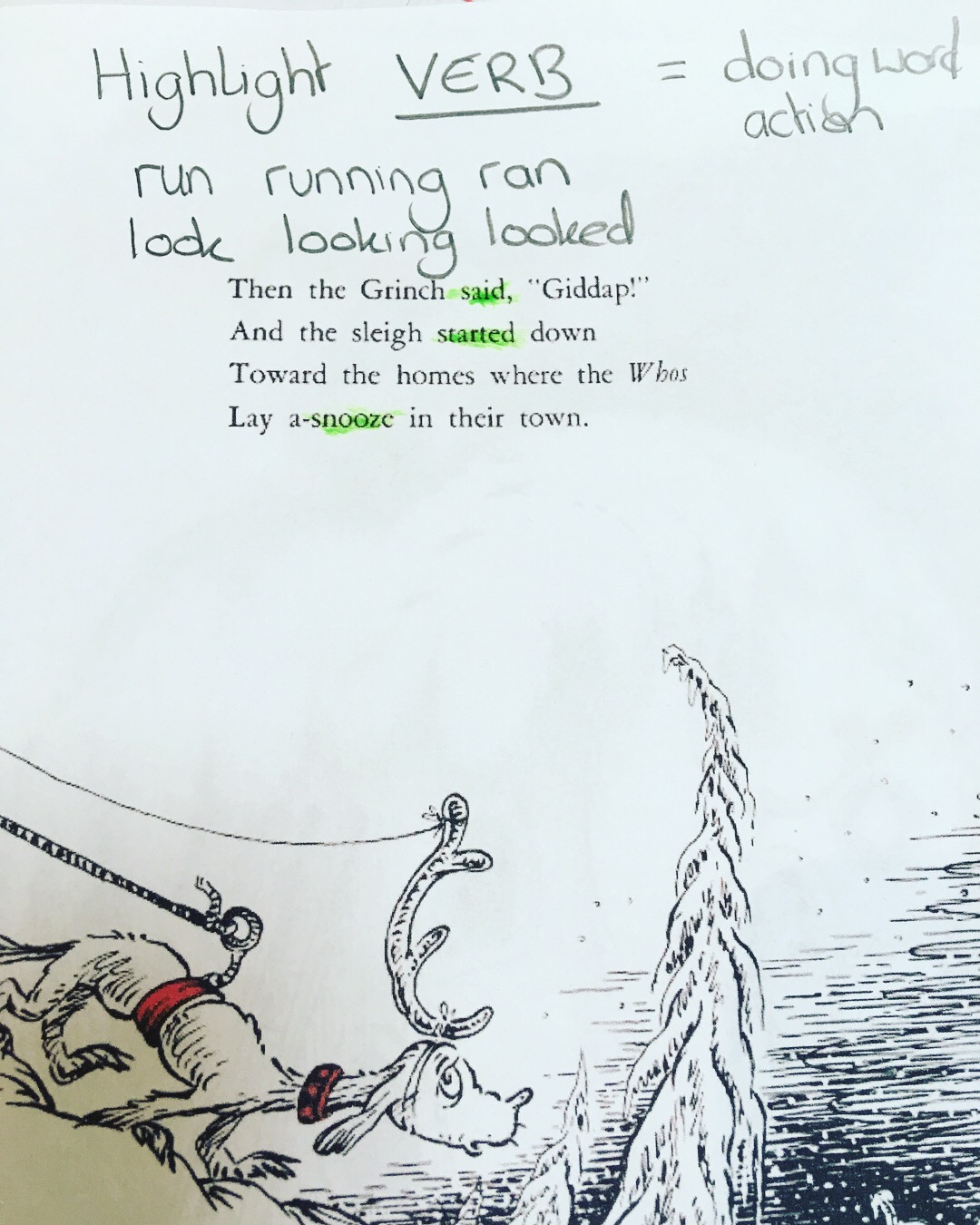 They worked hard and enjoyed the search and find task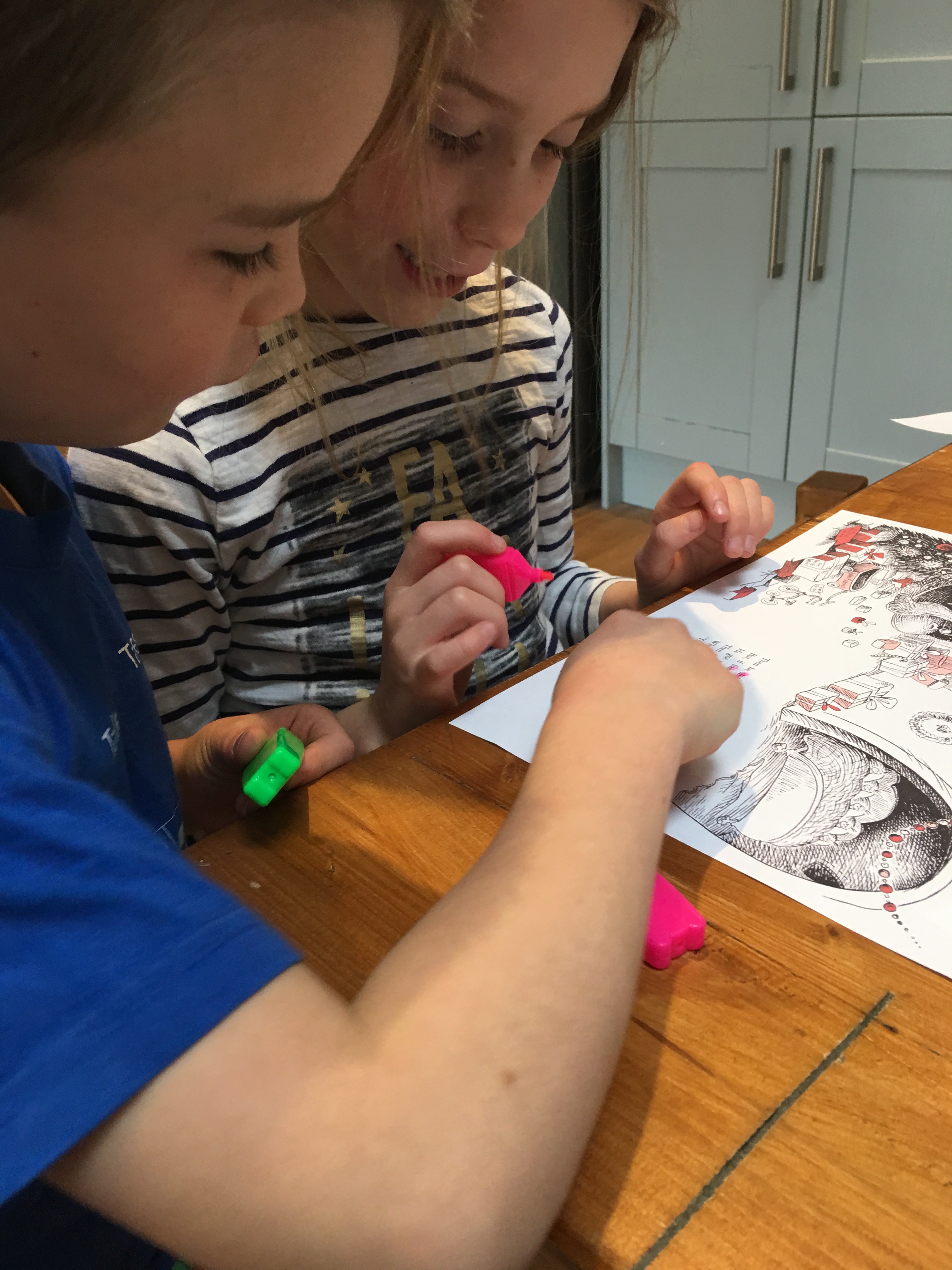 Their next task after this was some more maths
Sorting calculations into doubles and near doubles
Bonds to 10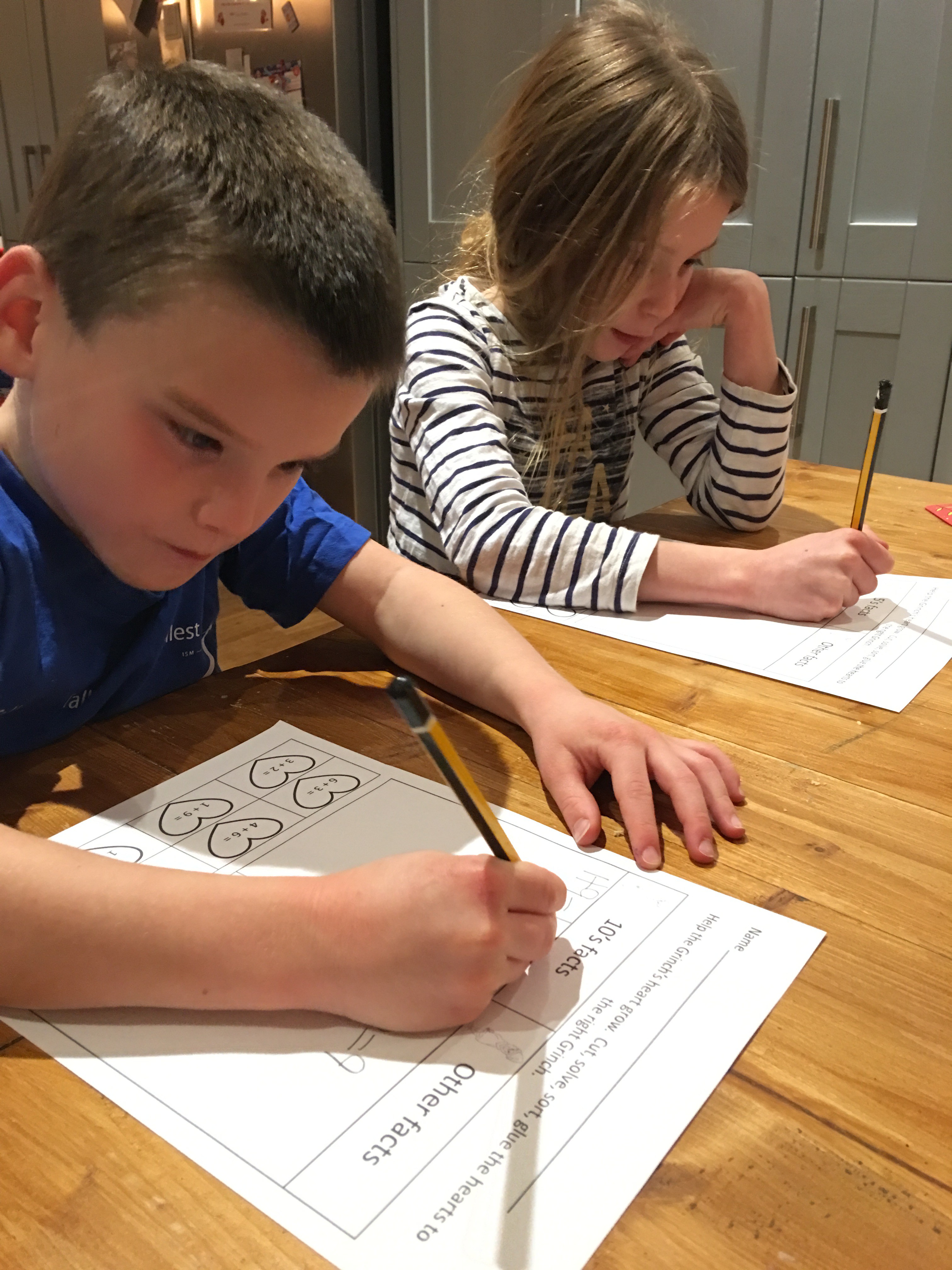 Again they worked well
And because the work was set in the context of the story
It made it more appealing than a set of generic problems to solve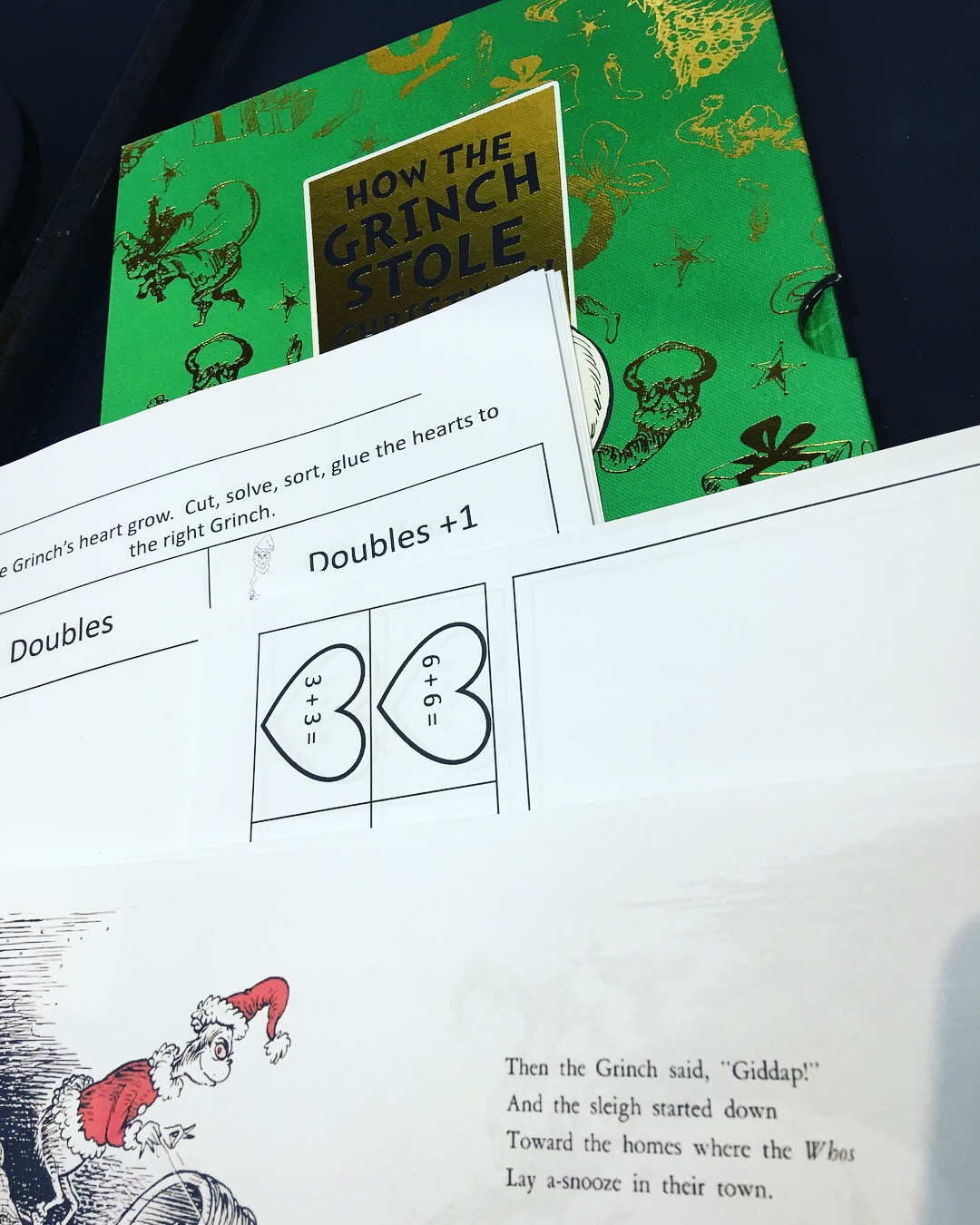 After reading the story once more
We came up with lots of adjectives to describe The Grinch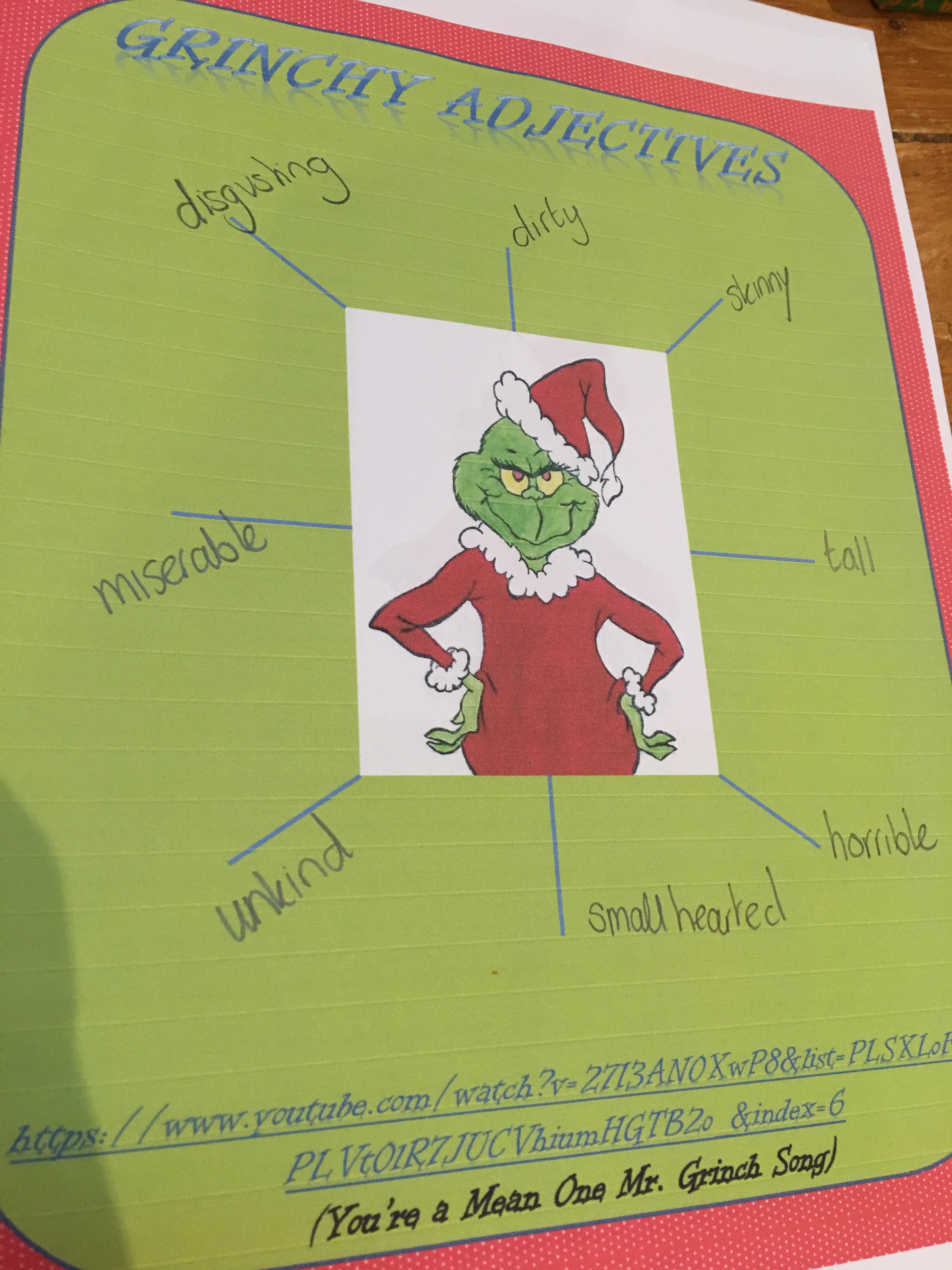 We then stretched some of our adjectives
Into similes
After our word work
We worked through some comprehension questions
It is clear from Esther and William's answers
How much they have enjoyed the 60 year old story
The Grinch Who Stole Christmas by Dr Seuss
After some Grinch themed imaginative play in our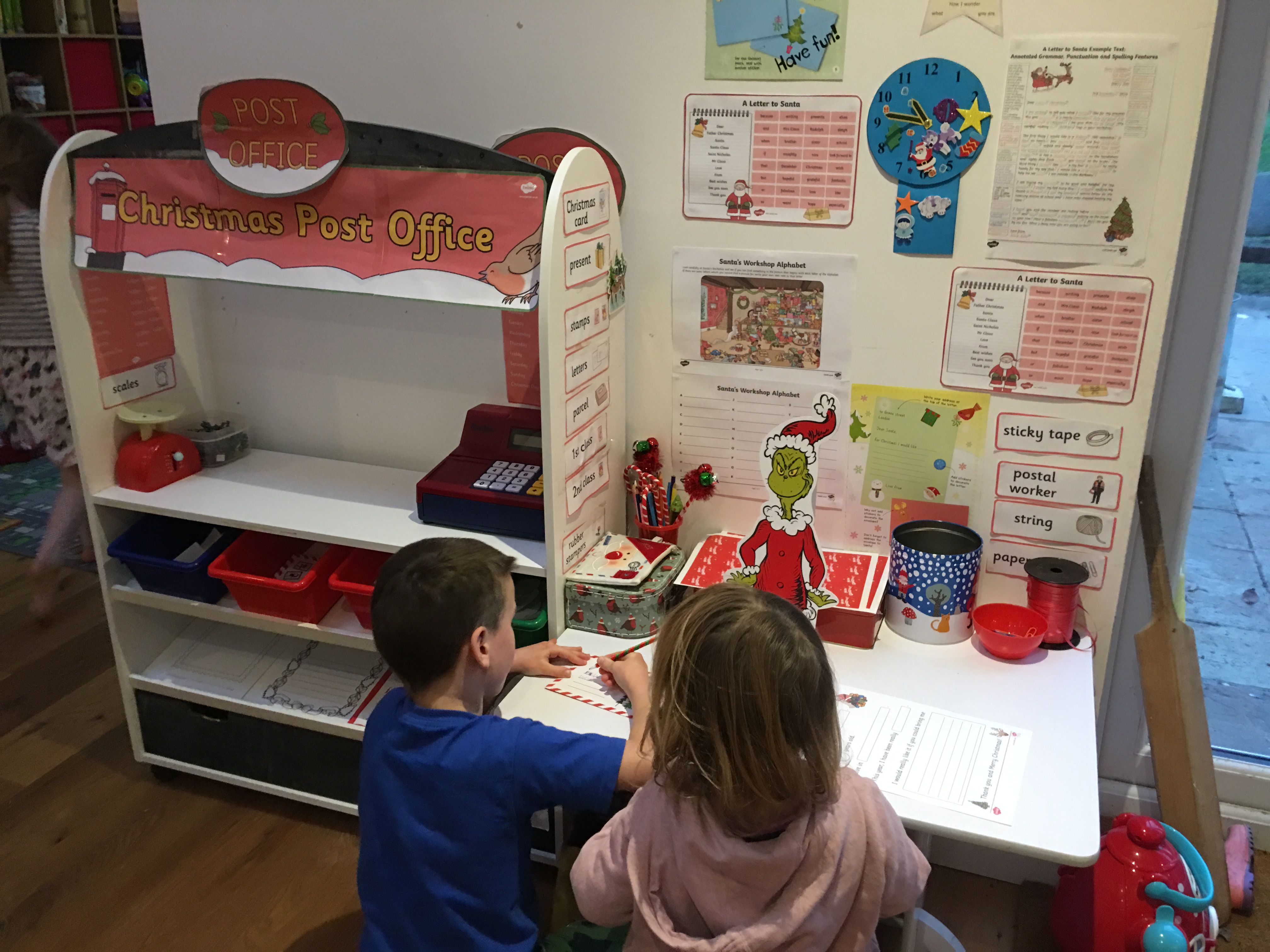 With super special Grinchmas stamps
And a visit from The Grinch himself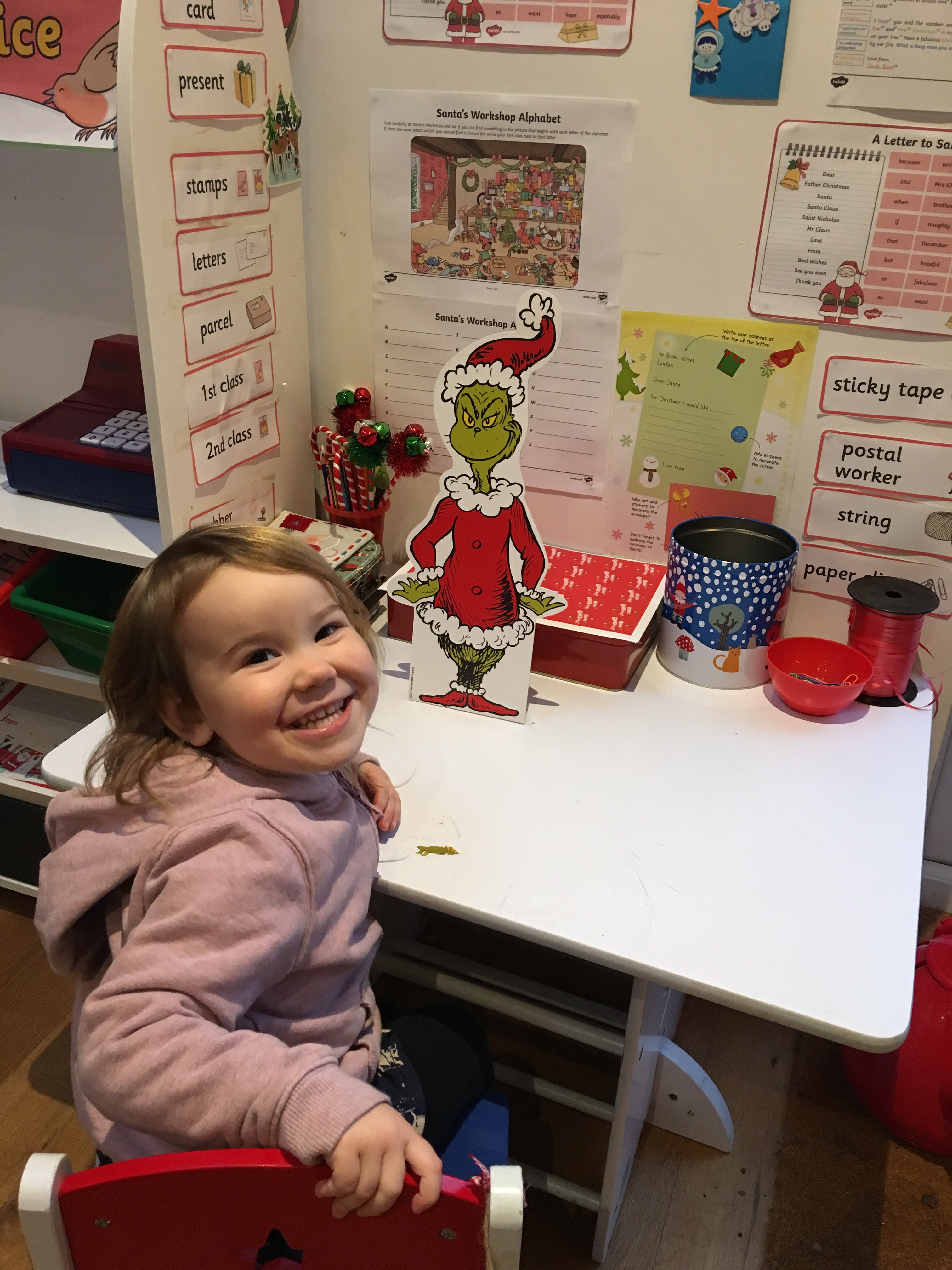 It was time for one last activity
What would you do to make The Grinch grin?
William said that he would give him sweets
Bea said that she would give him some love
Which led Esther to say that she would give The Grinch a hug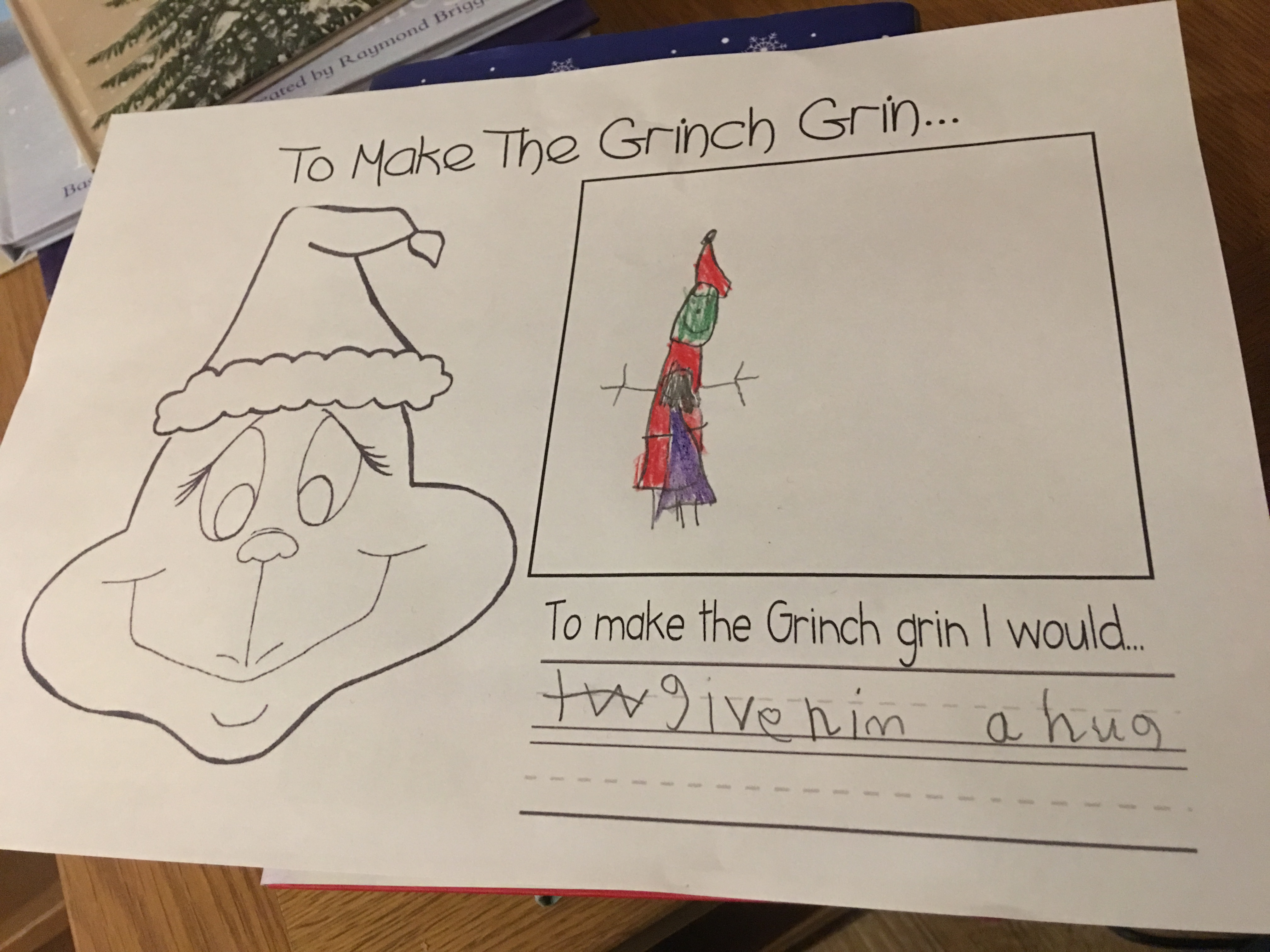 The final task
To fix The Grinch's heart
Was for Bea to order a jumbled set of numbered pegs
From 0 – 20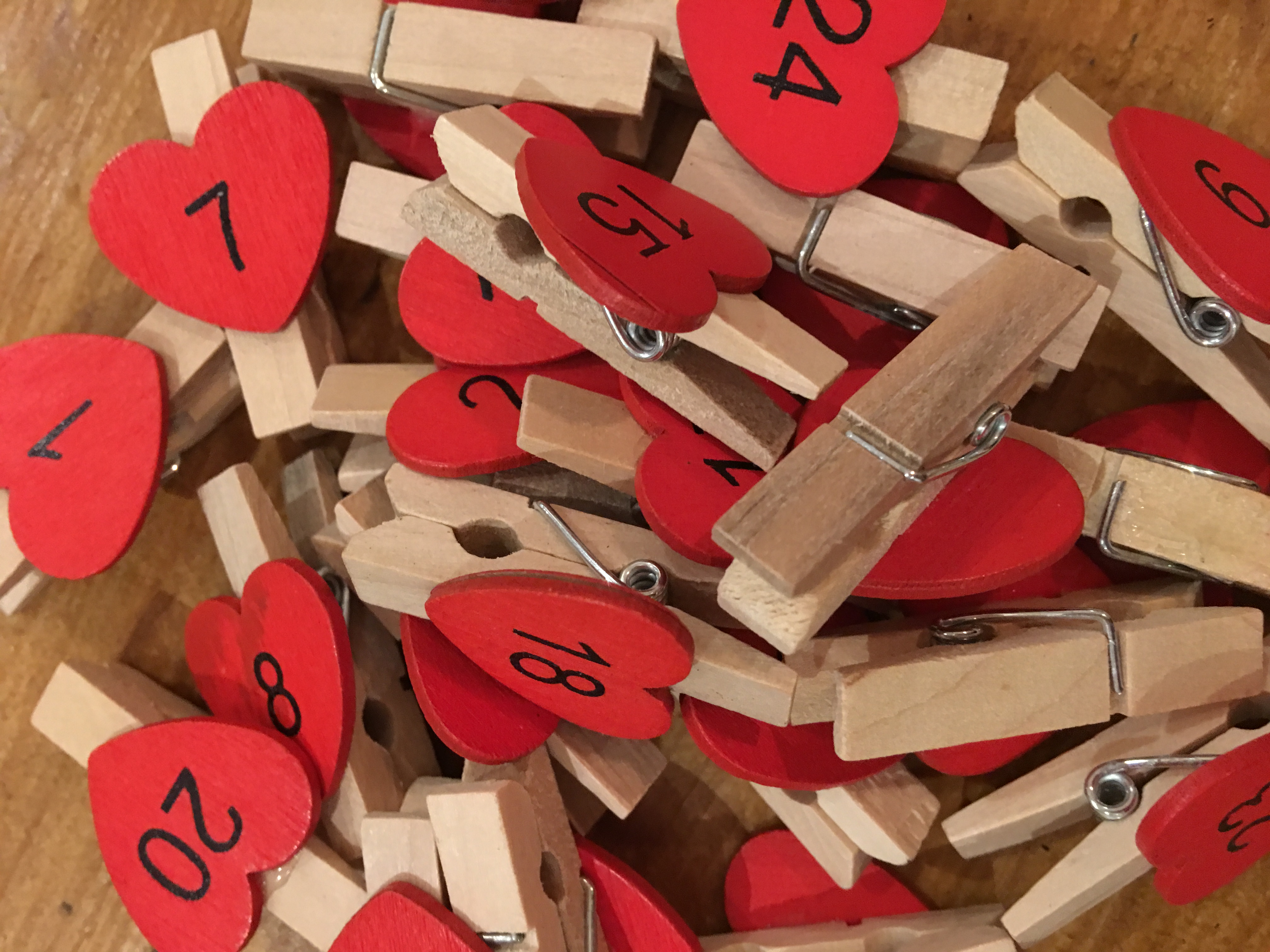 Which she did with impressive ease and speed
For a three year old!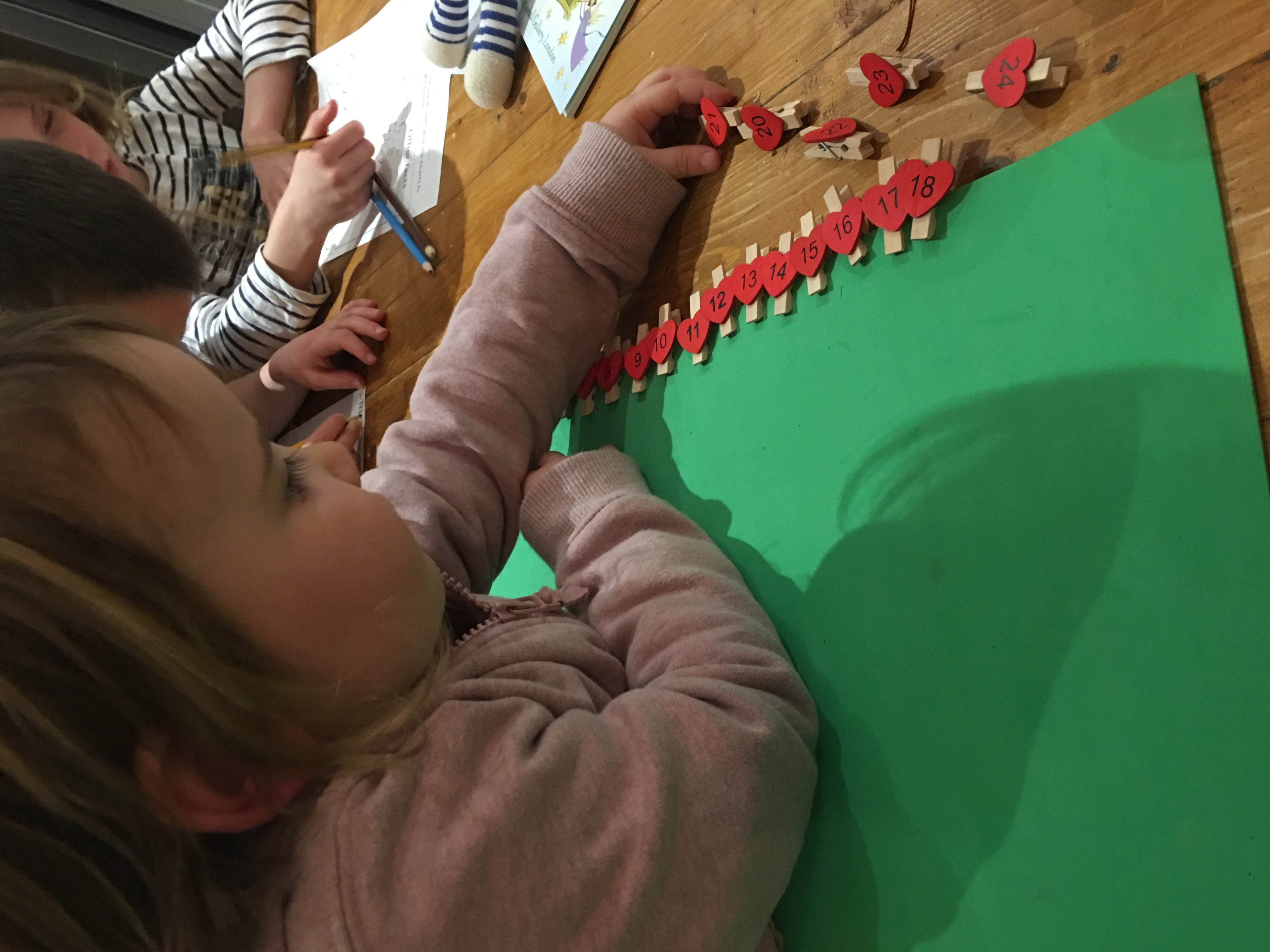 We have had a wonderful day
Learning through the magical words of Dr Seuss
Learning that Christmas is about so much more than presents
It is about real presence
We are taking that very important message to our hearts this Christmas
And trying to grow our own hearts by a few sizes
Just like The Grinch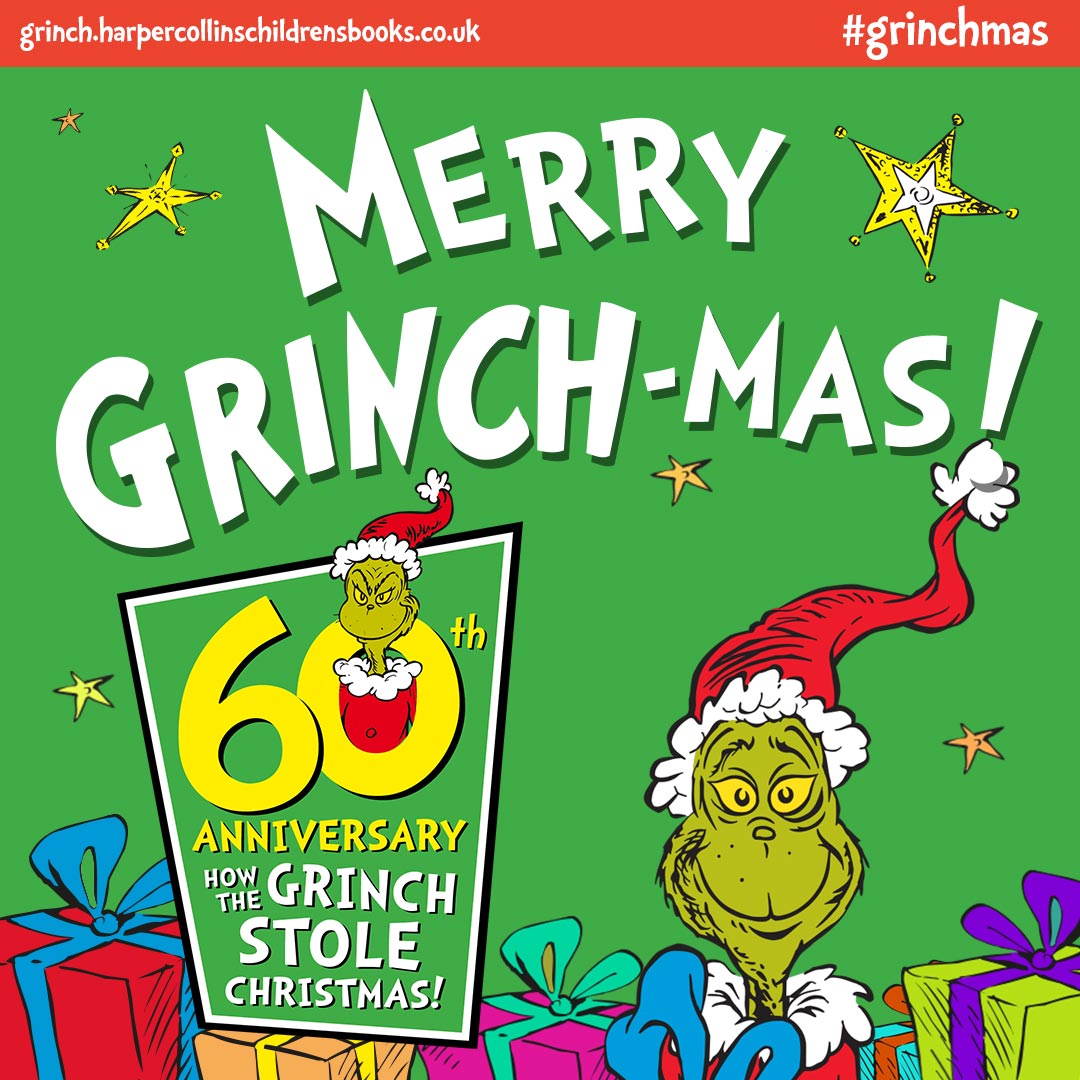 If you want to have your own Grinchmas Day
You can find lots of ideas and resources here
And even more ideas can be found via the
Merry Grinchmas!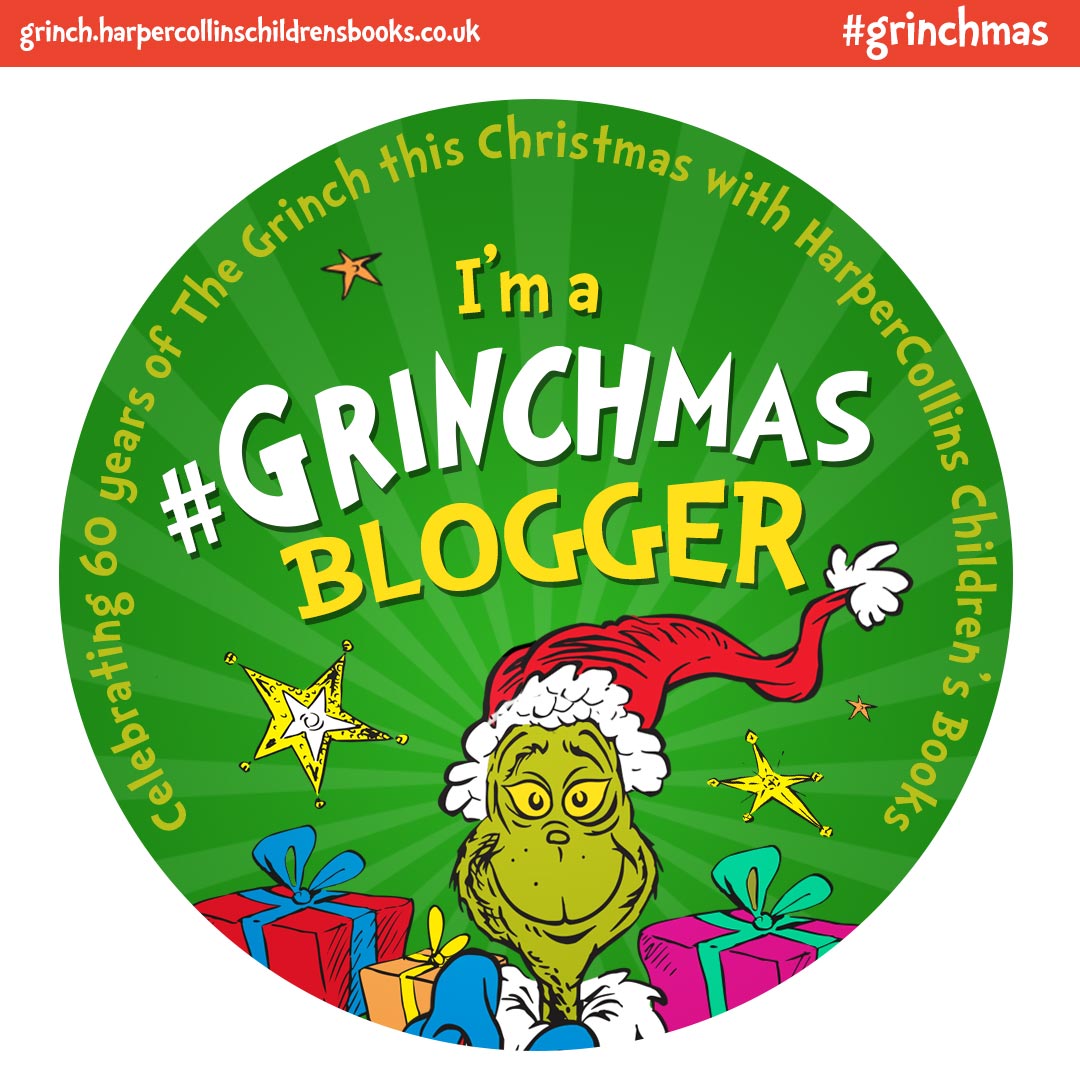 In collaboration with Harper Collins Merry Grinchmas